Our changing climate has impacted on there being considerably higher rainfall
- we estimate around 2 days out of the 5 in our typical working week over the
last decade. It makes simple jobs like this natural stone patio - a challenge!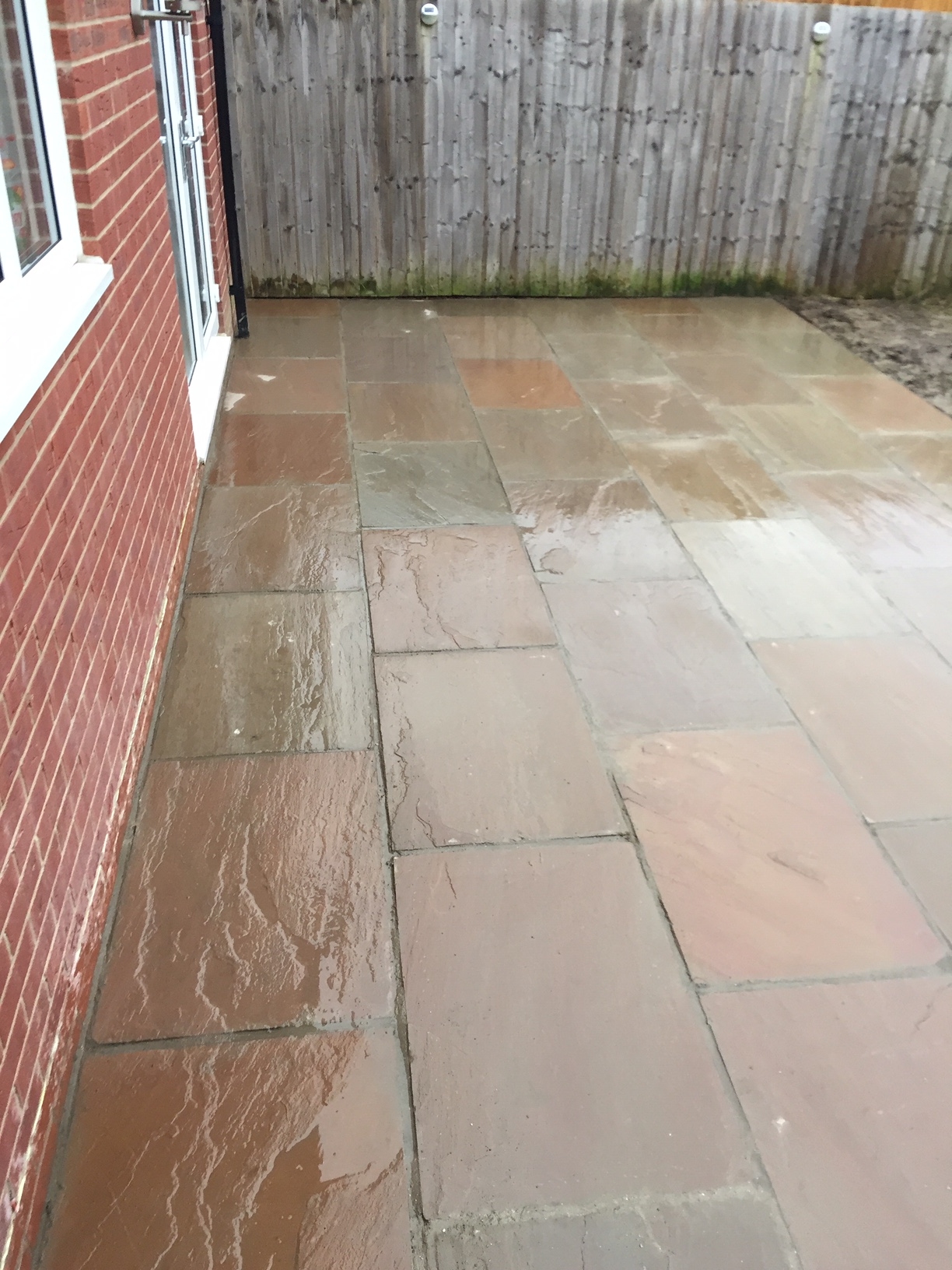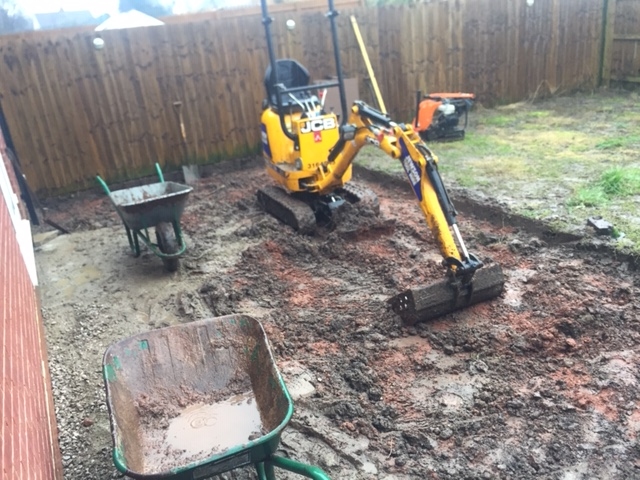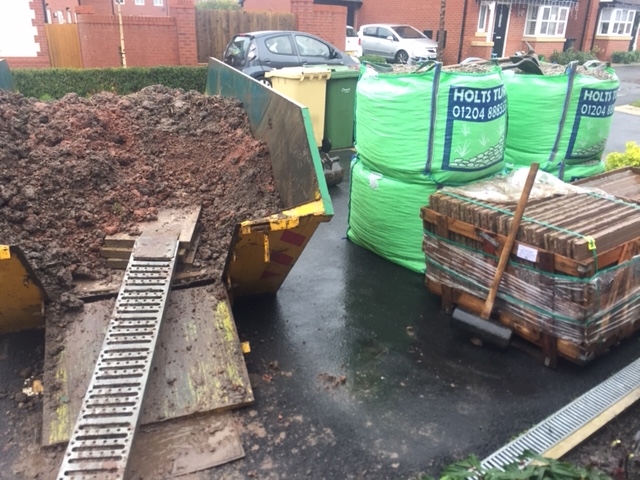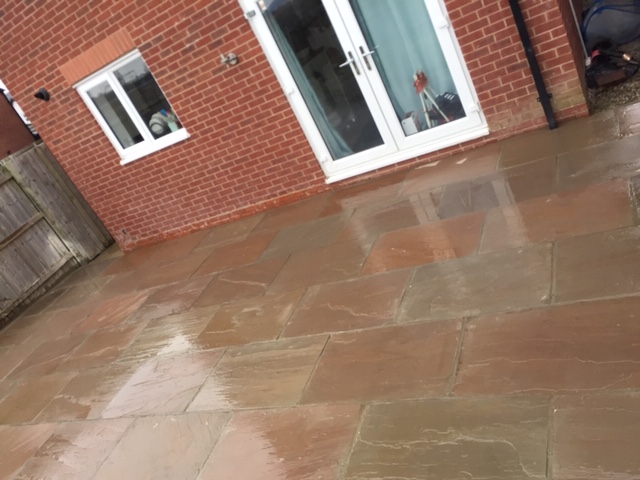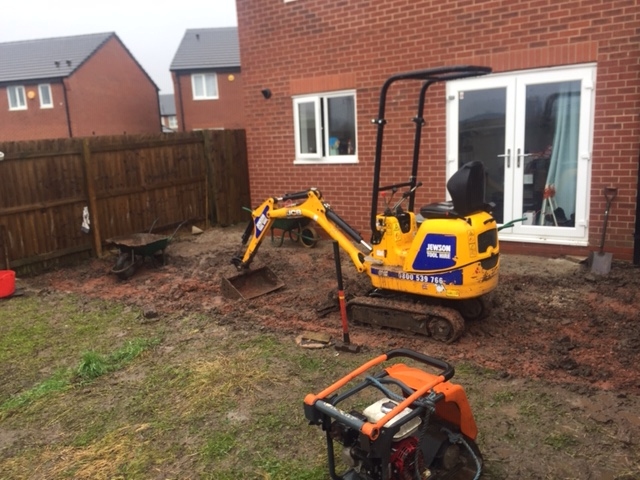 Country Landscapes Ltd - See our latest news on Facebook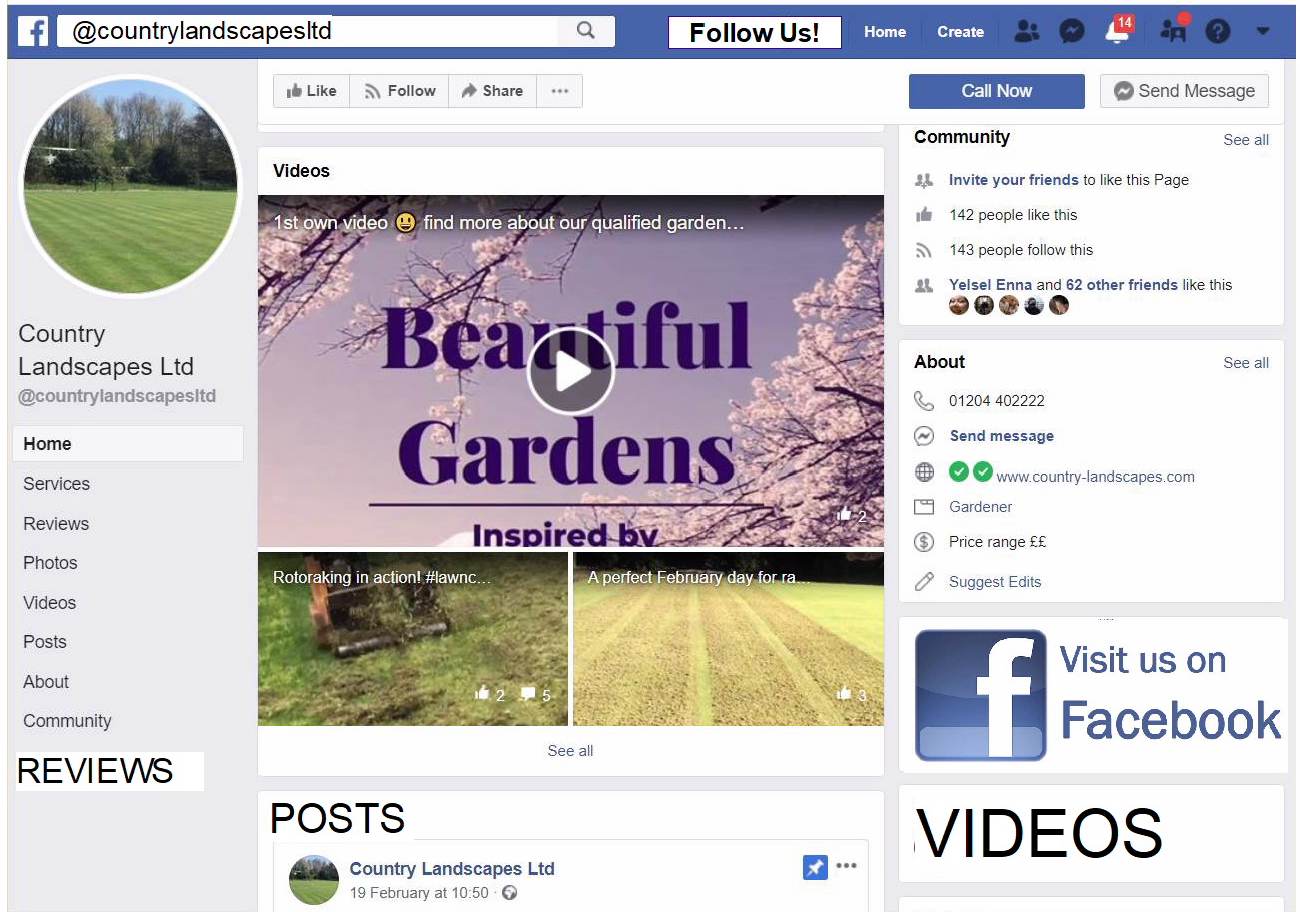 Follow Us on Linkedin for environmental updates!

Sustainable Management of our Environment

JOHN DEERE X740
Larger estates and sports facilities require a small fleet of equipment, including scarifiers, sprayers and much more.
Increasing demand for maintaining larger sites and the growth in the demand for weed control have led us to invest in an additional heavy duty ride on to mow larger areas from paddocks to pitches cost efficiently - whatever the weather.
This new addition came complete with sprayer, so in early in 2018 we completed the required PA2 tractor mounted spraying course, enabling us to safely treat weeds on larger sites.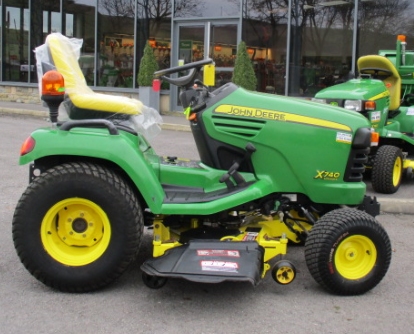 Reliability is a key aspect of providing quality gardening services so we will continue to invest in our small fleet of machinery to ensure the best customer service.
Project Blog to see current projects and case studies
SAVE MONEY with our Natural Stone Heritage Chip drives and patios. If you have a large drive or small budget SAVE MONEY with our Heritage chip natural stone drives and patios. Old imprinted concrete or paved drives and patios we be overlaid with a quality hardwearing natural stone finish - Ring for a free quote....
Before and after photos are shown below.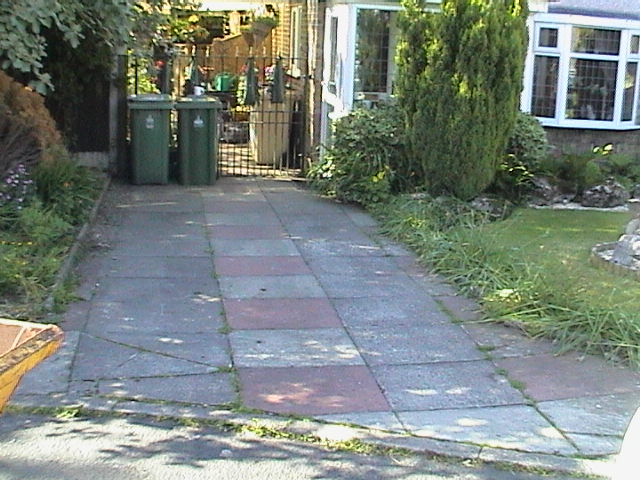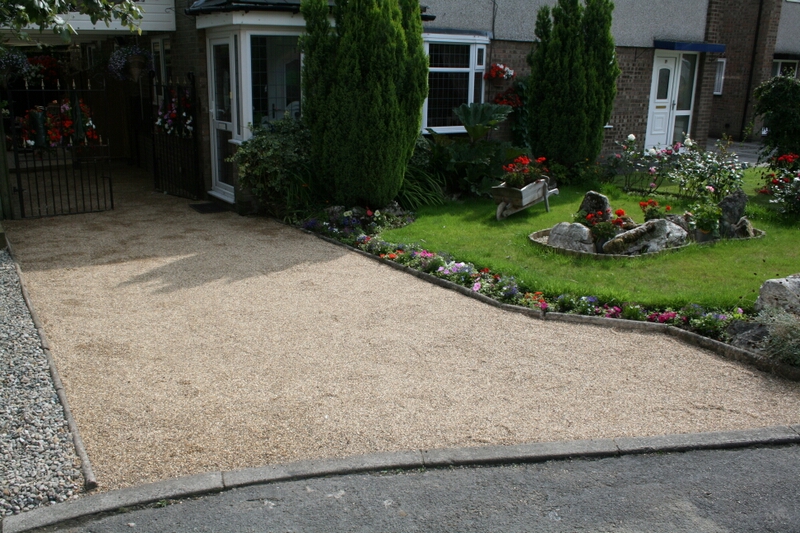 Horrors and Nightmares and how to avoid them!
Winter Services - Don't leave it till someone slips! Plan now for Winter Snow Clearing and Gritting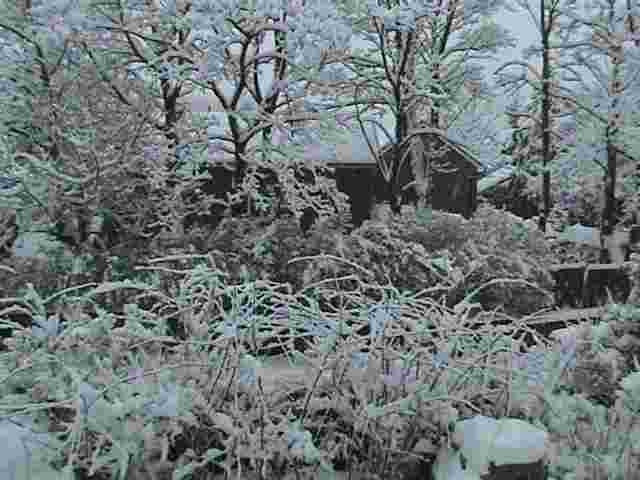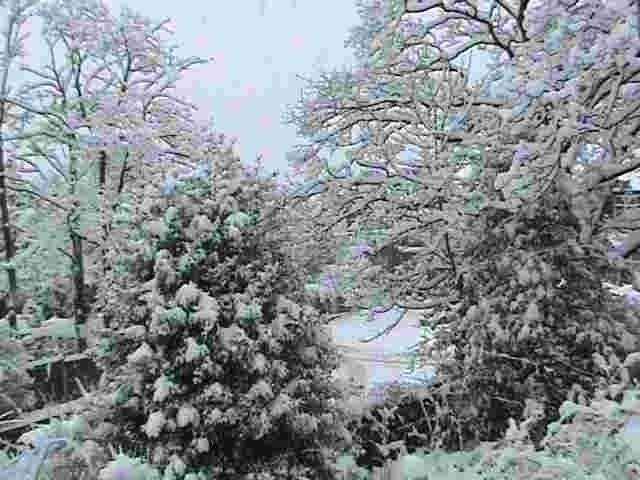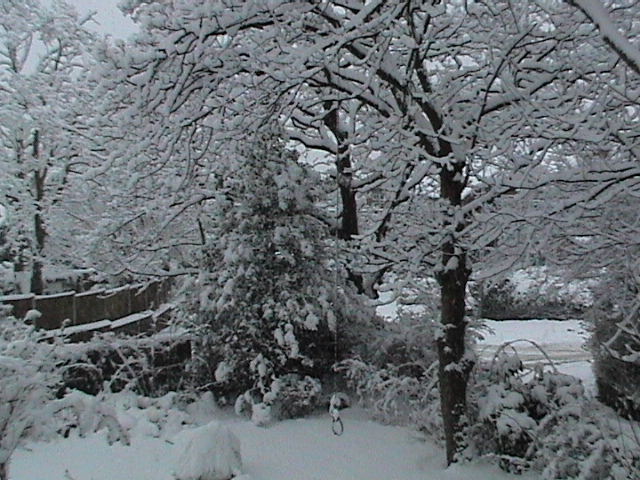 Ensure safe access for visitors and staff to your property and premises - Ring now to go on our priority list ready for the next winter fall (limited places available) for fast pro-active service.
See Latest News and Press Releases....
Click here for Video clips of our RHS Show Garden exhibit
Low maintenance river beds....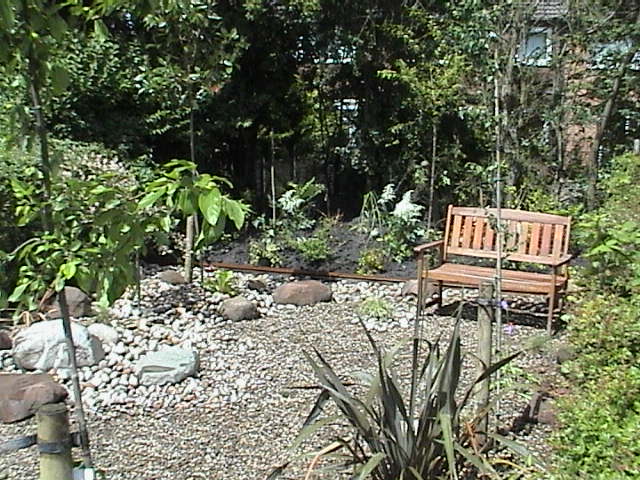 You've been keeping us busy for over 18 years! For more information on what's been happening please download our Professional Edge newsletters...
Links
Garden & Landscape Specialists awarded Investor In People
Lancashire based landscape and garden maintenance specialists Country Landscapes Ltd. are celebrating their success in achieving the new Investor in People Accreditation
Natural Stone - The No.1 Choice for better value driveways & patios
New Hardwood Decking Showcase

Cascades & Pools

Gravel stabilisation for paths and driveways
Gravel can add the elegant touch to properties, however there are drawbacks - particularly if your on foot, riding a bike, driving a car of pushing a pram, it can migrate. We have the cost effective solution to this problem in the form of honeycomb plates that hold the gravel under the surface, providing a firm easy to maintain surface without tracks or pits. Call us for a free quote on 01204 40 22 22.
The Ragwort Control Act (2004) applies to England and Wales. The new Ragwort Control Act amends the Weeds Act 1959 and provides specifically for more effective management of ragwort, a poisonous weed which is responsible every year for the deaths and illness of many horses and other livestock.
We are able to control this weed safely and cost effectively at all stages of growth, throughout the autumn and winter months with an environmentally friendly Citronella product.
Bark Mulch in Jumbo Bags (0.8 cubic metre bags) - for keeping those weeds down economically on large planted areas. Call us for a quote.

The ProAsset Maintenance Garden at RHS Tatton

Contractor Evaluation Matrix - how to get the best contractor!
More

News

and Articles
| | |
| --- | --- |
| | Newletters and press releases published |
| | Winter Garden planning added |