We prefer to save you time money and hassle, but if you can't afford us, b
eware of the man with the digger your friend recommends, if you know a great builder get them to build you an extension not landscape your garden!
Paying hard earned money to have a job done twice tends to keep people awake at night!
Long Term Contracts - Garden Maintenance
Even with garden and grounds maintenance, often contactors fail to follow through on their promises, especially beware of contractors in long term services.
Bottom price contracting is unsustainable! Ensure you evaluate service quality & price, check out this -
Here are a few of the horrors and nightmares we've come across......
My Contractor has let me down!
Ok, you've done your homework, job starts, then half way though the contractor says he doesn't want to continue (lots of reasons - family problems, health, or just had enough of work maybe) and they're not coming back!
It's rare to find people who "do what they say they're going to do" lots of great promises and can soon evaporate, leaving you with the problem of sorting the mess out and getting someone to sort it!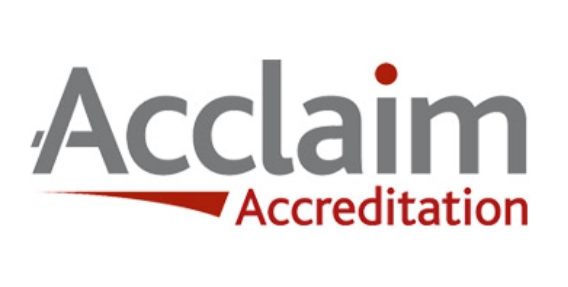 Ok, everyone knows accidents can happen. It is surprising how many of these are preventable when you think things through with a simple risk assessment.
Even a small accident can mean the job stops, people spend hours, even days in hospital, and the cost of which, few cannot afford.
We've all seen people hanging by a hand from trees or a working off a ladder cutting branches - one of the easy ways to get injured, or to injure or kill someone else. We've even seen contractors working without warning signs in front of schools with kids and parents stepping through the site.
An accident can cost £10,000's and many don't fully recover.
It's not being brave, so why take the risk?

Underground service disruption
As a minimum a cut cable is can take days to repair. An explosion is much worse, so it makes sense to check what's there before digging! Check out the HSE Guide..

Deposit and work in progress insurance
In January 2011 we were told by a prospective client that her friend had paid a considerable amount of money to a local (Bury) contractor who had everything delivered to site and started work, then, when they had gone out, he removed literally everything from their garden, allegedly even their stereo system out of the house!!! They took him to court but I suspect they were lucky to get any money back! Sometimes it's worth paying a bonafide firm for deposit, work in progress and warranty insurance.

Trees, hedges and other arboricultural work
A few years ago in Edenfield, Rossendale, someone called the mobile number on a leaflet. Like anyone they couldn't resist a bargain and when the contractor offered to fell a large tree overhanging their property for only £300 they jumped at the opportunity.
Presumably the local planning department had already given written approval if the tree had a preservation order (avoids the client being fined up to £20,000), and the work was completed quickly and the contractor was paid, for their immediate and prompt attention, and everything had been cleaned up nice and tidy.
Later that day, the next door neighbour called and invited the client round as, unfortunately, a section of tree had apparently gone through their garage roof.
Whilst it was fortunate for the client and contractor that no one was around to be injured by this - a half ton section, it became clear that the damage was not limited to the garage roof. The neighbours new car inside it had the addition of a tree trunk imbedded in it's sunroof.
The client tried to contact the contractor on his mobile to no avail. Whether it was deemed that the customer had exercised a reasonable duty of care to employ a competent person (proof is advisable - copies of insurance, certificates of competence etc), his own household insurer would be within their rights to decline to cover the damage.
As they say, always verify their trade memberships such as the AA, Constructionline, APL etc. Note that a legally operating contractor will as all contractors have to have if removing any waste (from old plaster to grass clippings) from your property an environmental license to do this. So ask to see this too!

Can you afford to be paying twice? Natural stone paving is another of those specialist areas of landscape gardening. We've seen some pretty rough jobs - from paving installed upside down, to the 5 dabs method below. Usually all the pointing drops out all over after a while (couple of years) and the entire patio or drive has to be completely redone on a solid base.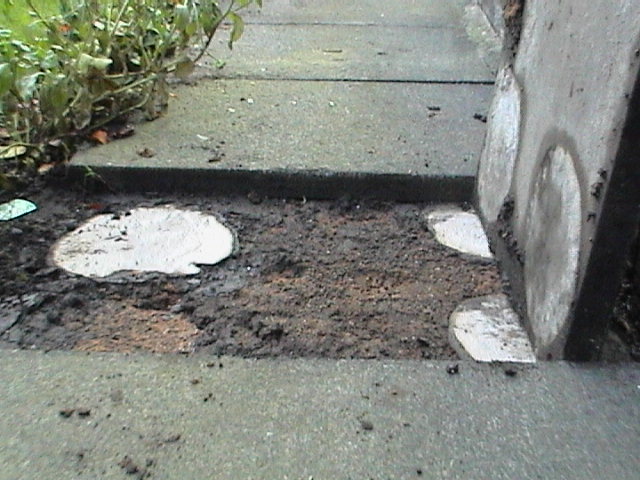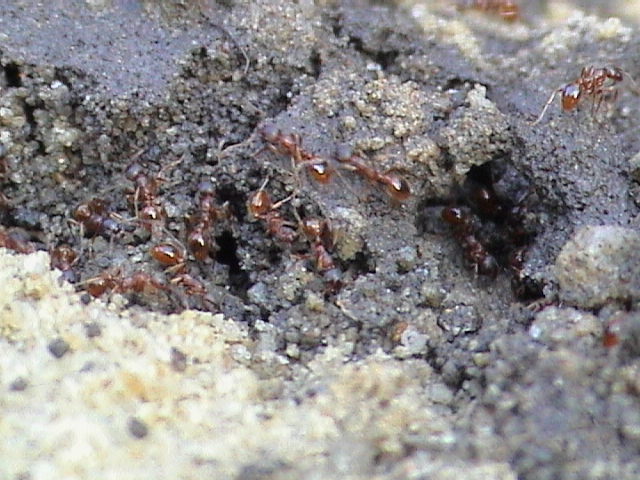 Sometimes the quality of craftsmanship is perhaps not at fault......
This December 2009 and January 2010 winter temperatures fell to as low as -15C. If you happened to have just had your patio constructed immediately prior to a big freezes, there is a good chance it would have lifted. Apparently some contractors have said this is not actually their fault and the client has had to pay again for it to be put right. Umm, it costs more for quick setting mortar additives for accelerating and frost proofing work, but hey, these things may well pay off when working in winter? Unfortunately the action of hot weather and water freezing and causing expansion and contraction at these low temperatures - and with porous cement joints will take it's toll on even the best patio, however if your patio is laid on a solid base it should be a matter of maintenance to do a few joints at time rather than an entire patio to keep your paving sound and looking good.
In 2009 we were asked to look at a driveway. Although the paving looked ok quite well set out actually, it emerged that this was the second time the paving had been laid and pointed as it had initially been put down next to the damp proof course.
The client wanted it pointing up, but unfortunately as the paving was quite thin with lots of relatively small pieces it was not something we could take on, as there was a high likelihood it would move and joints crack with regular use and parking on. The only we could guarantee the drive, would be to start again and select and use thicker and larger flags.
The client had not only invested several thousand pounds, but taken lots of time off work to sort things out. He was effectively left with a problem staring him in the face everyday, either pay again for it to be done right and/or being left with a legal bill for thousands of pounds if he decided to pursue the contractor for his money.
In 2009 we were called to help with a large natural stone patio that someone had paid a friend of the family "a lot of money for". "The patio looked great when it was put in (they usually do!) however, that was 3 years ago and now the pointing has dropped through and the flags are moving in places". Repairing the point had failed and they can't get the guy back.
The only solution was to rip the lot up, prepare the base properly - ideally using a dual force HAUC standard compactor (this compacts to 16.5kN1965kg pressure per m due to it's stiletto heel effect - see diagram on Belle site).
We use the same PCX 450 which provides an outstanding 2000kg (apprx) of pressure kg/m where as a standard or DIY type doesn't provide a quarter of that! This gives quality assurance and a base which will last decades because particles cannot sink or move.
It would have cost little more to compact to this level by way of investment in a PCX machine, but would have ensured the patio base would never move.
It's cheap to lay paving on grit sand and a few dabs of mortar, and this also provides excellent habitat for worms and pests such as ants or slugs.

Some products are not able to last as long as others! The imprinted paving below has worn off and cracked after only 6 years!
The patio below hold's water better than some water features! It takes time putting proper drains in and ensuring levels drain adequately.
Steps must have even treads - it means you have to do some math!
These steps not only had uneven tread width - the 4 at the bottom are a third less than the top upper steps, but the height of the risers varied from 1 brick to 2 bricks in places meaning someone is heading for a serious fall - possibly life long related problems - and a sizable compensation claim to worry about if a visitor falls.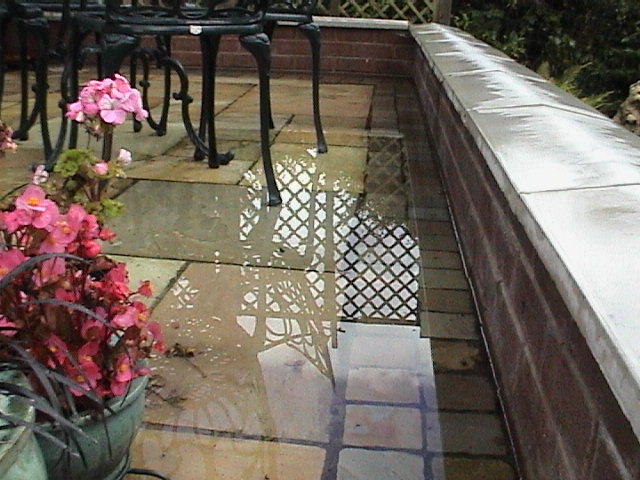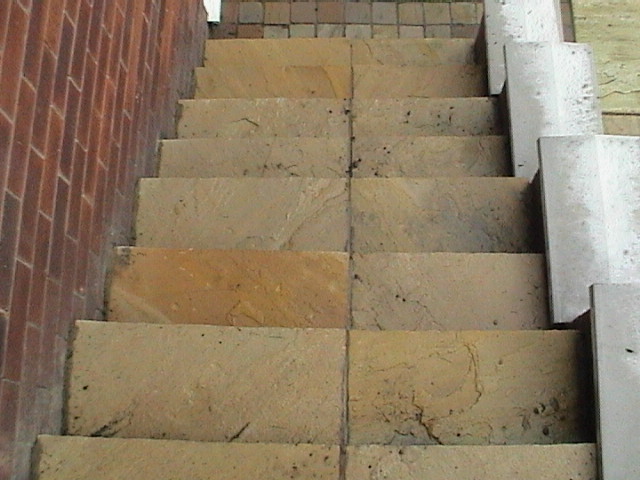 Edging setts and paving look great if done right but these 100mm square setts and joints look horrendous even under water! Too many contrasting material types should be avoided.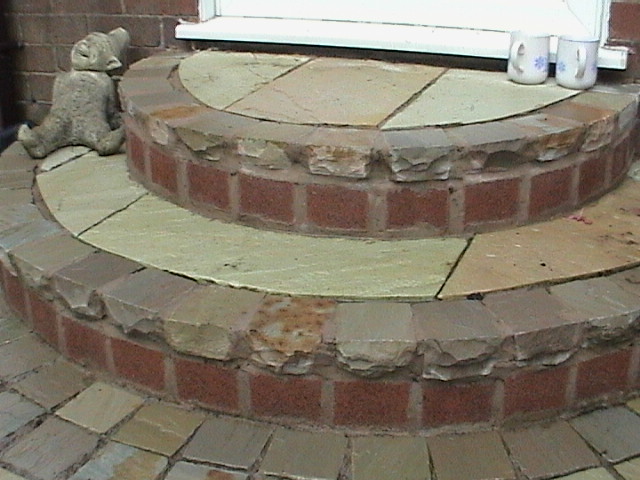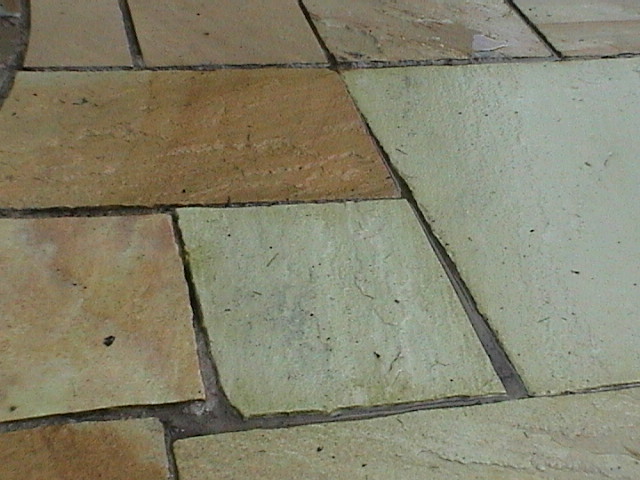 Doing edges properly take time and costs money! Notice the curves and attention to detail below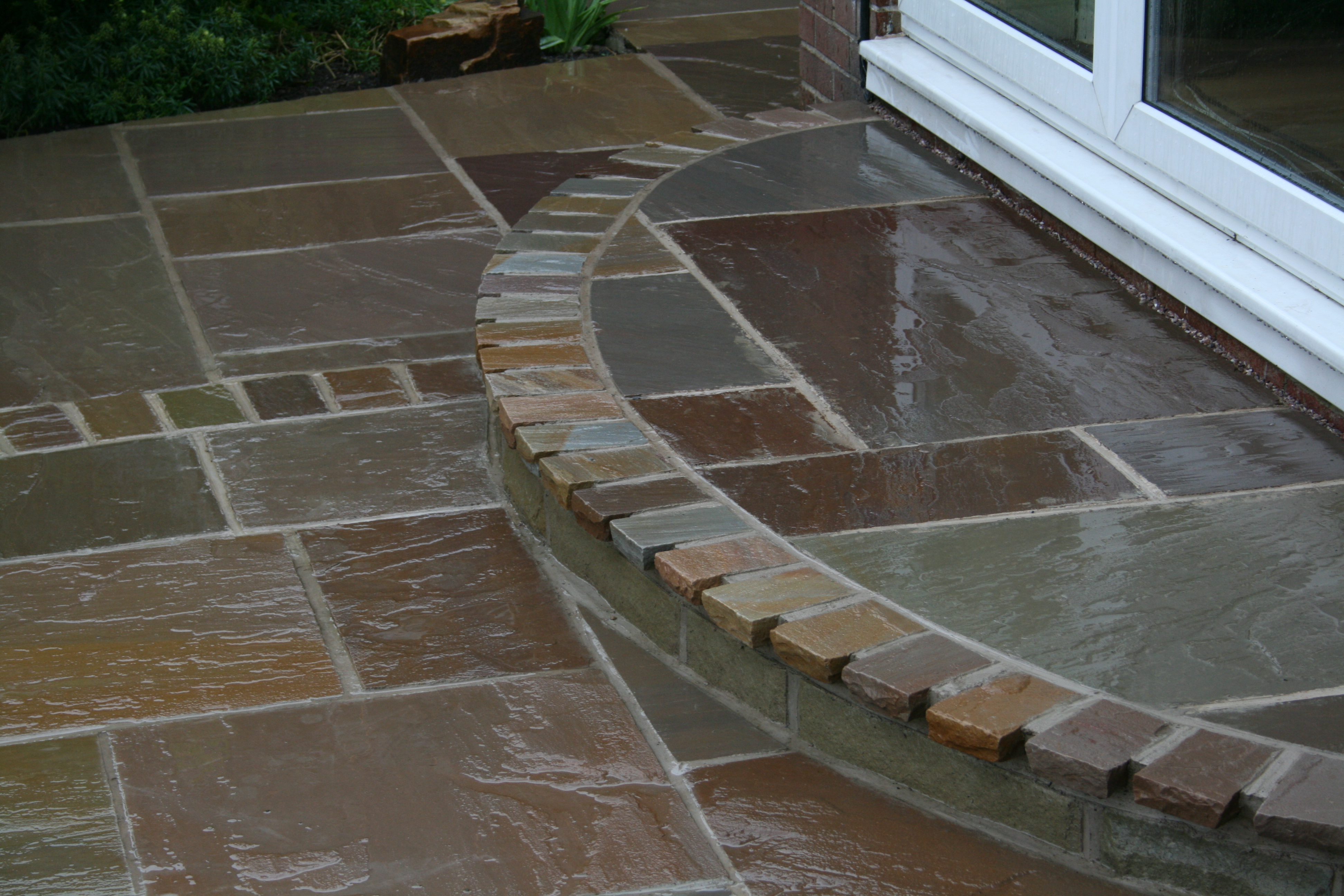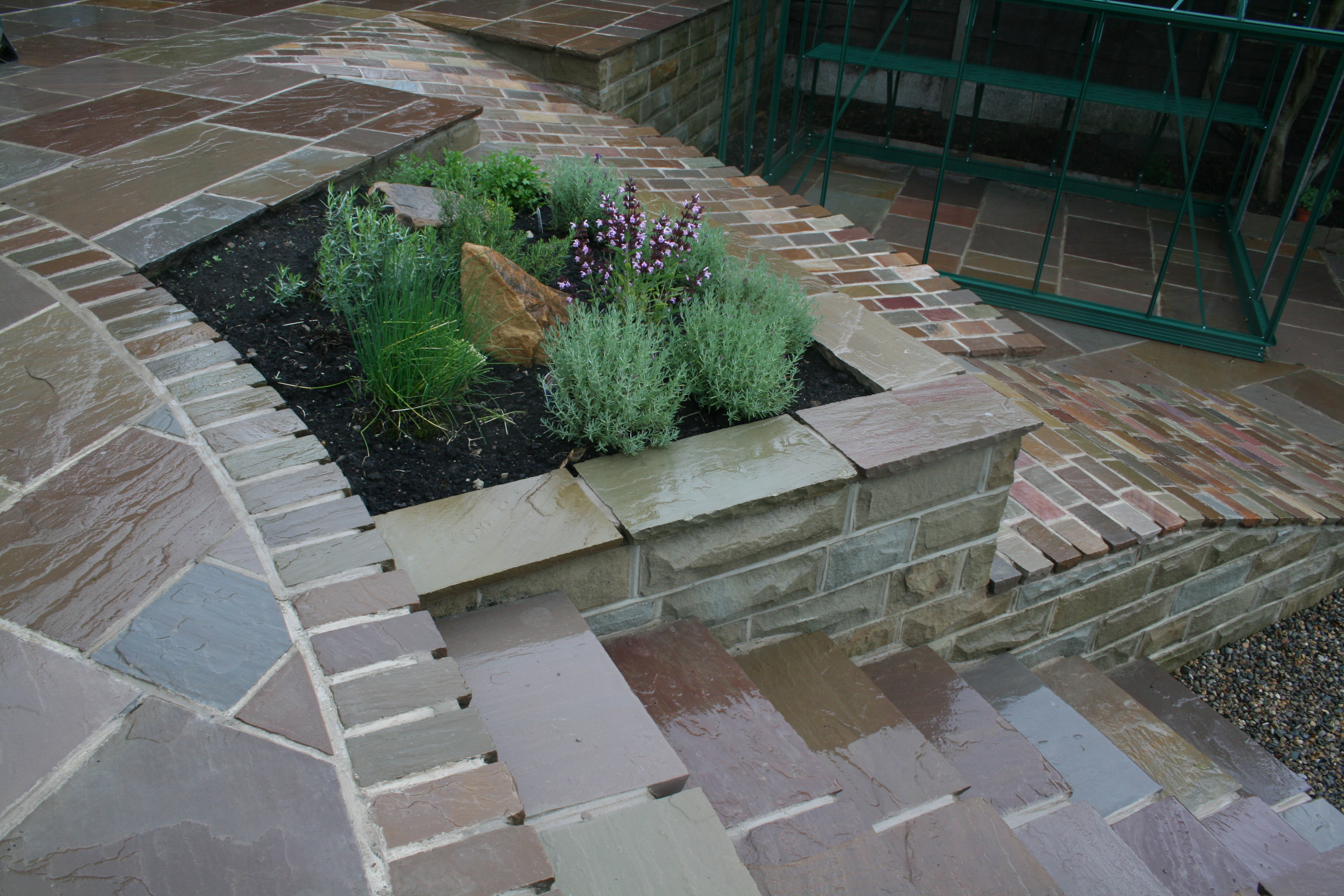 Specialist work
Specialists take time to ensure their craftsmanship is spot on. Getting surfaces right is all in the preparation. Lawn construction is no different and takes time to heel and compact the surface, it takes real expertise and patience to do right!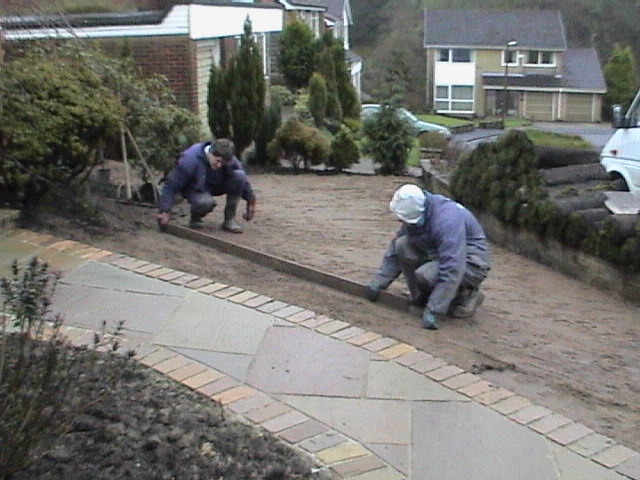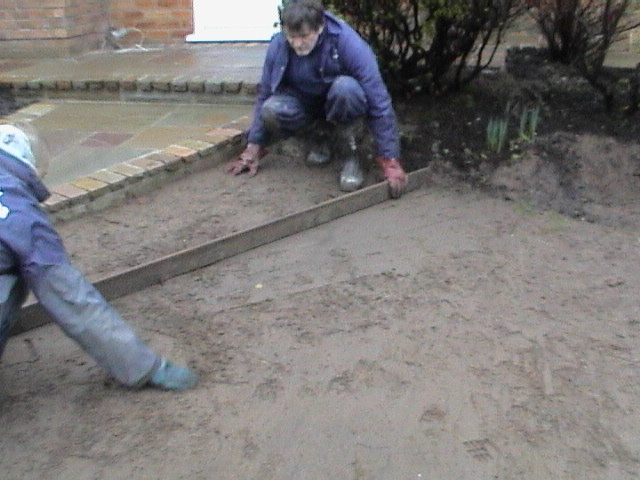 Quality and lasting value! Knowing your grass varieties is vital to achieve a better lower maintenance lawn! See our lawn services for more details.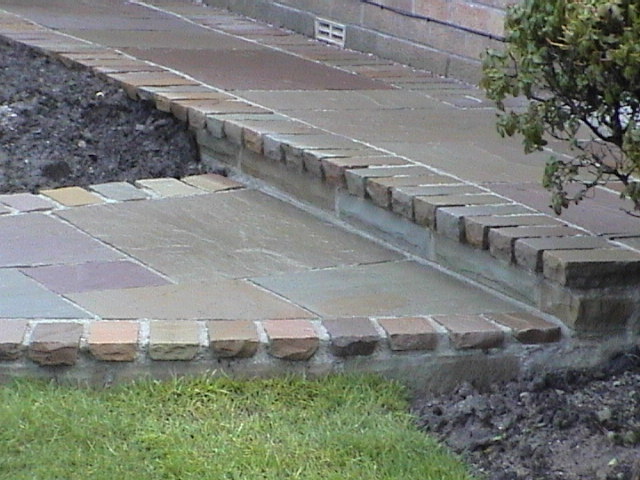 We have individuals who are highly trained and experienced specialists within their own field of expertise.
Environmental safety makes sense!
Ah, that health and safety is a nuisance and takes time! Maybe, but it really saves time and gets your work done quicker because staff know what they are doing, they don't get hurt and are not off ill.
Yep, most people don't think about these things until that dust gets everywhere, in your house, over your neighbours washing. Your contractor may not worry (yet) about lung disease but I'm sure you and your kids don't want it. A simple risk assessment reveals it costs nothing to use a dust suppressor!
Health and safety accreditation shows that your contractor cares about you and your children and family, your neighbours. How would you feel if someone got hurt because you engaged an incompetent or dangerous person to work for you?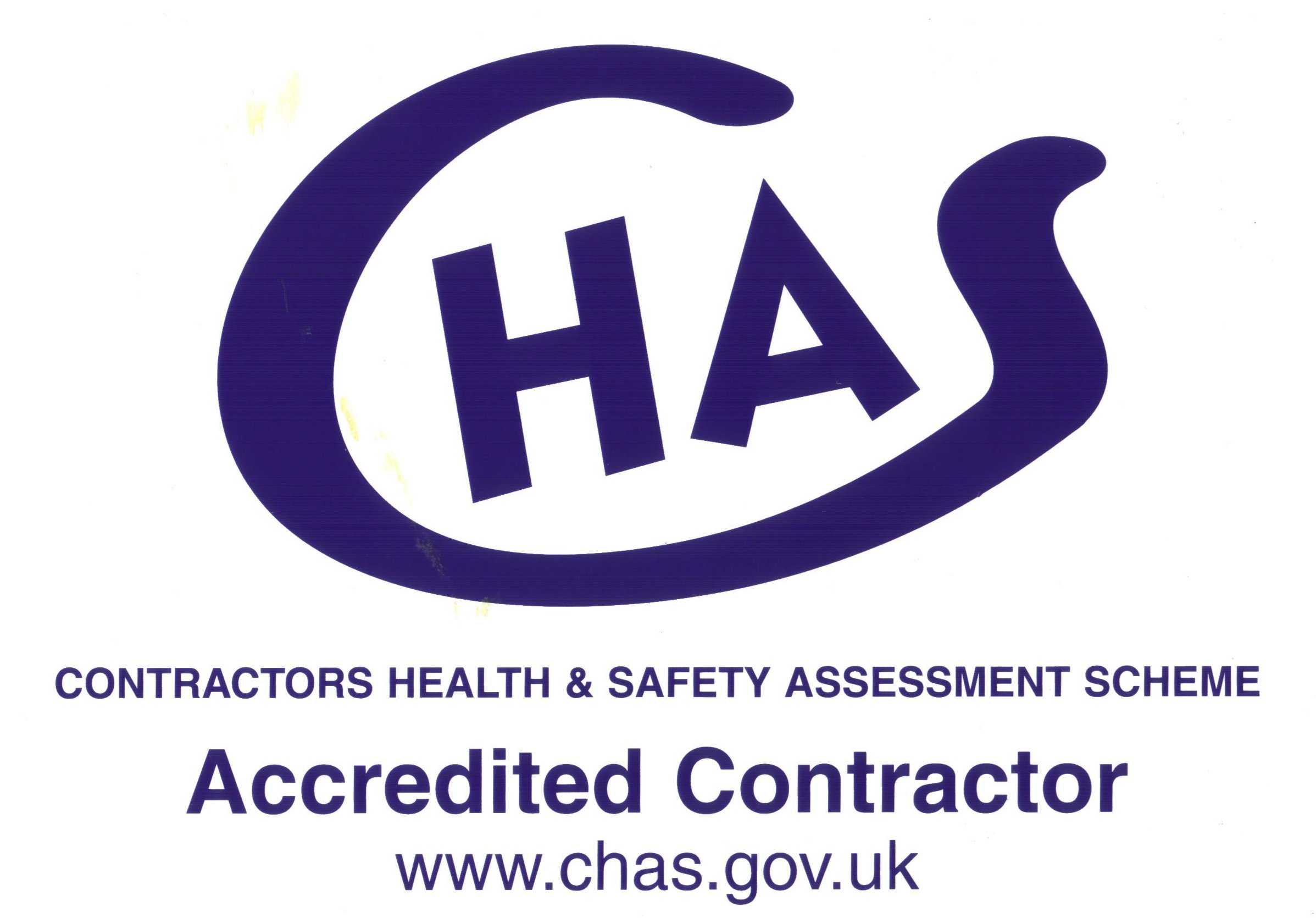 As well as dust suppressors why not invest in QUIETER machinery to prevent environmental noise pollution?
A good environmental policy (copy upon request) will demonstrate a responsible attitude to the environment and an ethical and sustainable approach to supply of materials etc.
Avoiding the eyesores!
Water features require the selection of the right shape and sizes of rock as well as correct construction technique. As time costs money it costs more but you don't end up with an eye sore or pink concrete waterfall!
A water garden expert may be more expensive - for example realistic cascades and rockeries and water gardens may cost double than your average hole in the ground, but they look fantastic when done well - you won't see lots of black liner and they will look natural!

These before and after shots show what can be done with a long narrow garden.
Rockeries don't need covering - they should look good even before any planting is done!
If you can't afford to get the job done right the first time, then change the specification or plan, to fit your budget. You'll never save money by cutting corners as shoddy work will cost more in the long run.
Got the wrong guys in!
A lady in Bolton was recommended someone who could do the job" by a friend. You can see the bamboo screen supposed to hiding all the rubbish the landscapers left piled high! All she wanted was a nice seating area, low maintenance with all year round colour and interest, not too much to ask is it? Instead they apparently hid the rubbish and turfed over the wet boggy area so you needed your wellington boots to get to the seat!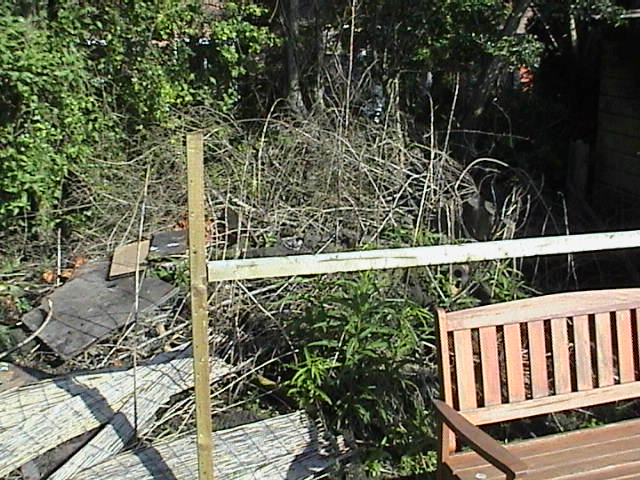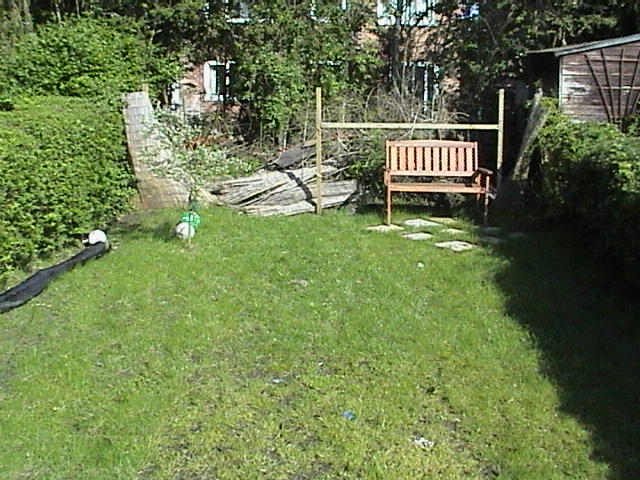 Scottish river gravel, boulders forming a stream effect, and background planting including ground cover - naturally simple, low maintenance and doesn't cost a fortune to do right!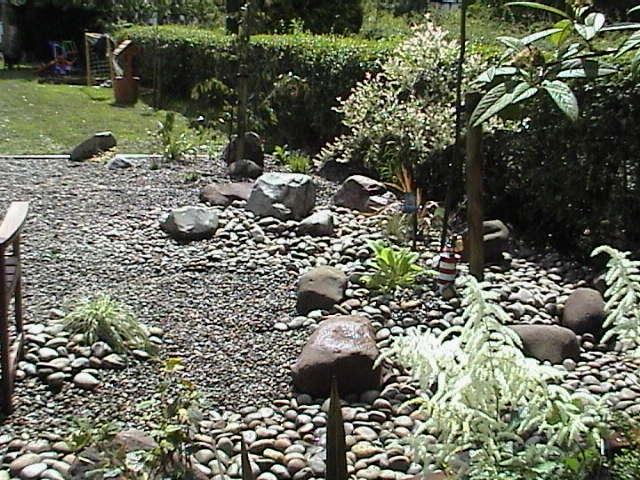 Consumer rights television presenter and journalist Matt Allwright, from such shows as BBC Rogue Traders and Scambusters, says: "Base your decision not just on cost, but on solid research and checking out credentials you can trust, and you won't go far wrong."
"As in many areas of life, saving money on your landscaping in the short term can cost you big in the long run.
If you don't for whatever reason select us, we don't want this industry to get a bad name, so here are a few pointers on finding a good contractor.....
We recommend you look out for the following....

| | |
| --- | --- |
| Selling Point | What to check |
| Trade Approvals - local authority scheme, Constructionline | Trade accreditation by qualification, not just a bought badge. Does this trade organisation do onsite checks? |
| Specialist & Professional | Evident by awards & trade accreditation by qualification & portfolio. |
| Specific qualifications | E.g. Specialist qualification e.g. for weed spraying & lawn treatments NPTC PA1 PA6. |
| Working nearby | The job may look good but its an easy way for the neighbourhood to get a gallery of hidden problems. Do your homework! |
| Work done by women or men | Equality & diversity policy |
| National Franchise | A lot depends on the francisee -check the local operators qualifications etc. Have they done more than a 2 week course! |
| All aspects | Do they have specialists staff within their firm? |
| Tradesmen | Good qualifications and evidence of continuing professional development |
| Established x years | Many start ups vanish within the first 5 years. May claim to have many years experience but often have not worked for themselves for very long! |
| Fully insured | Get a copy for your file |
| Guarantees | Part of your service agreement - must be in writing - an insurance backed guarantee is worth ever penny as it will protect your deposit, work in progress and give you at least 6 years guarantee |
| Portfolios of work & testimonials | Recommendations - beware of recommendations from friends and recent clients - has the job stood the test of time? We've found that many customers wouldn't know if a job has been done right, and often poor work looks ok until after a few weeks when it falls to bits. |
| Mobile phone numbers only | You can't get hold of them when things if things wrong |
| Highest Standards | See their Qualifications - they are only a starting point though! |
| Beautiful gardens | Visit their work completed over 3 years ago! Quality lasts! |
| Complete service | Jack of all trades does not exist check they have specialists on their team. |
| Friendly service | Good communication is vital e.g. calls returned promptly |
Quality is remembered long after the price is forgotten!
Raising the standards
There are good professionals around who care enough about the industry to be registered with BALI. Qualifications are more accessible than ever now, and as Assessors can often do this on the job it doesn't cost much to get qualified. Everyone gains and there is less scope for cowboy operators to confuse the consumer.
Why risk having unqualified people on your property?
Apprenticeships have changed, but you can be pretty sure that someone who had successfully completed their apprenticeship has gained plenty of qualifications along the way. Horticultural qualifications you should expect are highlighted below:-
| | |
| --- | --- |
| | NPTC Certificates are like driving licences - usually legally required or highly recommended for operators undertaking the task. You need PA1 PA6 for spraying, but Chainsaw, excavator operators should possess these. |
| | City & Guilds I II III IV |
| | N.V.Q. 1 2 3 4 |
| | B.T.E.C NC |
| | RHS General Certificate |
Higher qualification include:-
| | |
| --- | --- |
| | B.T.E.C National Diploma |
| | Licentiateship |
| | Graduateship |
| | Master of Horticulture |

More - Choosing a lawn care service
Free Contractor Comparison Matrix