Precast Concrete Retaining Walls, Stone, Timber or Concrete Criblok, Timbalok, and Gabion Retaining Walls
Retaining walls may be constructed various materials, traditionally stone and reinforced concrete, also gabions. However these can fail due to the amount of soil water pressure behind them, freezing and expansion soon finds the weaknesses. Even gabions can fail from corrosion.
Retaining walls also require complex calculations (typically over 30 pages of calcs) to ensure they are designed to withstand the substantial pressure of the soil and water they retain. These should be undertaken by a structural engineer, who can check each stage of construction and issue a Structural Adequacy Certificate on satisfactory completion. This ensures the retainer is fit for purpose and can help alleviate long term and even more costly problems later when selling and concerns regarding subsidence.
Due to the substantial costs of excavation and infill requirements, such projects usually start at around £60,000.
Case Study - Horwich, Bolton (2012)
The brief was to replace three dilapidated dry stone retaining walls with two retaining walls of around 1.25m each.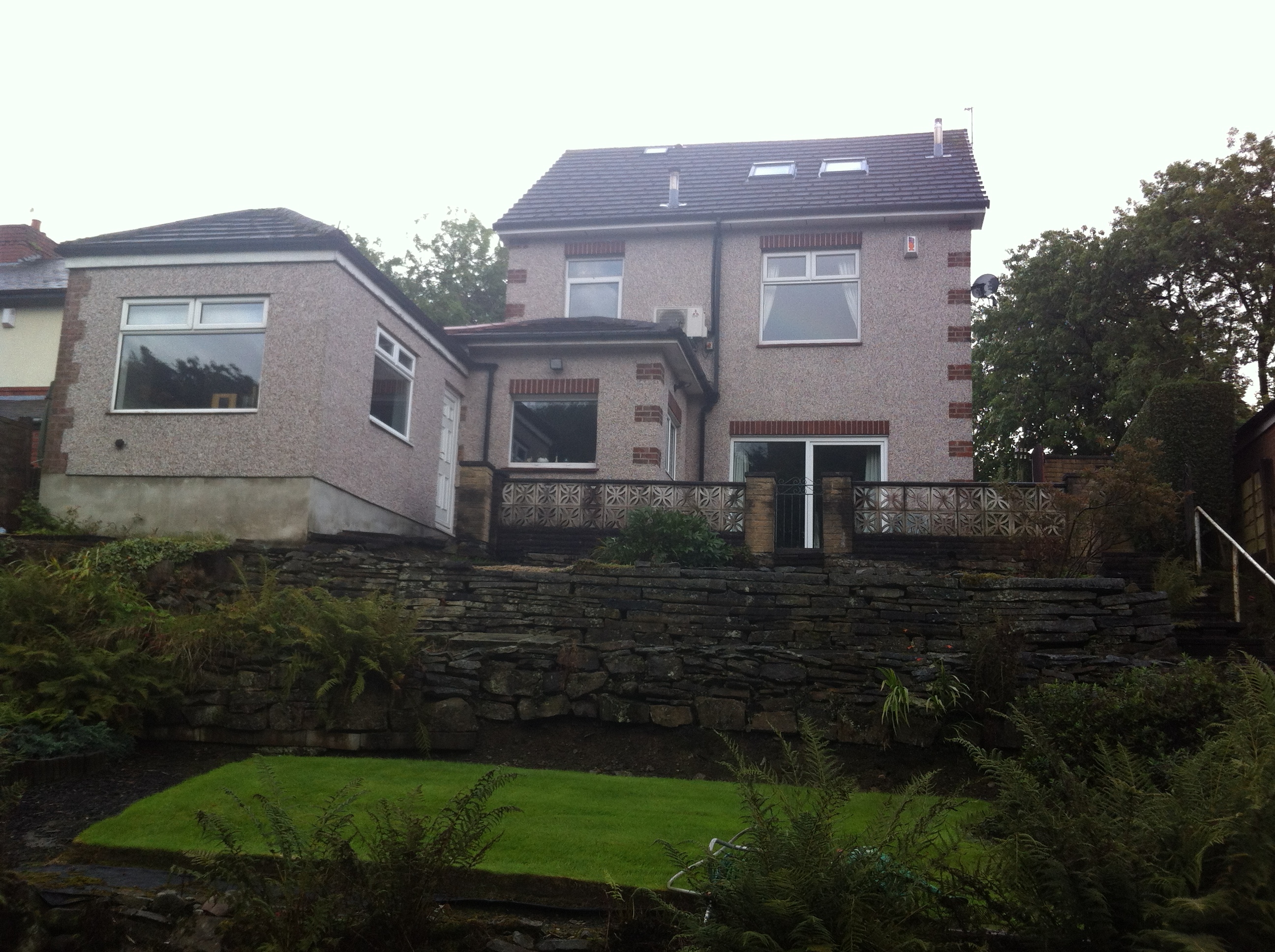 In practice whilst it was apparent visually that the slope consisted of clay (which would normally be reasonably stable and suitable for constructing foundations and walls) the site was found to include unstable infill of clay and rubbish, which was unsuitable for constructing two walls due to the instability of the ground combined with exceptionally wet weather of September and October 2012. Therefore the plan was changed to construct a single retainer (shown below) and to remove much of the unstable backfill (note that a cubic metre of wet clay excavated is equivalent to around 2 tons!)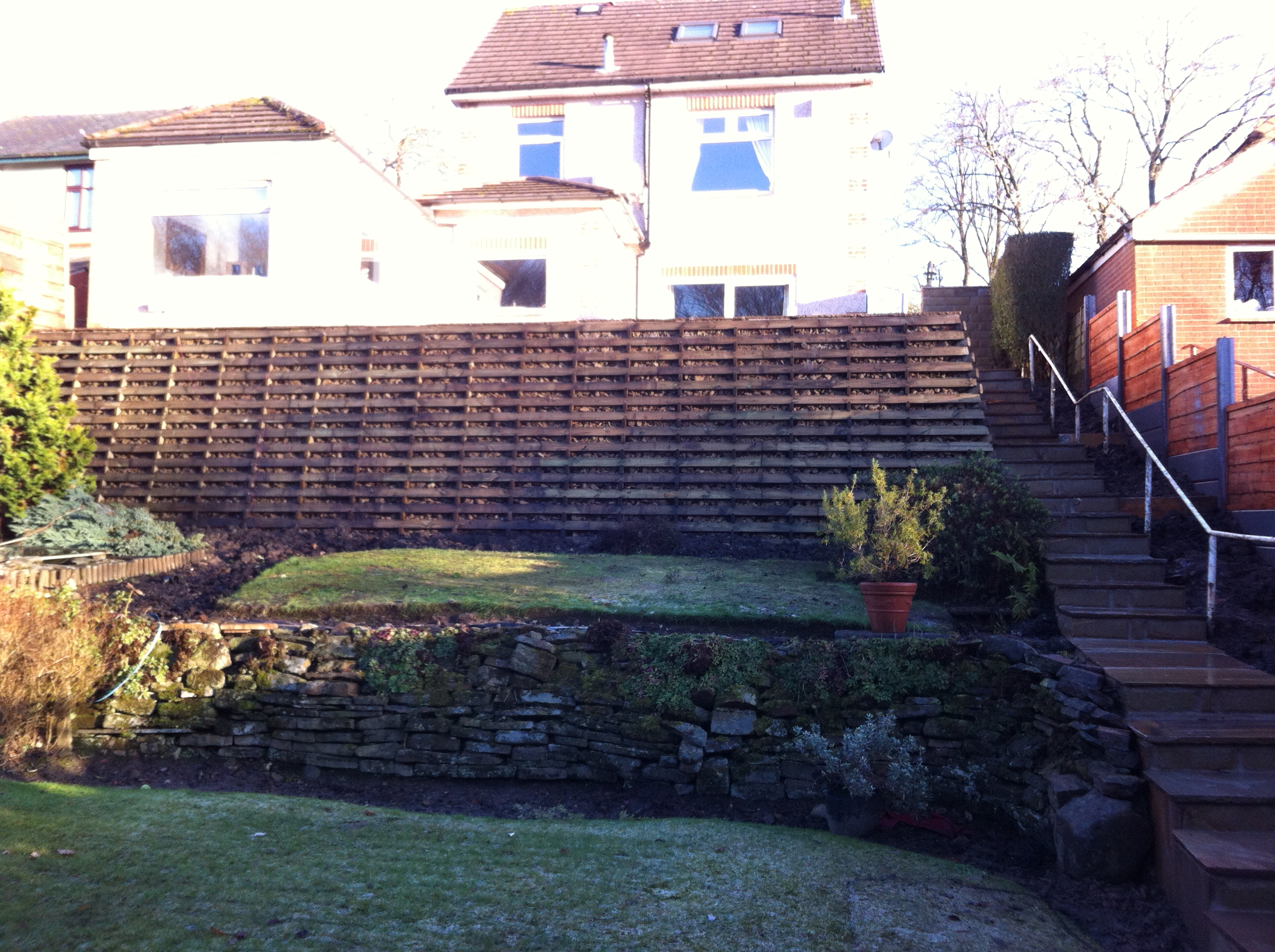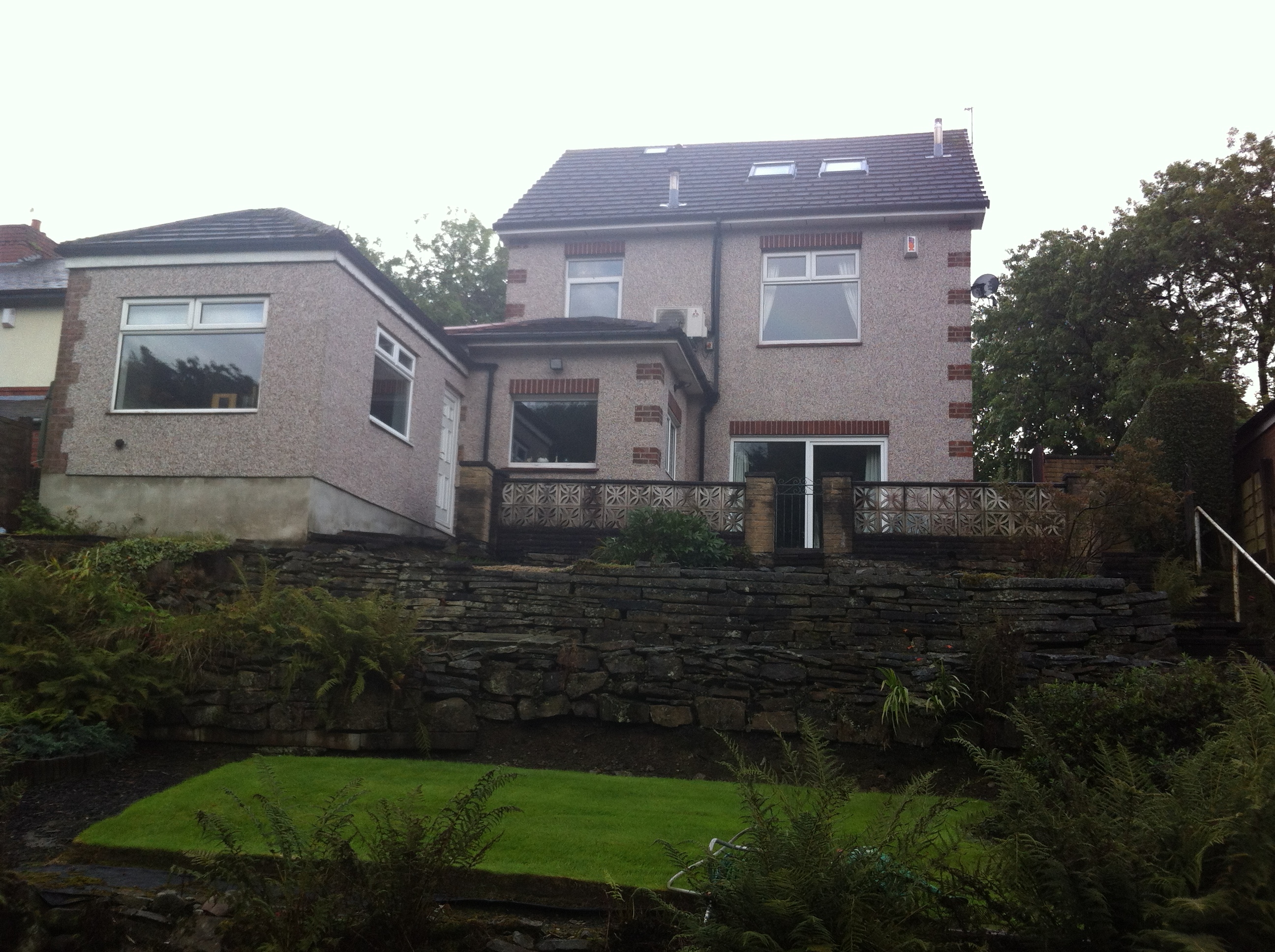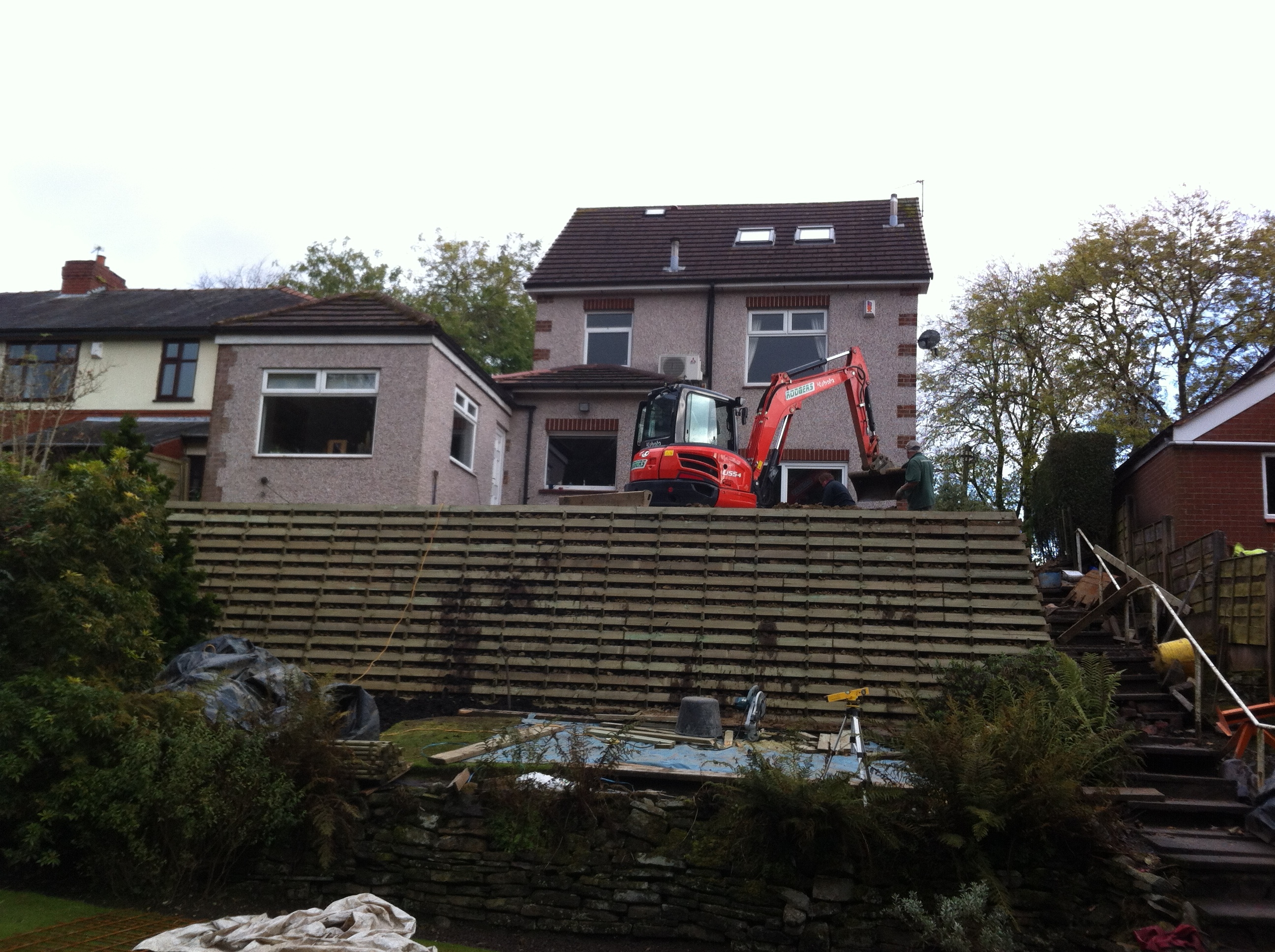 The solution was to use Timbalok crib retaining system. The system is also relatively environmentally friendly.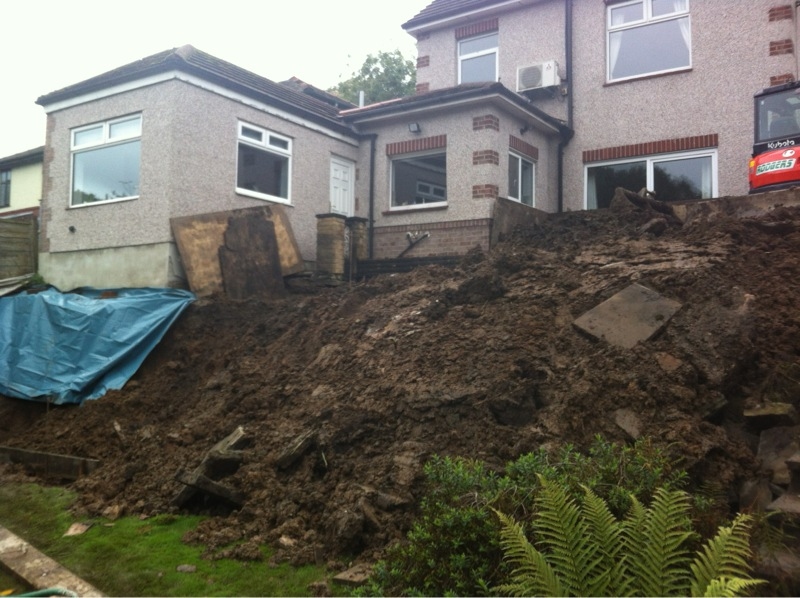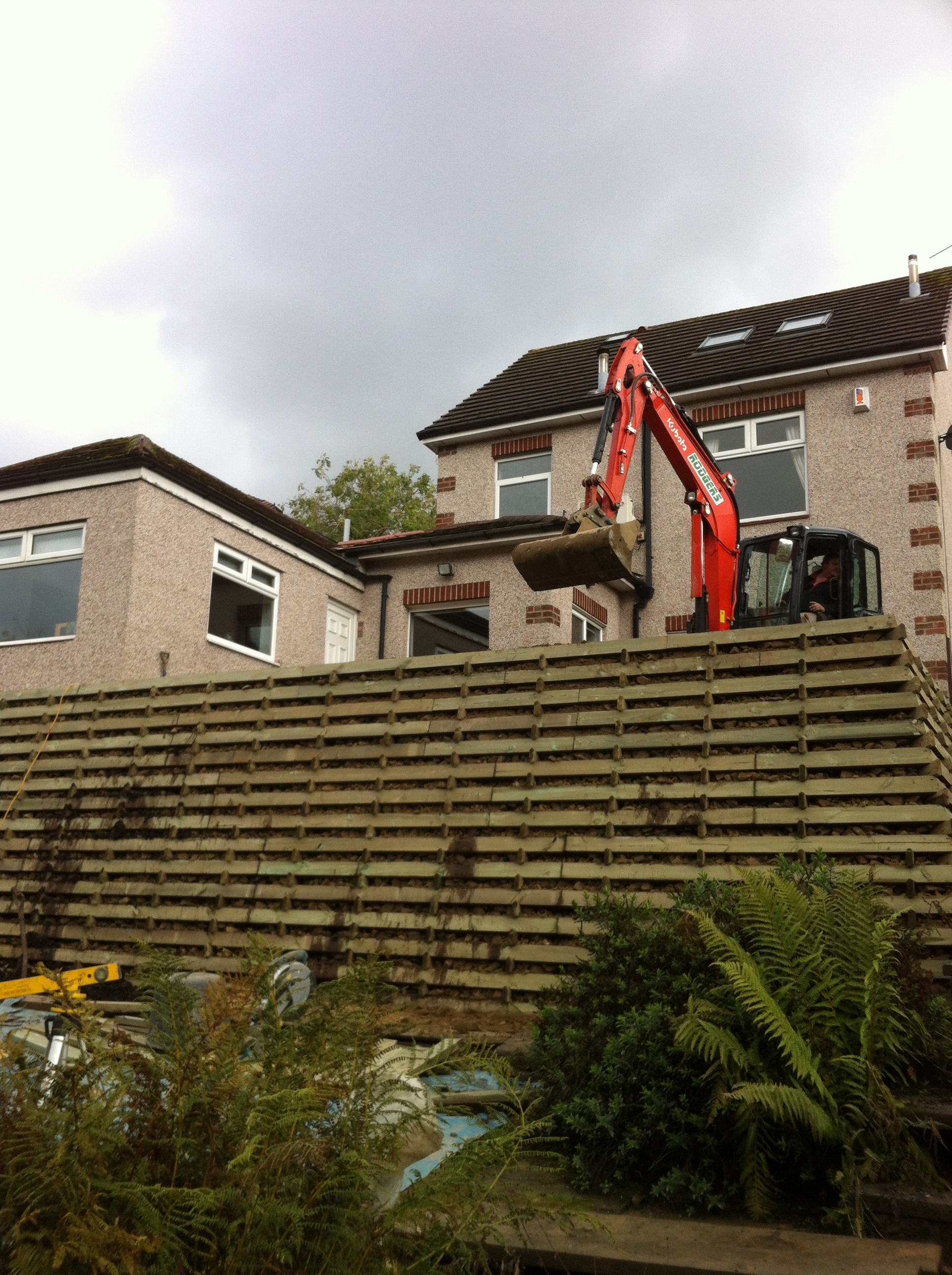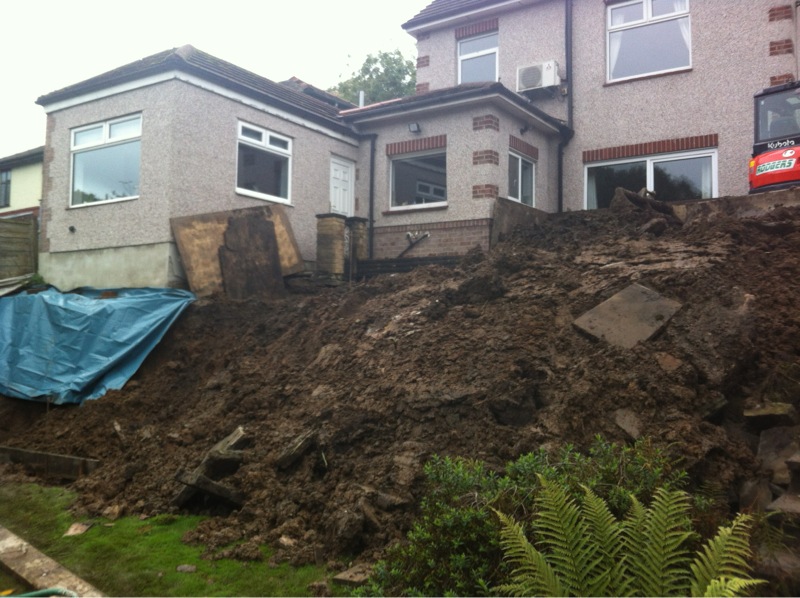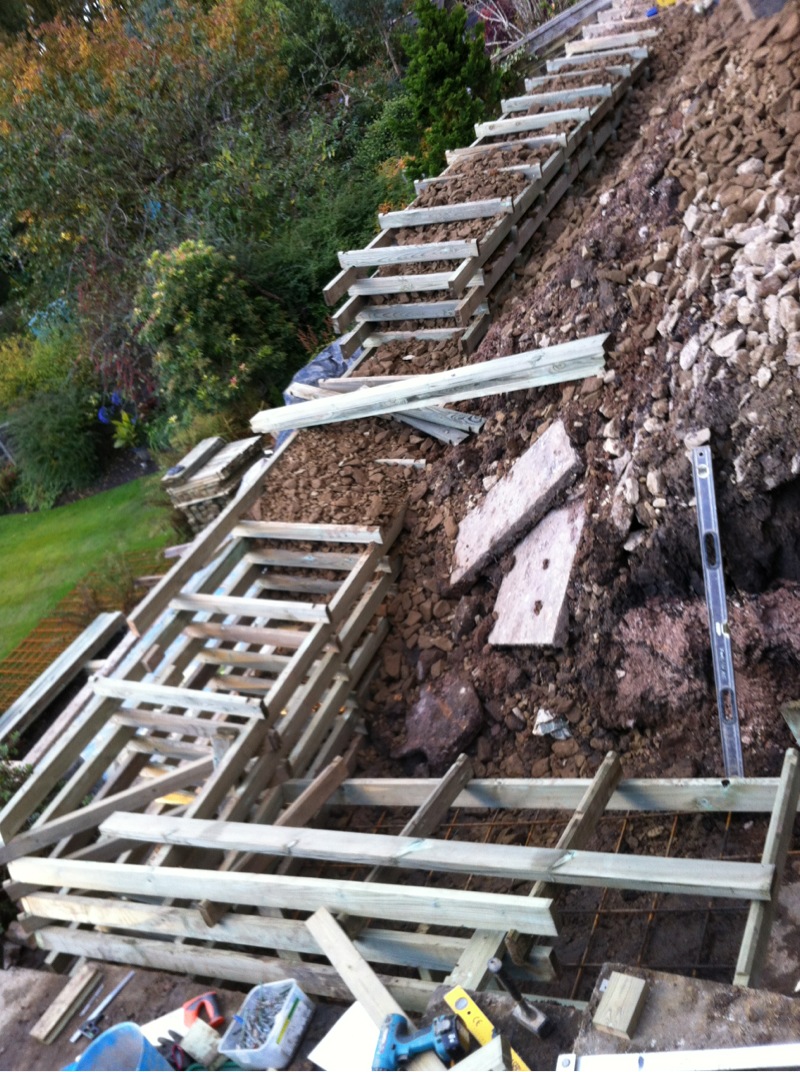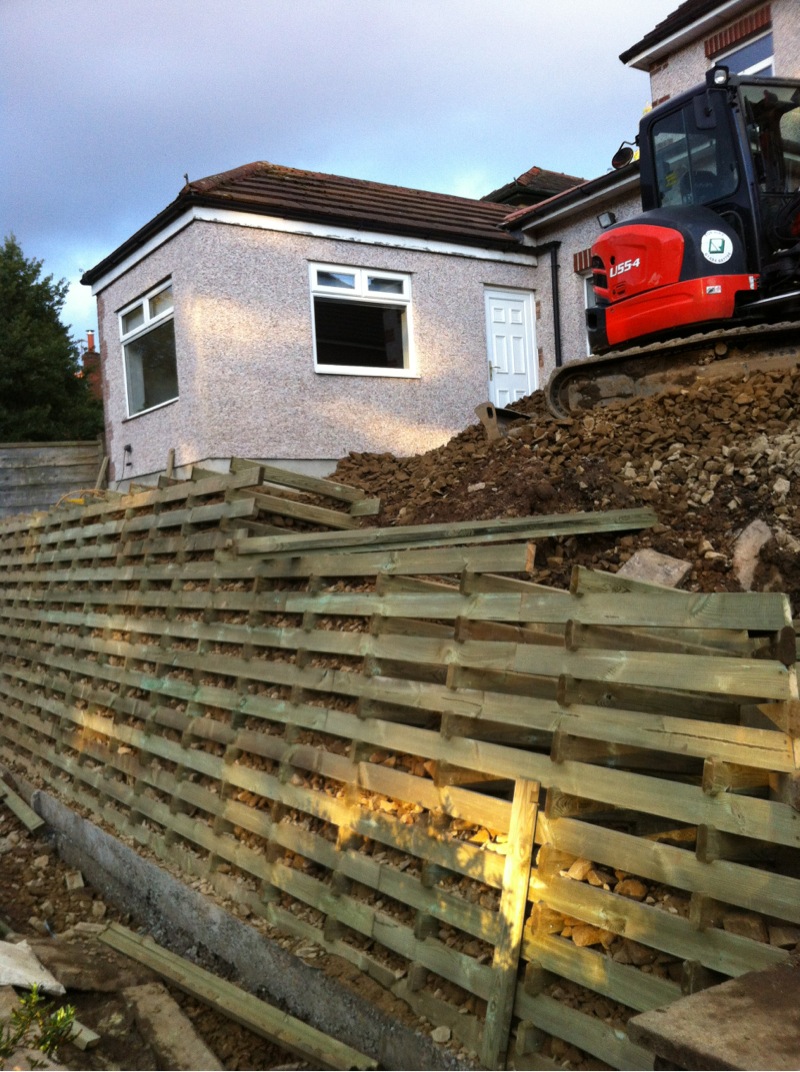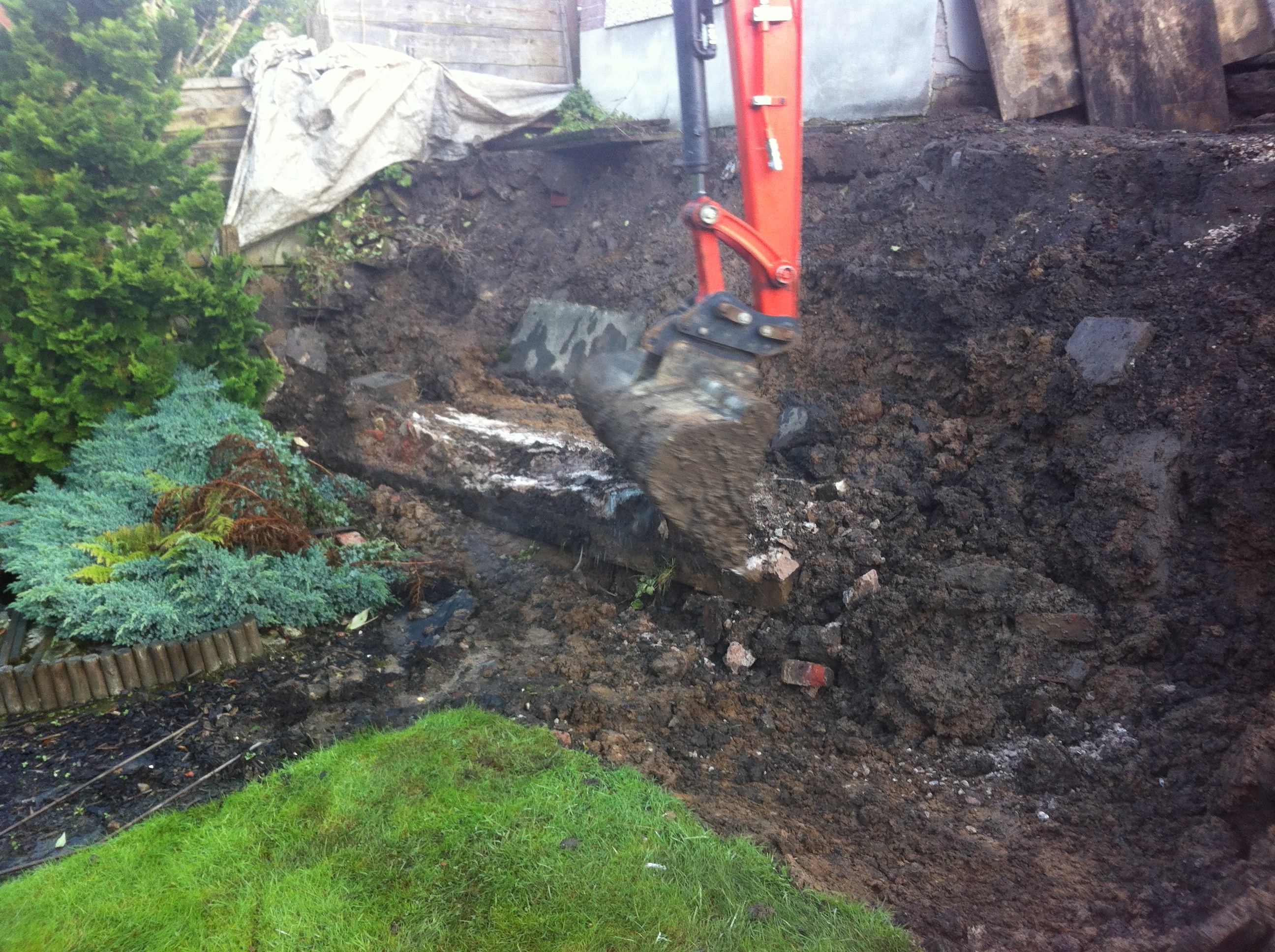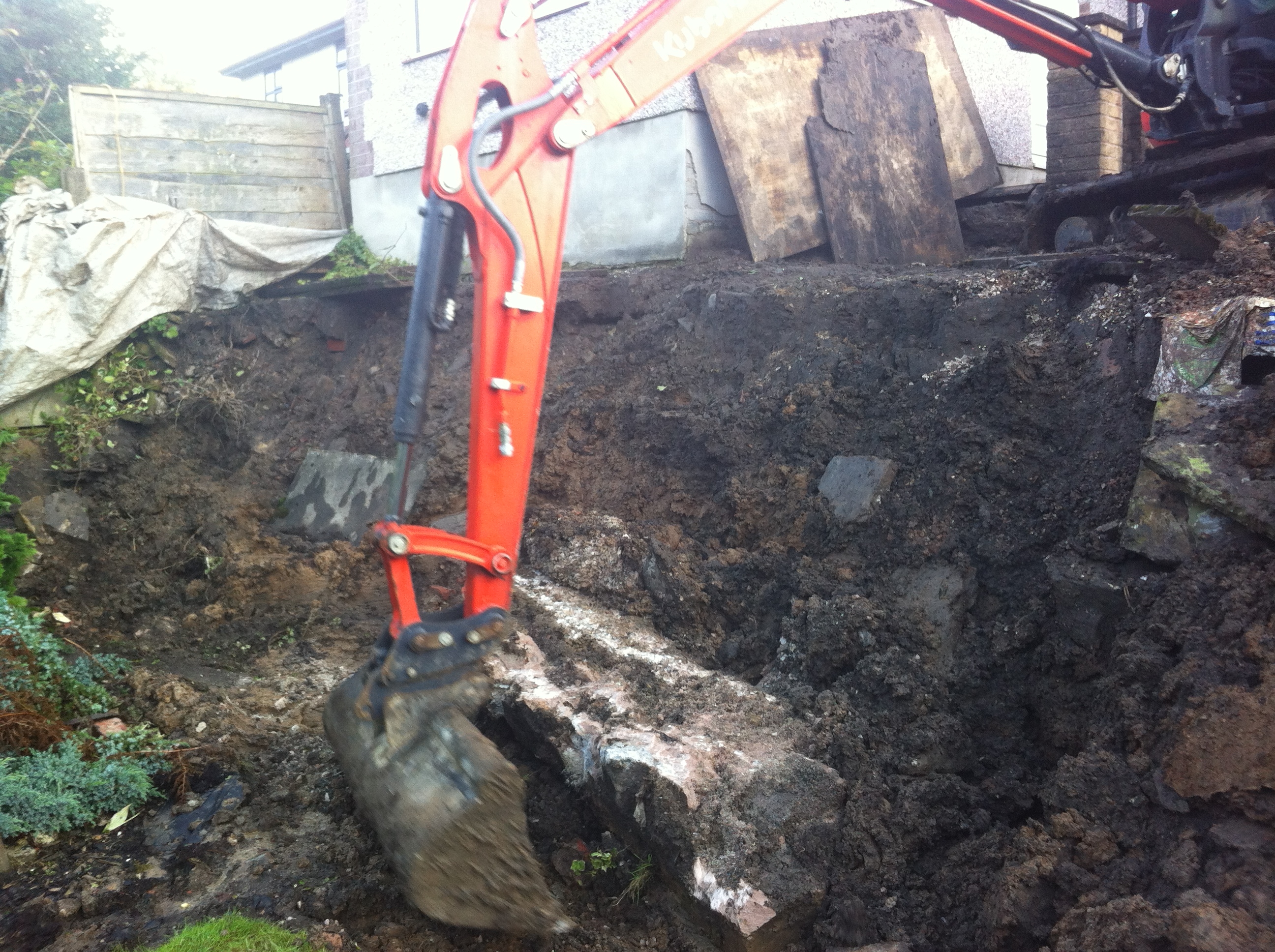 The footing was excavated and concreted in the same day.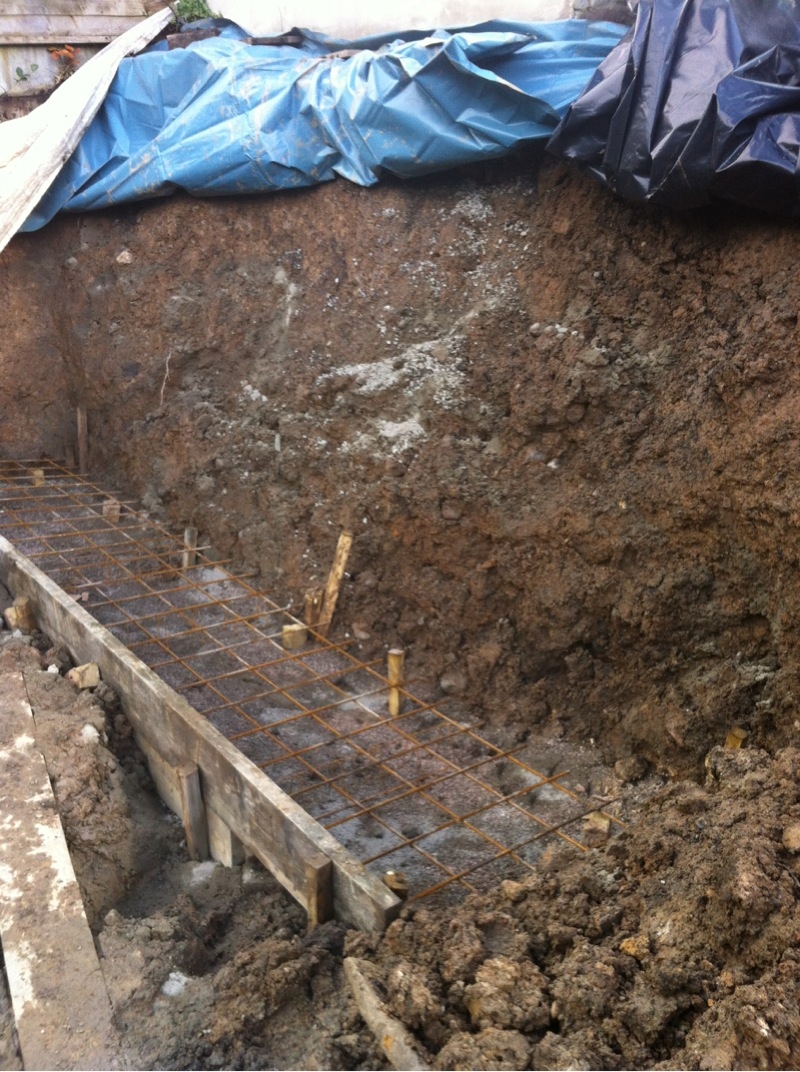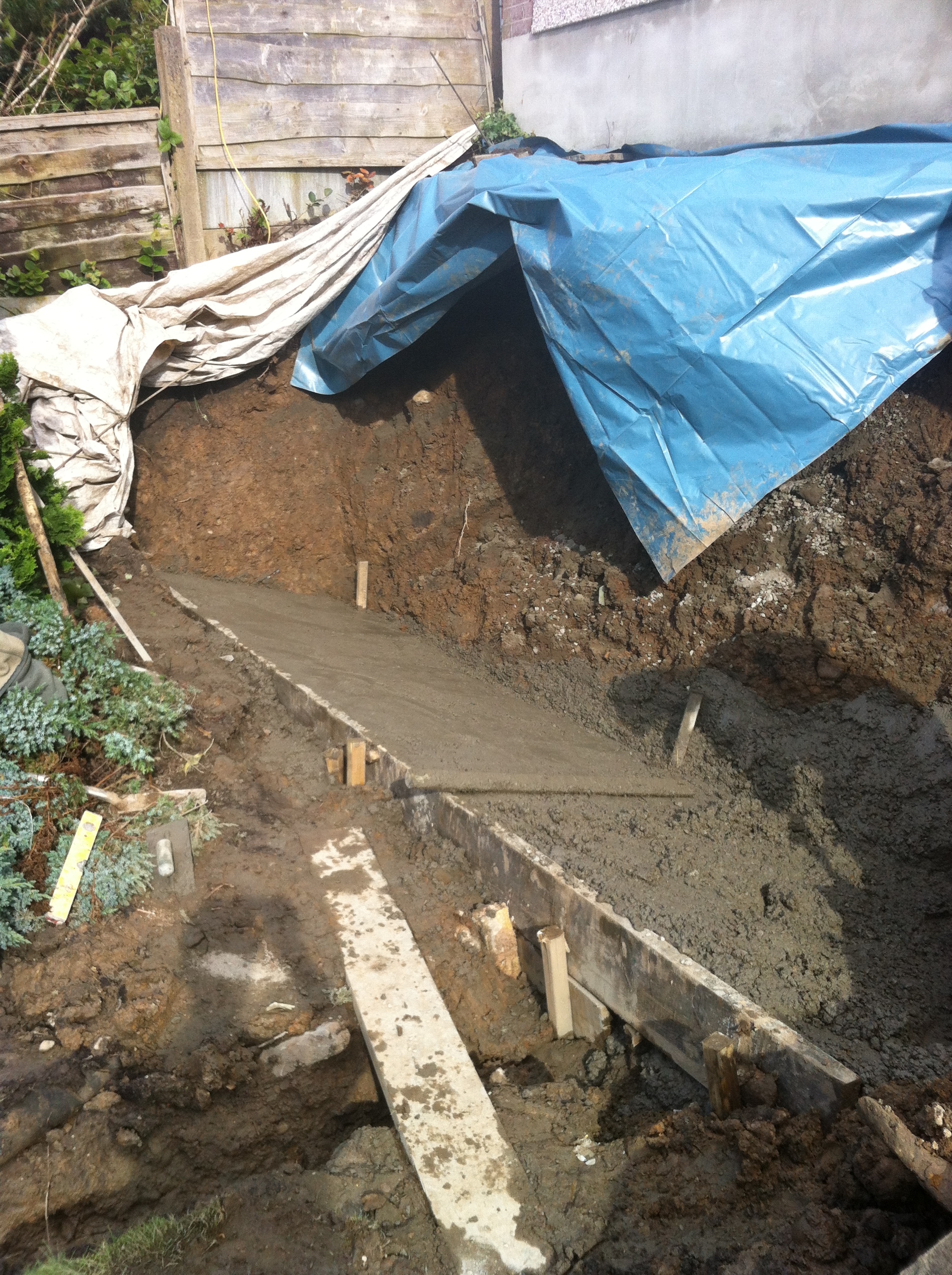 On day two the first section of Timbalok retaining wall was installed and infilled in 20 tons of aggregate providing a strong and solid retaining wall adjacent the extension.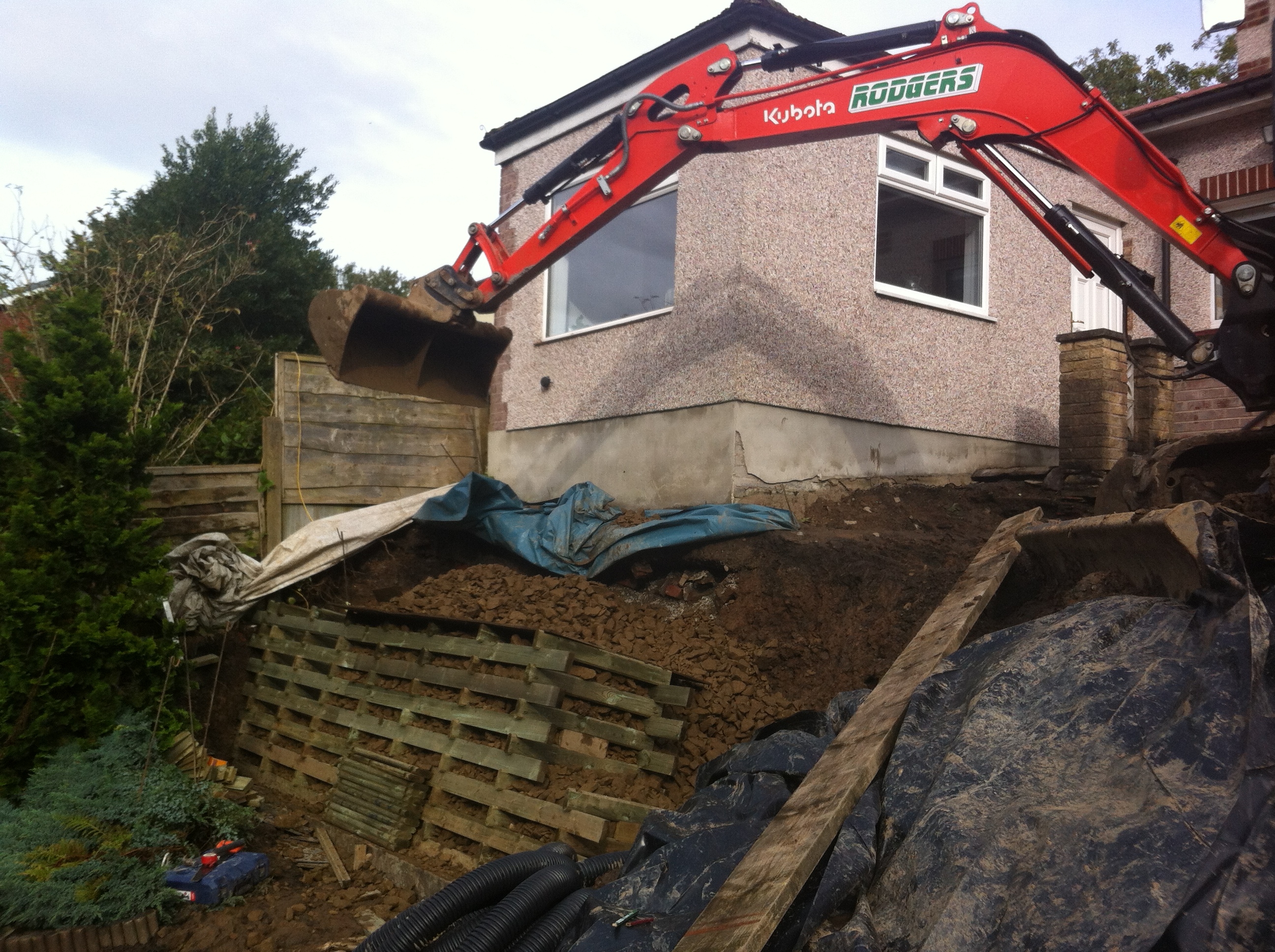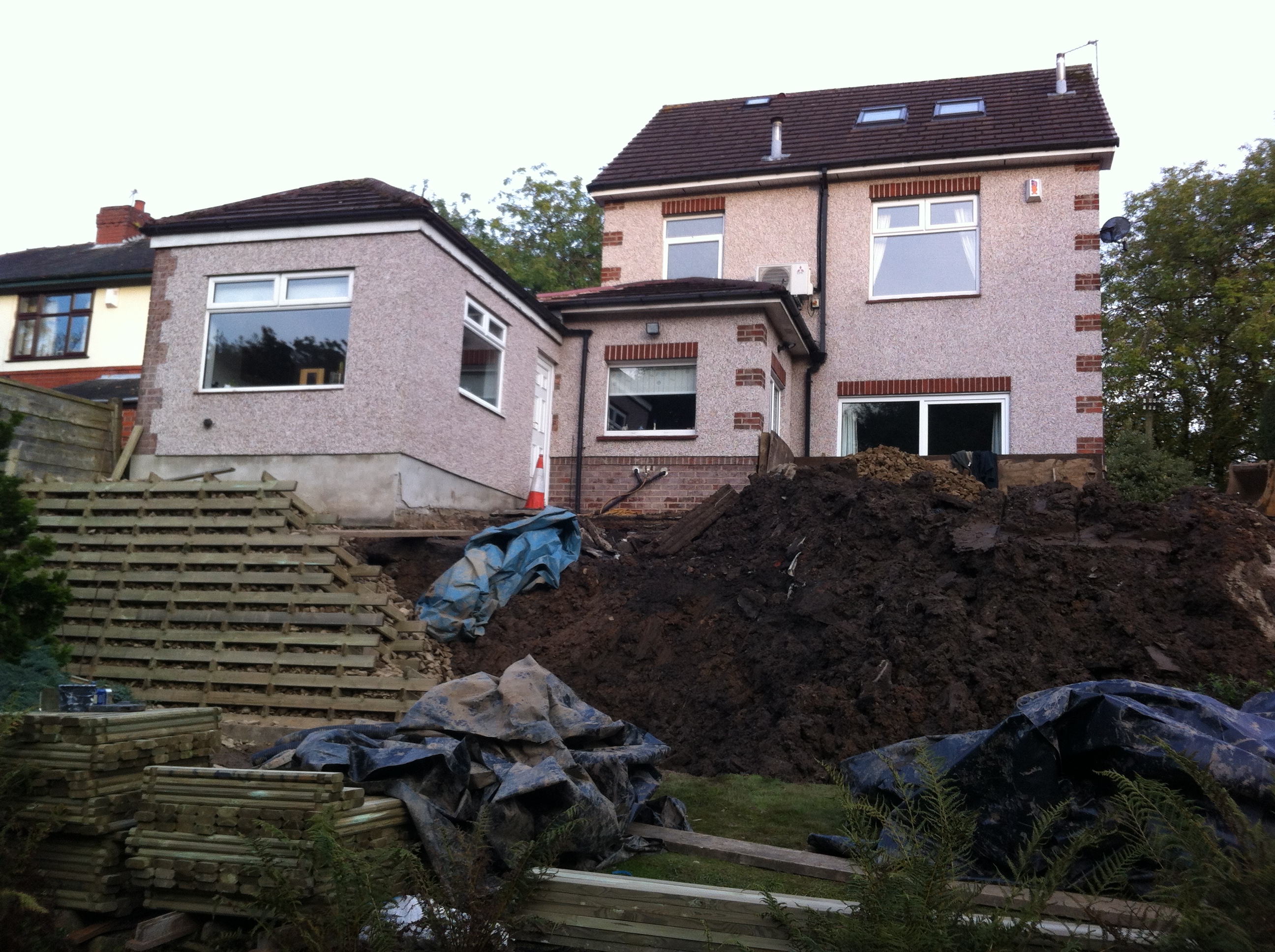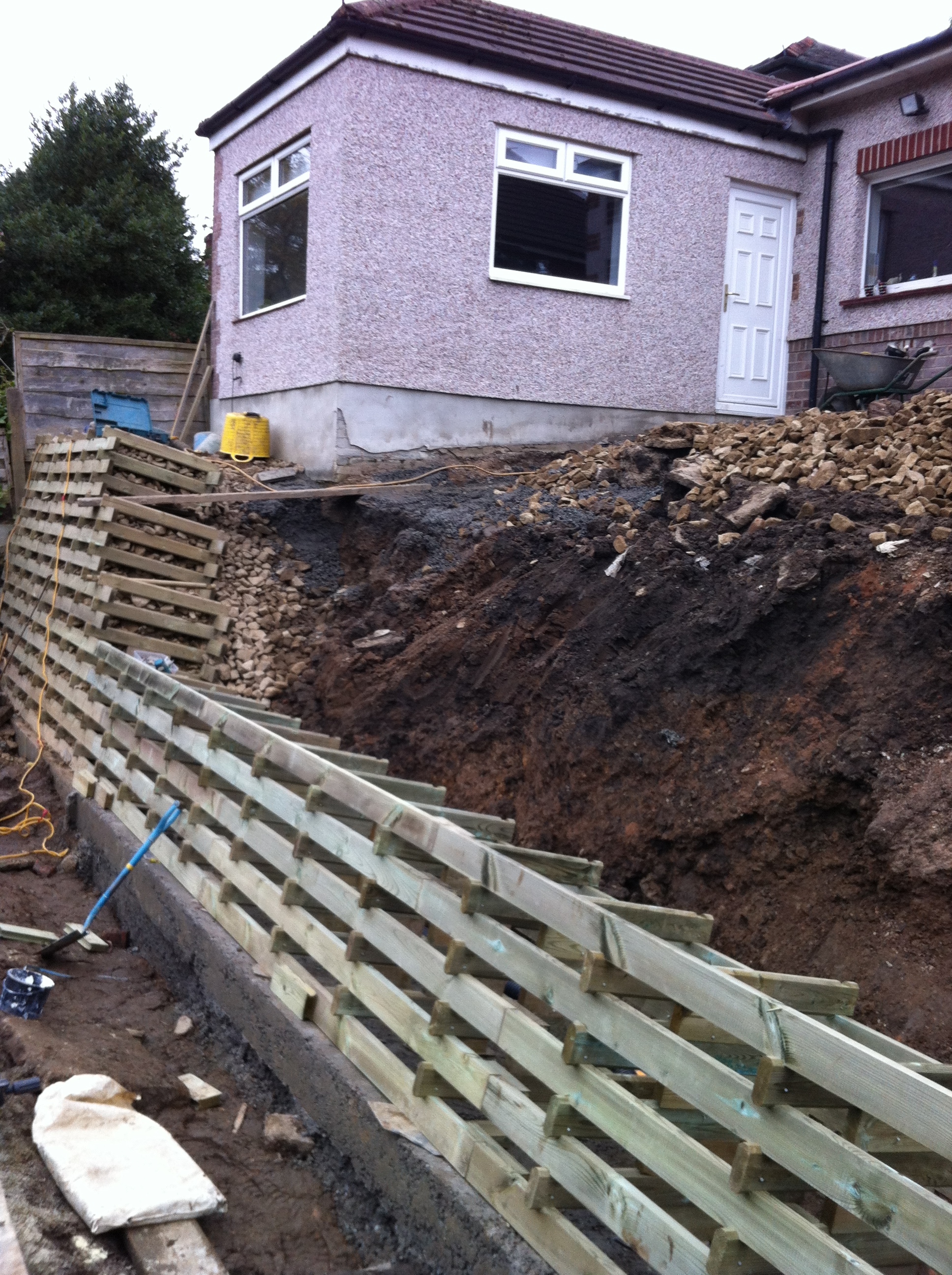 The above shows the commencement of the second section of Timbalok installation.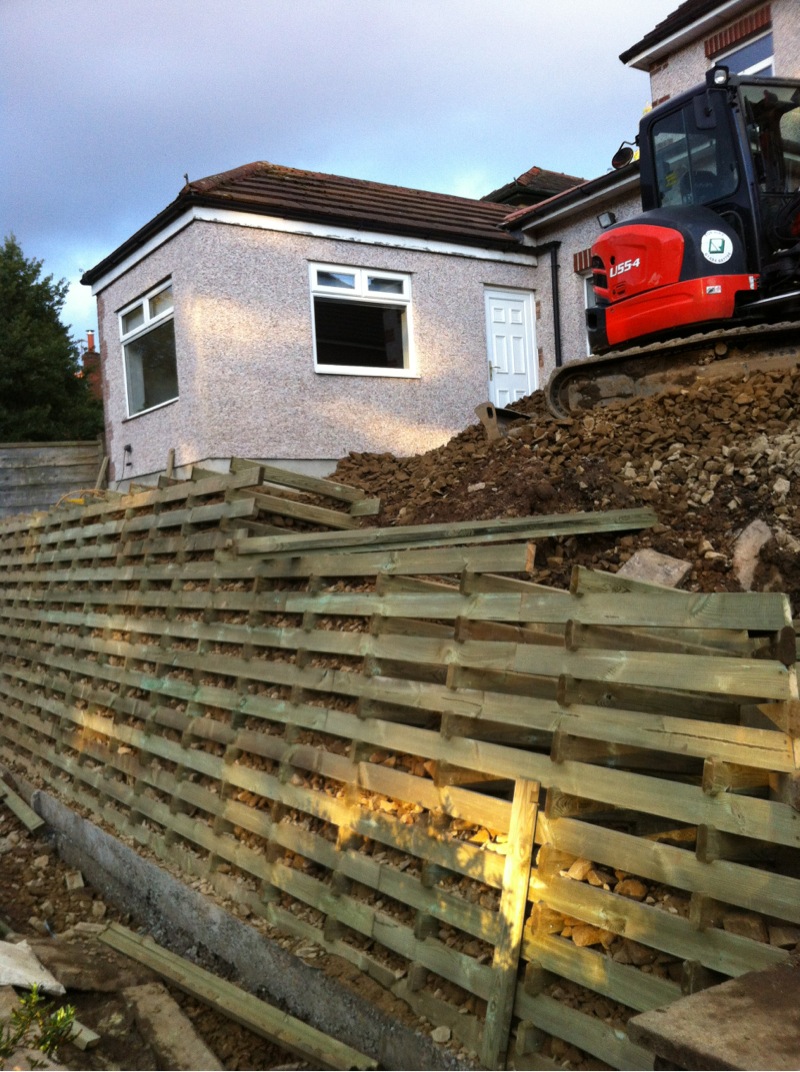 Ecocrib walling is similar and is manufactured from 100% UK recycled waste material and is 100% recyclable, also pre-cast concrete crib lock solutions are available and guaranteed for at least 120 years.
Traditional stone wall retainers are a solution in some situations as shown below.
For more information on garden retaining wall construction where in stone, timbalok, gabion retaining walls or preformed concrete, or for other bespoke retaining wall solutions call Country Landscapes now on 01204 402222.