Country Landscapes natural stone driveways are built to last with craftsmanship and style which will stand the test of time Before and after photos of paving and driveways are shown below...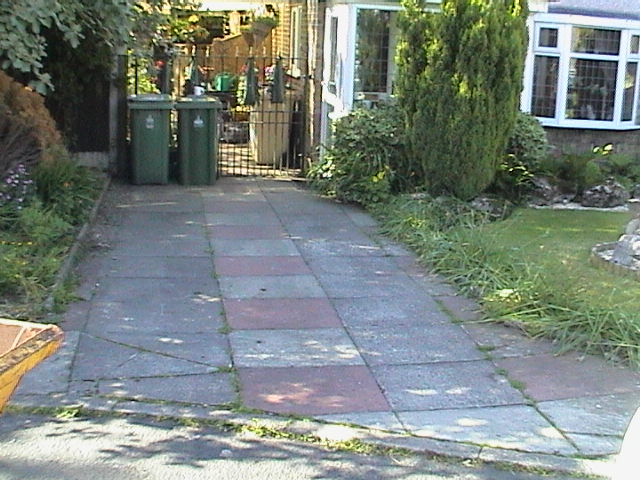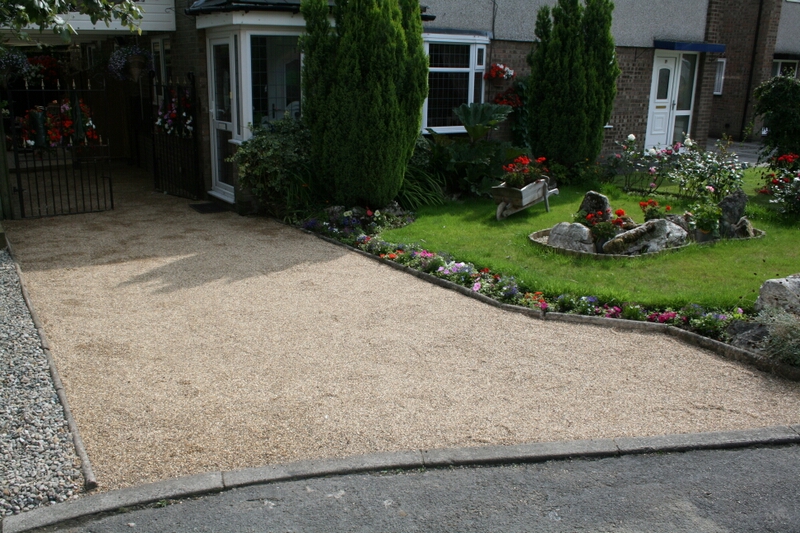 SAVE MONEY with our Heritage chip natural stone drives and patios shown. Old imprinted concrete or cracked, faded and uneven paved drives and patios can be overlaid with a quality hardwearing natural stone finish - before and after photos are shown, see local examples upon request.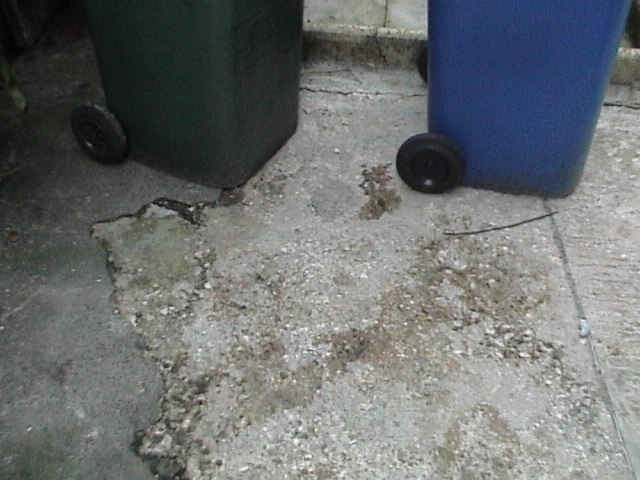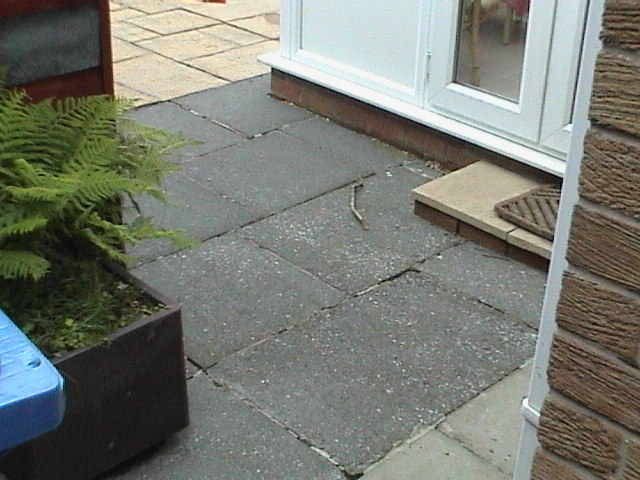 Latest Installation - July 2011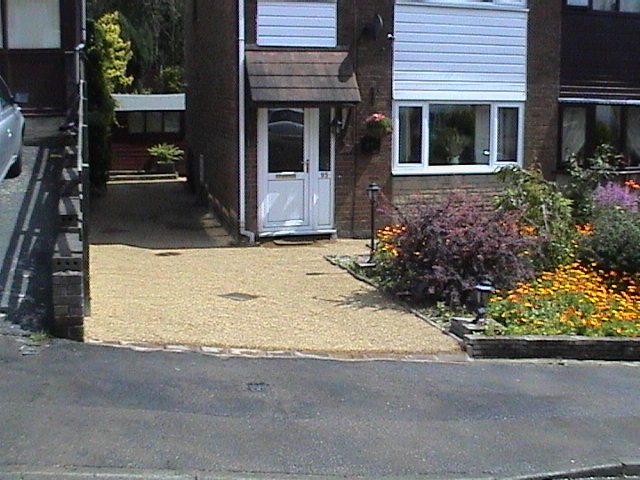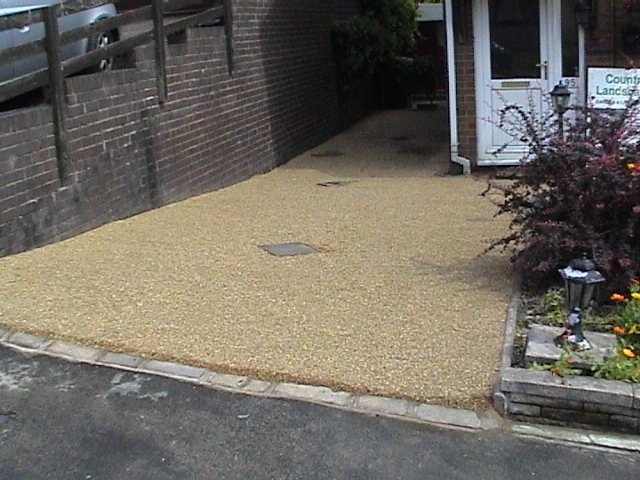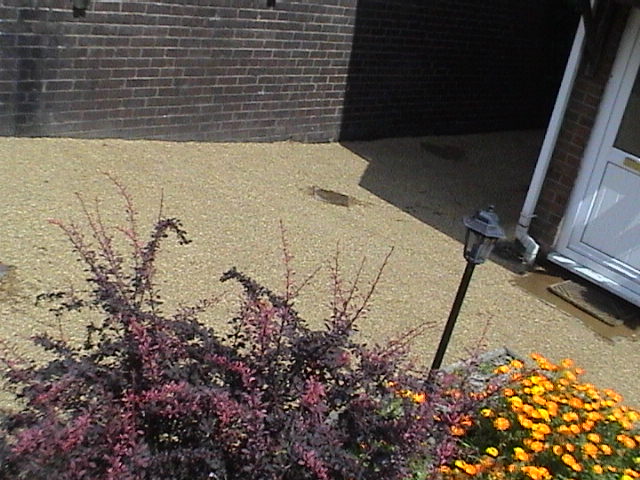 Attention to detail with heavy duty real stone edgings setts and diamond inserts shown.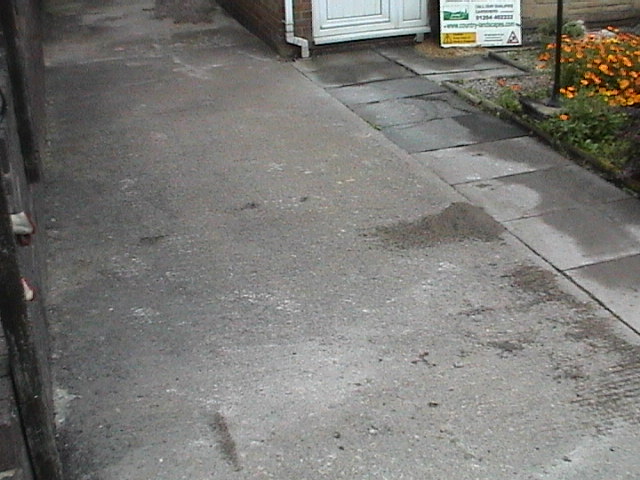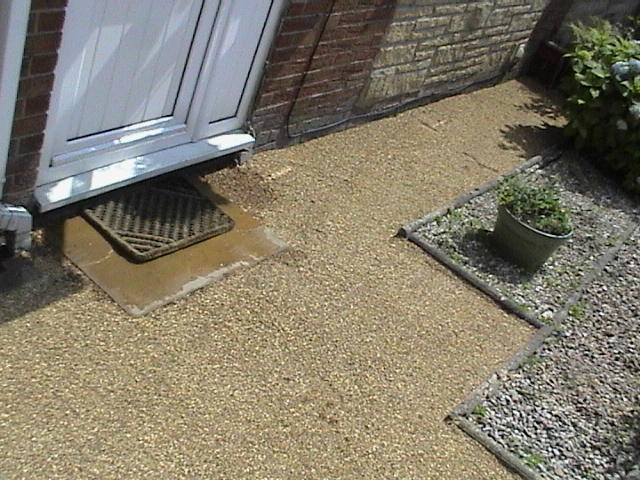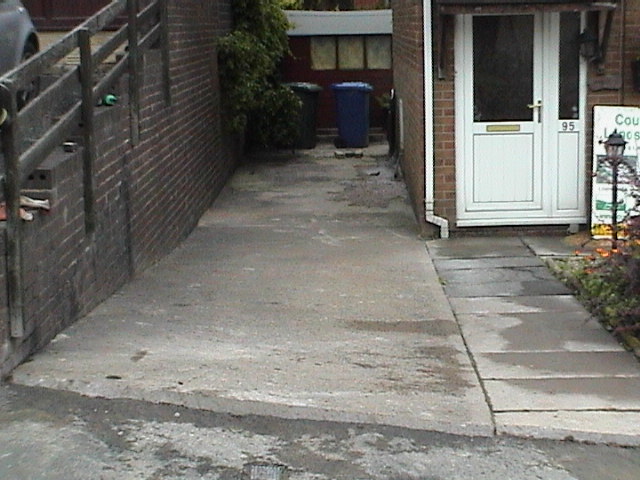 Craftsmanship & Value - Quality Driveways and paved areas
We can help you select the product which will truly complement your property, and when carefully installed, will achieve a quality driveway second to none.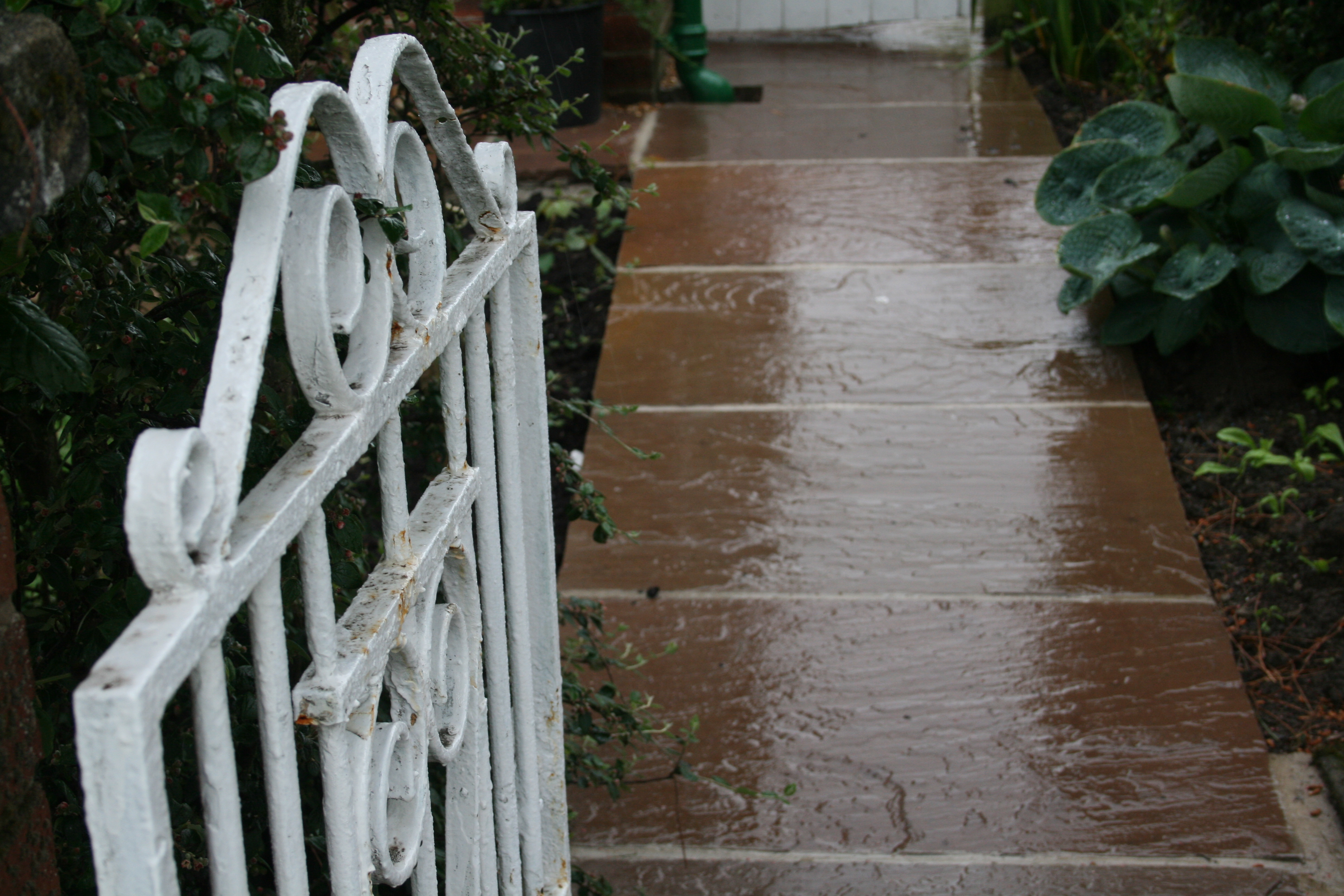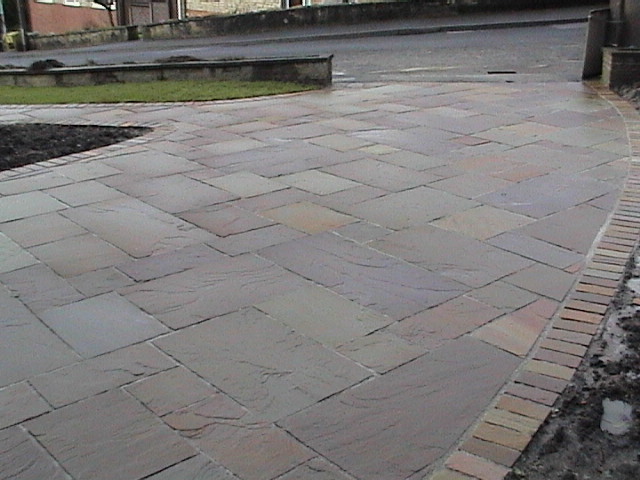 Limestone such as Travertine, as used for the contrasting edging below, is ideal for more exclusive designs suited to modern properties.....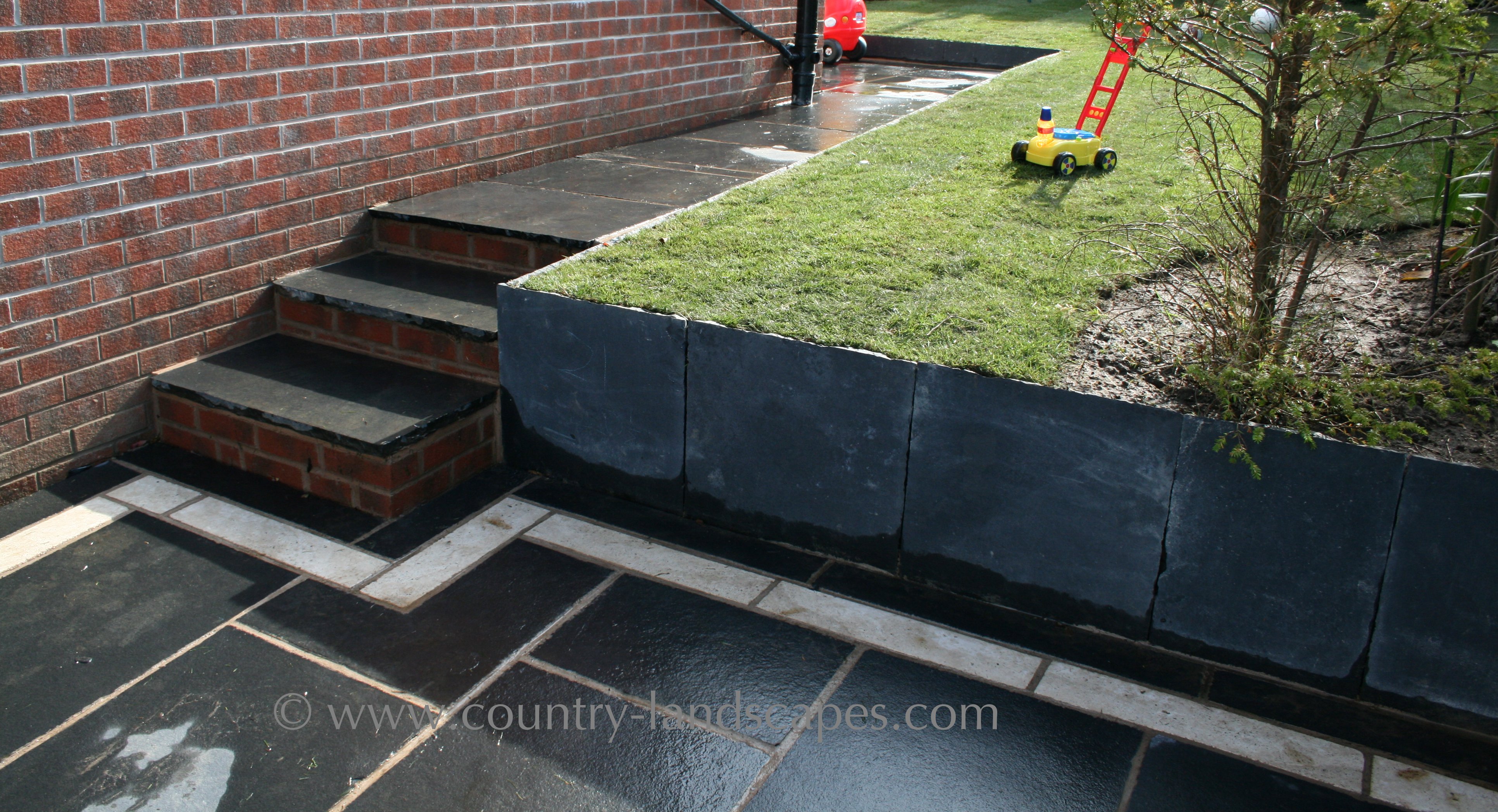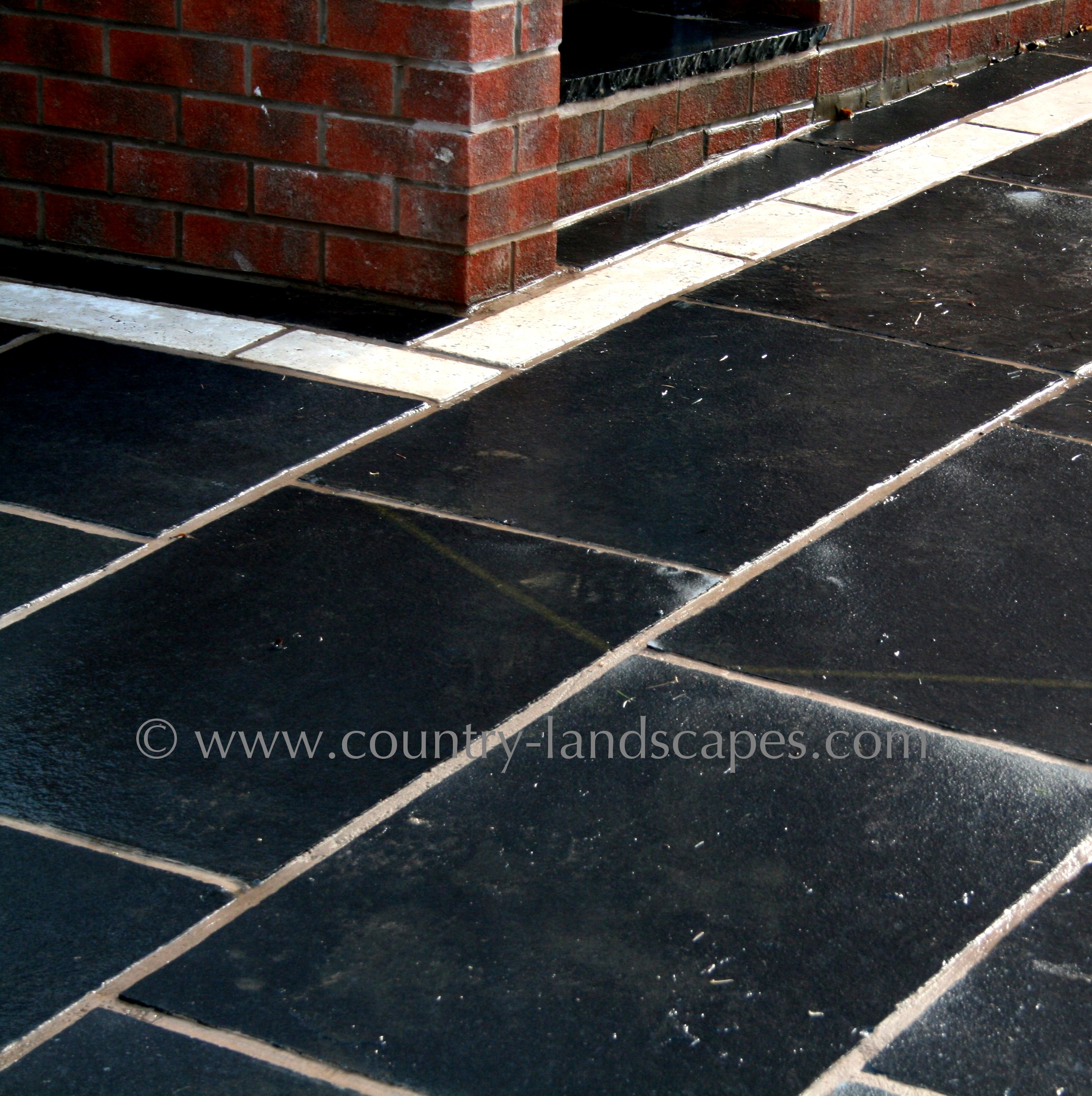 Sandstone creates a warm welcoming drive. The photos below show a block paved area replaced with lower maintenance, natural sandstone....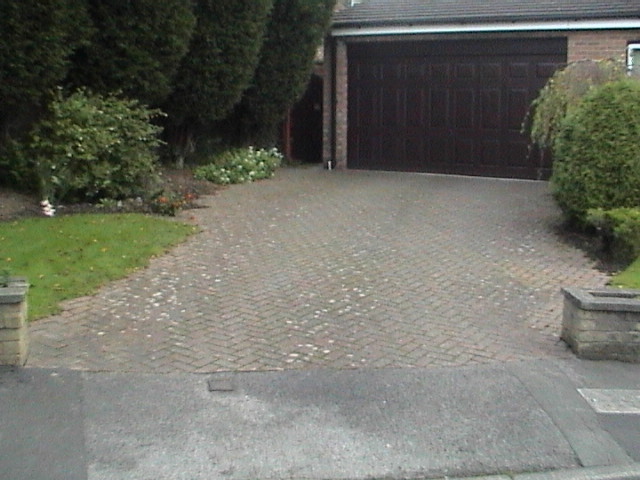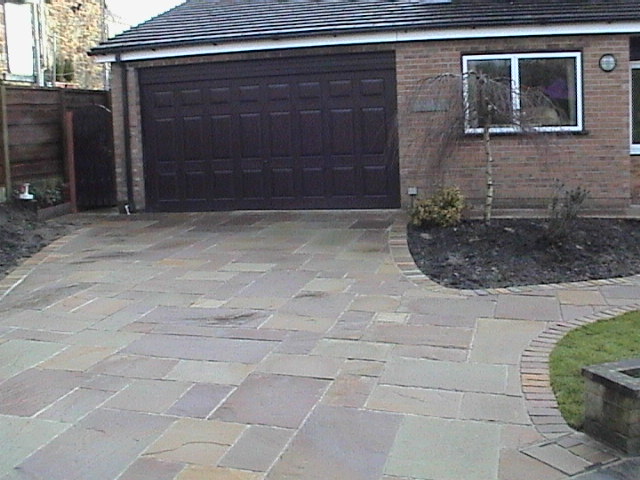 Before (above) After
Attention to detail at all stages is vital to achieve the best solution
Our natural stone driveways to stand the wear and tear and weight of larger vehicles, whilst adding character and interest to any property.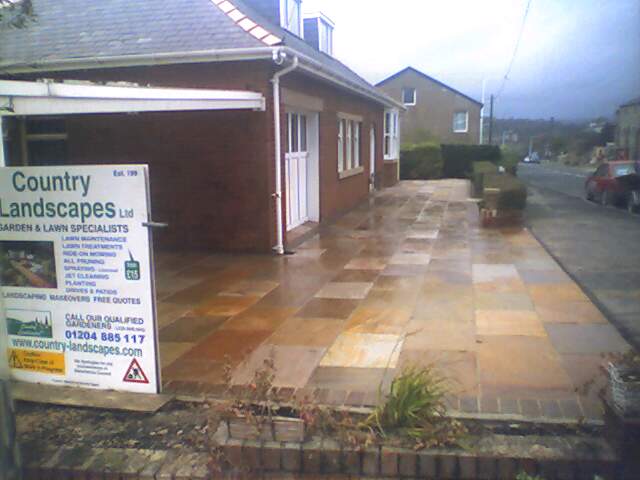 Call us now to request a visit to see one of our many installations...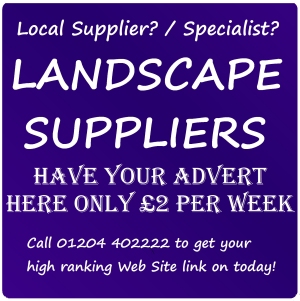 "Its not just a landscape, it's a Country Landscape..."