A classic garden featuring natural stone paving, edging setts and real York stone walling.......
Beautiful gardens start with creative design...
...and attention to detail....
Give your garden the wow factor...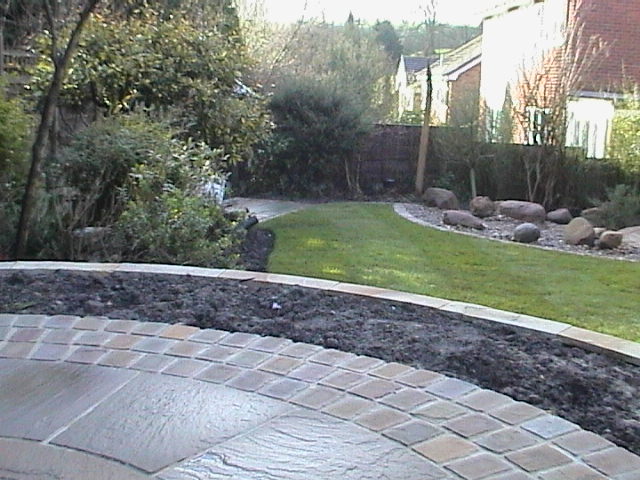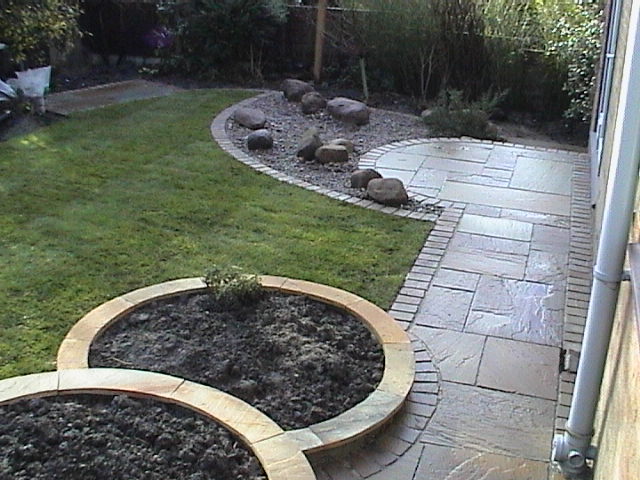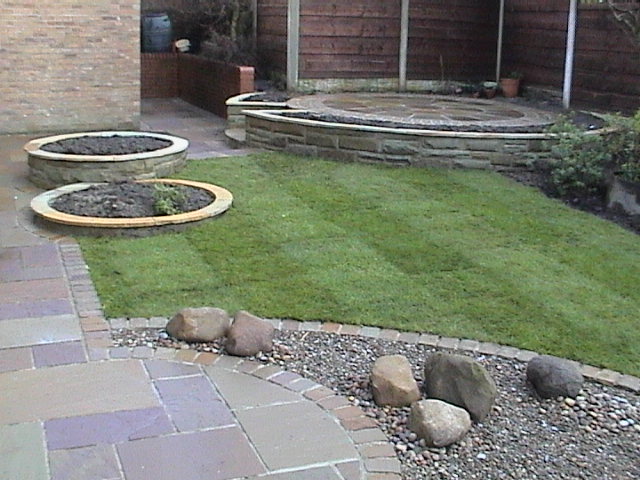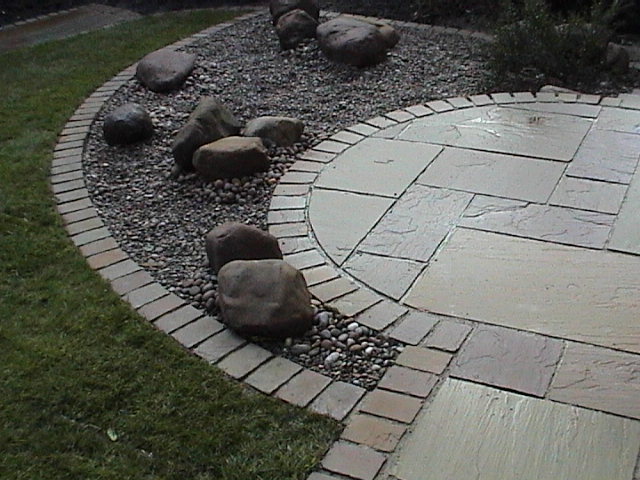 Let Country Landscapes spotlight your garden today!
The photos below demonstrate the use of natural stone to form beautiful curves and circles, with the circular theme rippling throughout to totally re-creating this garden landscape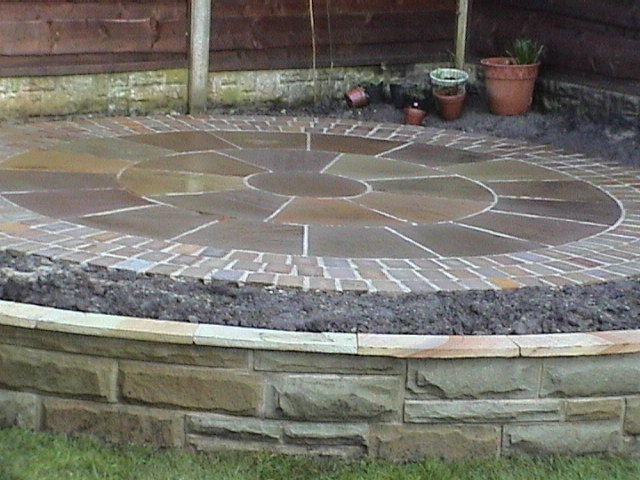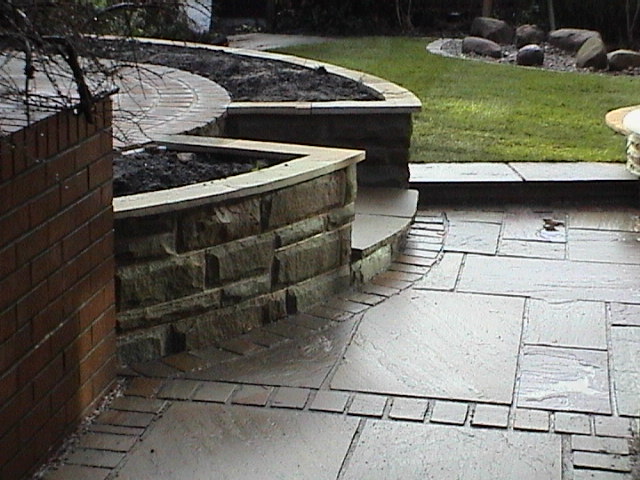 Attention to detail is paramount - each individual stone and coping carefully crafted to shape. Before and after photos are shwon below...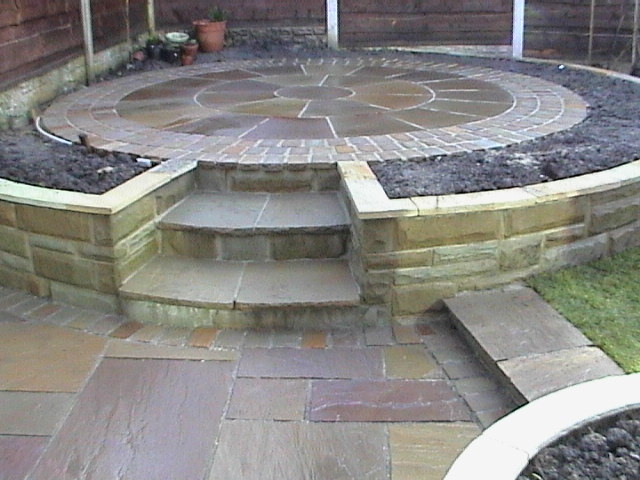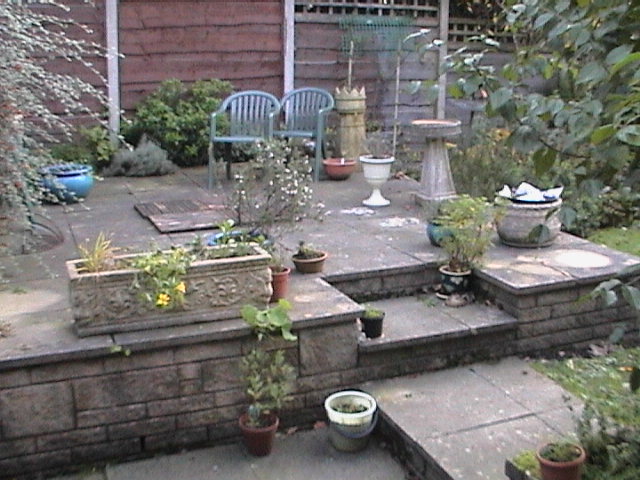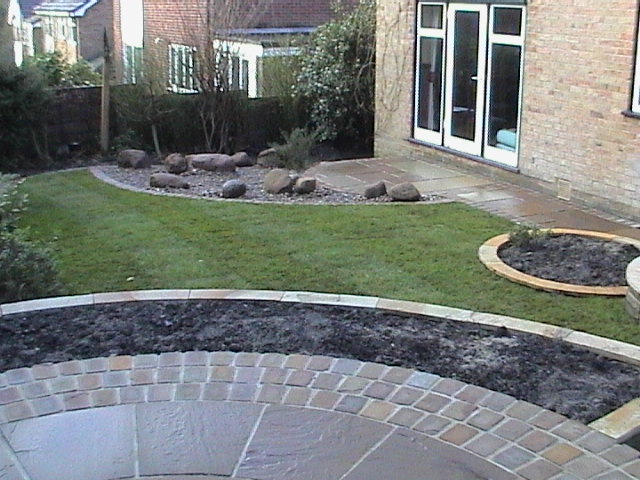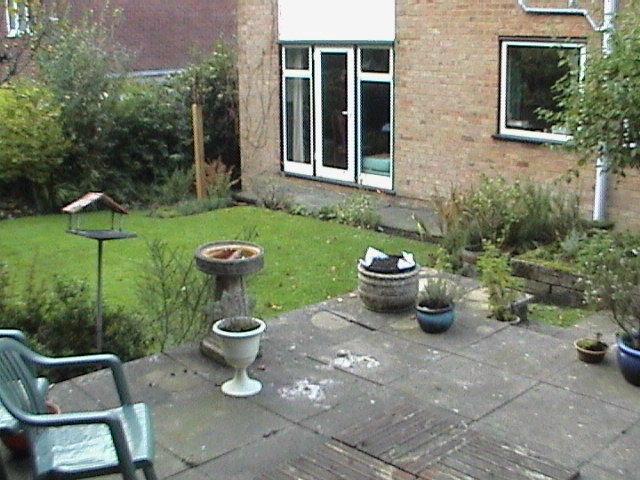 Lawns - before and after photos are shown below...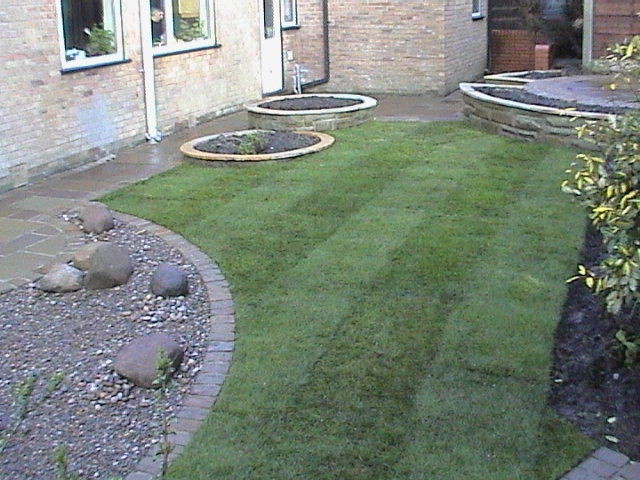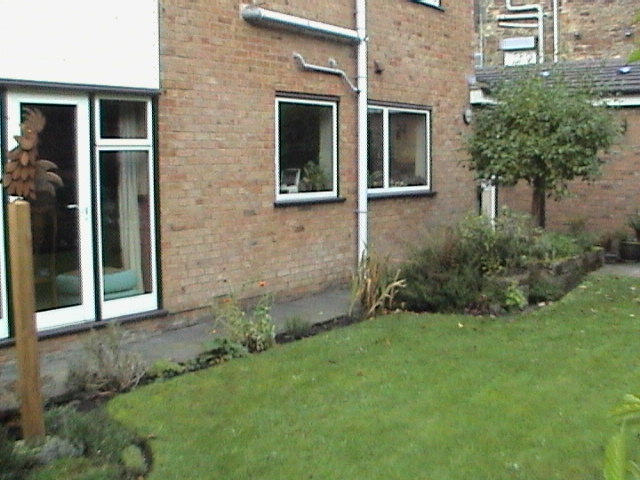 Enhance and smarten up your paths and paving with natural stone - which can be carefully crafted to disguise utility covers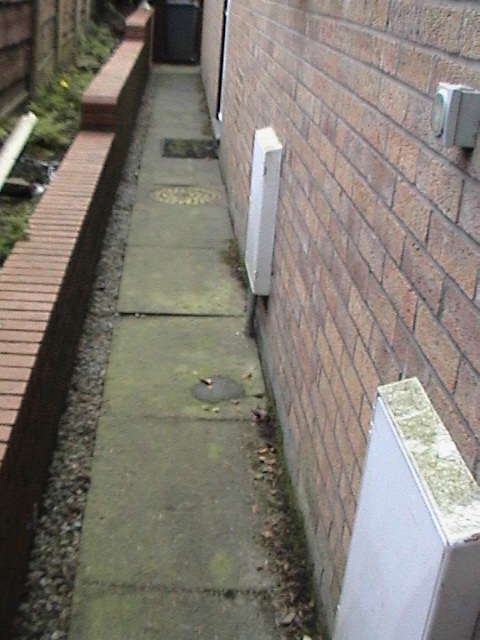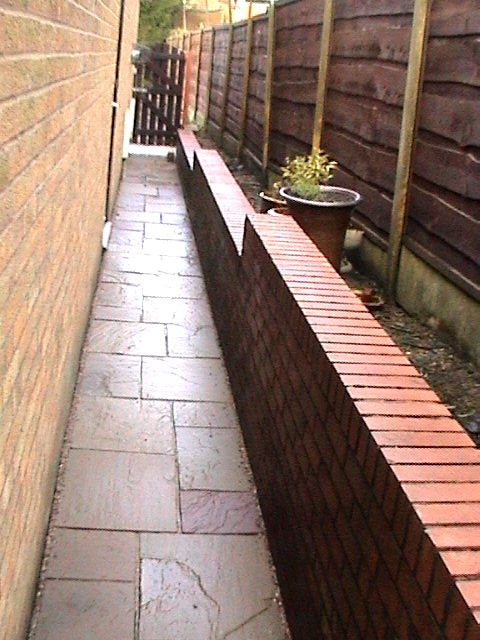 The circle below incorporates a large manhole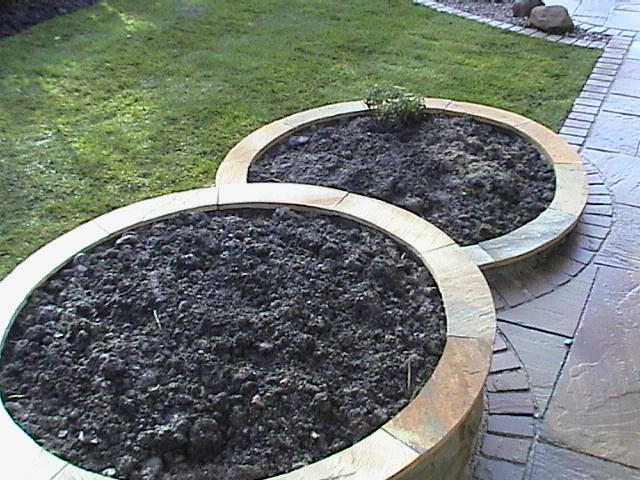 For a professional finish - stone setts are hard to beat!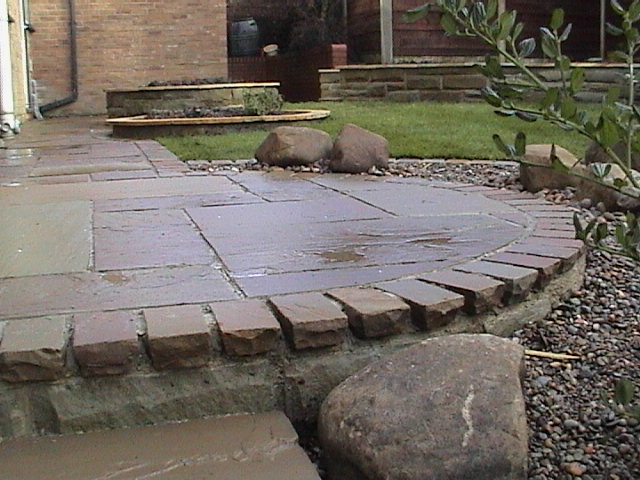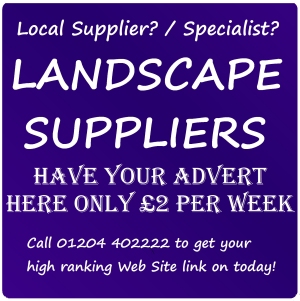 "It's not just a landscape, it's a Country Landscape...."
How much will improving my garden add value to my property?
Horrors and Nightmares and how to avoid them!
Request our latest brochure - email s a l e s @ c o u n t r y - l a n d s c a p e s . c o m