Latest News from Country Landscapes
25th September 2021 - Pollinator Friendly Flower Initiative
Pollinator Friendly Flower Initiative! This Autumn we're celebrating 30 years of service provision at Country Landscapes! We thought we'd do something memorable and colourful to celebrate - and plant thousands of pollinator friendly flowers! Just ring or email and we'll send you our bee friendly flower list!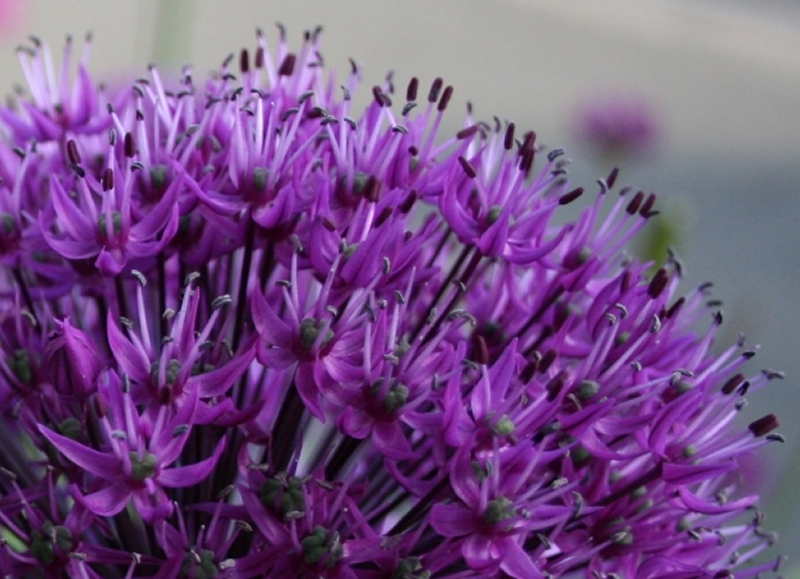 We can all probably do a lot more in our gardens and around our business premises to help the environment (with lots of benefits for your business #) so we've put together a list of native and bee friendly flowers - from daffodils to stunning giant alliums.

We'll be ordering these and passing on bulk savings within the next few of days so if you'd like do to improve your garden, business site or generally do your bit to improve the environment and reduce adverse impact, just message and I'll send our recommendations and cheaper bulk buy prices - you can plant them yourself or we can do it for you.

We hope you'll join us in this initiative. and celebrate Country Landscapes' 30 years anniversary with us!

# Benefits to businesses..... whilst it would certainly look great on company literature, setting #environmental #KPI's that make a difference on the ground are great reality check metrics - from number of trees planted / maintained per employee to Sq. M of Wildflowers planted :-)
17th August 2021 - A note from the founder of Country Landscapes
In 1991 I set out my dream! To pursue my "passion for gardening" and set up a business!
This month... 30 years later Country Landscapes proudly celebrates 30 years of providing a "One Stop Service"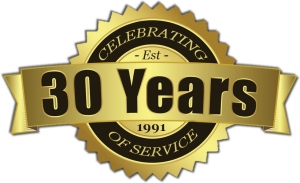 So is there a mystery to our survival though all the ups and downs? Did you know in the UK many of the oldest businesses are pubs? Globally, Wikipedia states just 5,586 companies are over 200 years and 56% are in Japan where old companies are called shinise and are very prestigious - one company has been building Buddhist temples for almost a millennium and a half.

5 things have been key to reaching our comparatively little 30 year milestone - not really secrets or mysteries, but easily overlooked :-

1 - No passengers on this bus! Everyone mucks in - bottom to top - work really hard, then play!
2 - Plan and Review - especially in what can be a "seasonal business" cash flow is a challenge, but nothing that a business and marketing plan can't overcome with good business banking.
3 - Charge a reasonable rate - Being in tune with how much revenue is generated by sales of products or services, knowing how much its costing. Avoid the pressure to under price! None of our customers would thank us for going bust! They'd lose a good contractor!
4 - Everyone needs to be competent qualified and to do the job right first time. As 3x Investors in People we've kept our skills sharp from NVQ's to Chartered Manager / Chartered Environmentalist.
5 - The resilience of Country Landscapes has been more to being in the Customer Care business - sorting things out if things don't go right, and creating loyalty by striving to do what we say we'll do from start to finish.

Looking forwards we're optimistic we're needed now more than ever - what better way to mitigate climate change and benefit wildlife than planting trees and helping to create biodiverse habitats around our housing, gardens and business estates?

Thank you to all our customers and partner organisations including Proffitts - Investing in Communities, our many key suppliers including Bannister Hall Landscape Supplies, a shout out to Hayley Caine for help with sales strategy and encouragement along the way; and all of who've worked for us for many years over the last 30 years - from Laurence, Sean Reeder, Lee and Lee back in the 90's, and an especially BIG THANK YOU to Craig Goldsworthy, Carl McGlynn, Andy, Mick, Roger, Gary, Phil J, and Phil R, and many colleagues, and of course, especially Anita Thorne our Operations Manager who's been onboard keeping everything "ship shape" running smoothly since we started.

To anyone we've missed, thanks for your support and please join us in celebrating this milestone, and our admittance to the 4% Club!
Lee Thorne
Managing Director

We're delighted to announce we've started the Facebook group "Country Landscapes, Gardens, Plants & Sustainability"
Please join us, share a photo of your garden, urban or workplace landscape, and feel free to ask questions, and share your thoughts, tips and knowledge about plants and environmental sustainability.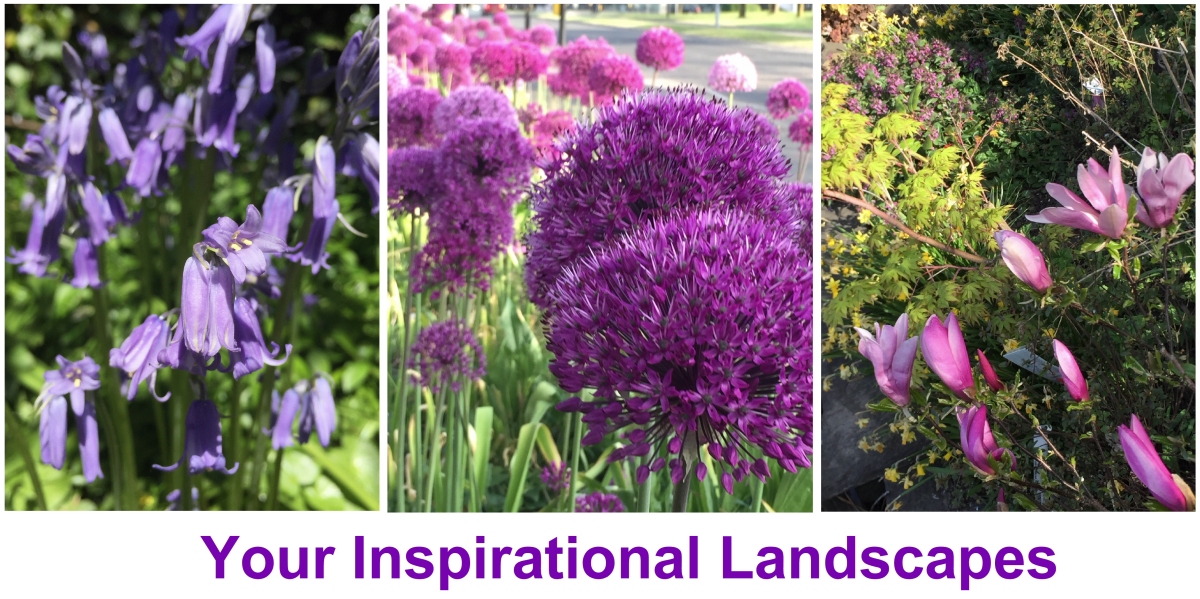 For all those passionate or interested in gardens and environment where ever you may be in the world!

24th February 2021
Congratulations to Lee on being awarded "Fellow" of the Chartered Management Institute.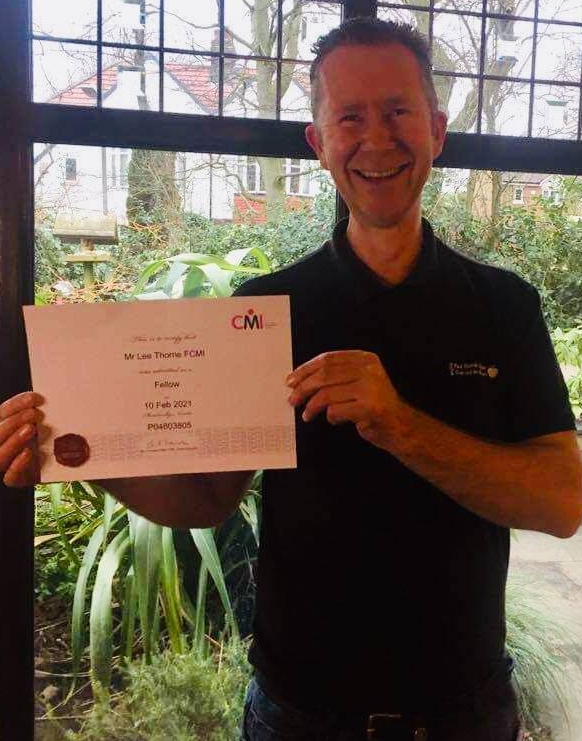 This prestigious award was attained following successfully studying and completing an Institute of Leadership and Management (ILM) level 7 (Masters) course.
"A lot of things have changed since founding the company back in in 1991 - just in the last 5 years we've had to rethink everything we do to remain at the forefront of this profession.
Undertaking this higher level course has helped us to refocus on our business and it's strategic direction - so that we remain a strong and resilient company and continue to provide the high quality services that our customers enjoy".
The CMI is globally recognised and dedicated to improving corporate leadership, strategic direction and collaboration.
A marvelous achievement after a crazy year - well done!

20th February 2021
We're delighted that our customer feedback ratings give a Net Promoter Score of 91. When globally many organisations believe that 30 is a good score, this has to be up amongst the best!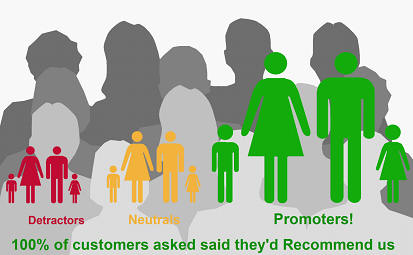 Our Net Promoter Score is 91 which is achieved by working hard to provide a dependable service, with many of our customers being with us for over a decade the benefits of working together in a long term partnership and collaboration with customers is proven to achieve better value.
Compare Net Promoter Scores https://www.retently.com/blog/good-net-promoter-score/

3rd August 2020 - Josh is off to Myerscough!
We're delighted to announce that Josh - our newest recruit is now in his 3rd month at Country Landscapes. He's a fast learner and his eye for detail is proving useful when it comes to getting those bowling green cuts "bang on".
Josh, from Bury, has a background in the construction sector and enjoys working outdoors. He's applied for Myerscough College where he'll be studying NVQII in Horticulture & Greenkeeping.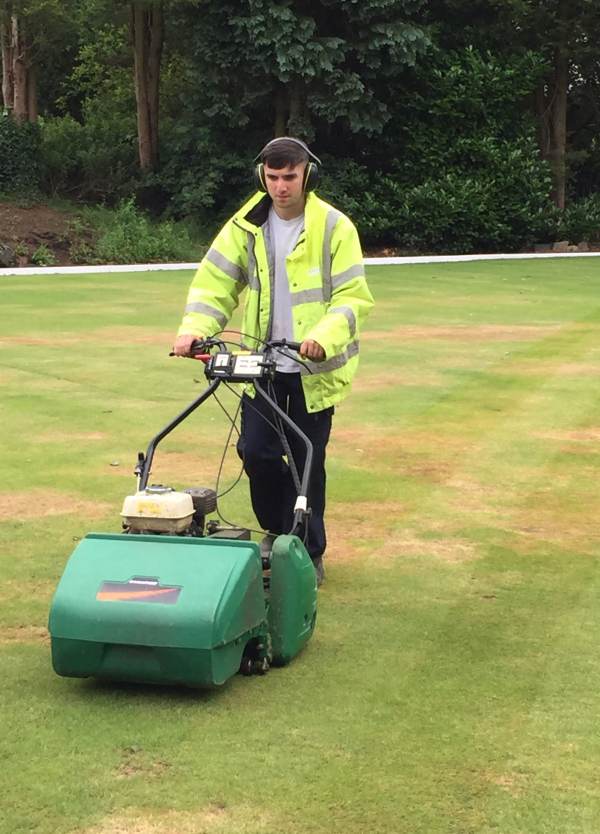 He's enjoying undertaking a diverse range of work, from routine garden and grounds care, landscape construction, to assisting with tree works.
Country Landscapes has secured numerous new contracts during Spring 2020 and managed to retain several contracts for larger clients, including Bury MBC. We've also took on an extra bowling green - all of which has enabled us to provide a great career opportunity for Josh!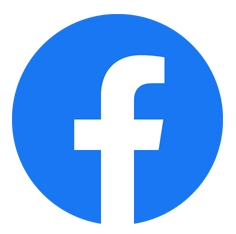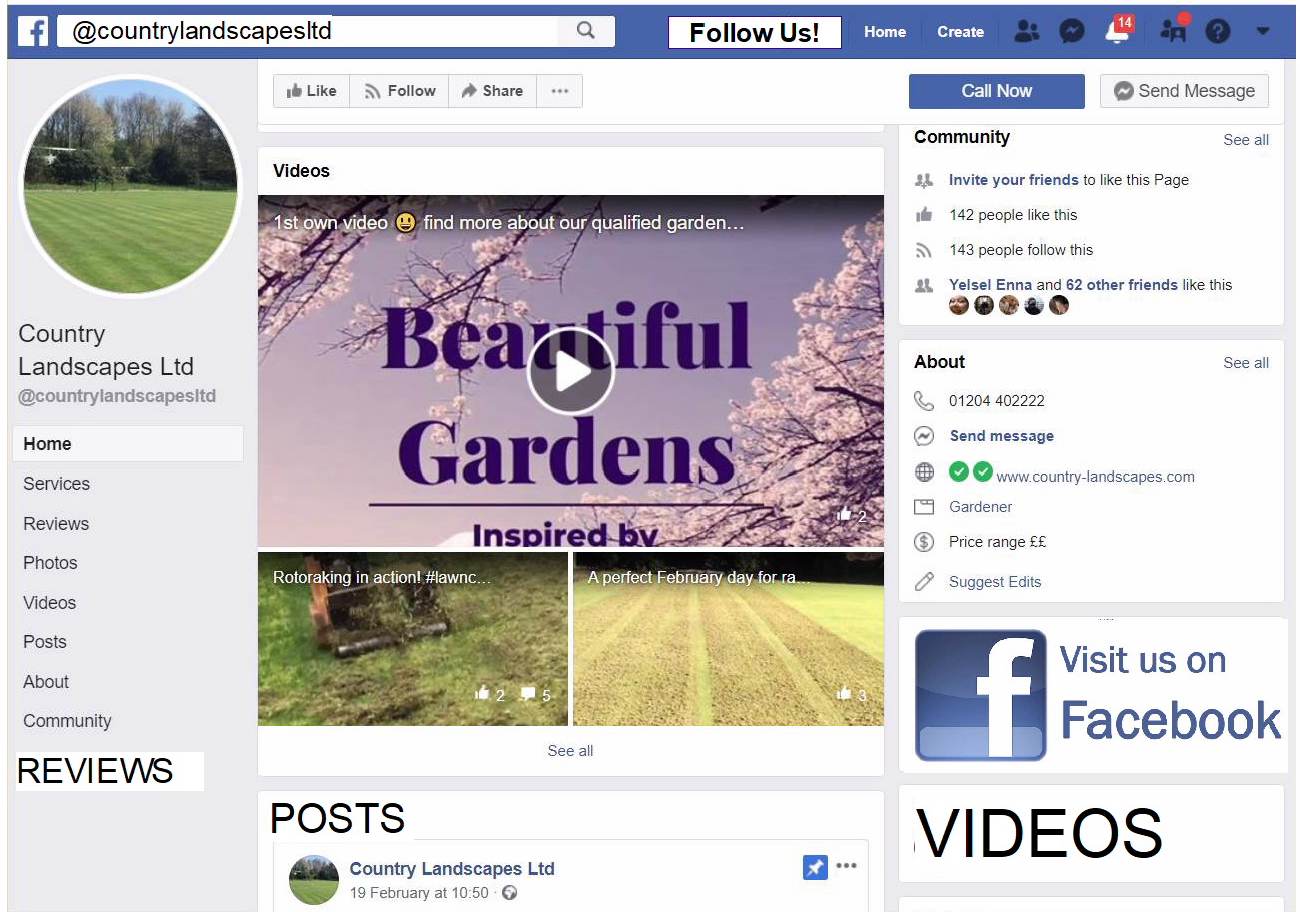 Corporate Media News on Linkedin

1st June 2020 - New member of staff!
Country Landscapes Ltd of Bolton is delighted to announce it's newest member of staff - more info to follow!
16th August, 2019
Country Landscapes Ltd of Bolton is delighted to announce it's been awarded Gold membership with Constructionline, giving customers assurance about safety, quality, and environmental management standards
Country Landscapes has provided quality gardening, sports facility and grounds maintenance services in the Bolton Bury and Rossendale areas since 1991, and says achieving this higher level membership reflects its determination to be a leader in the domestic garden and commercial grounds maintenance focussing on quality customer services and dependability.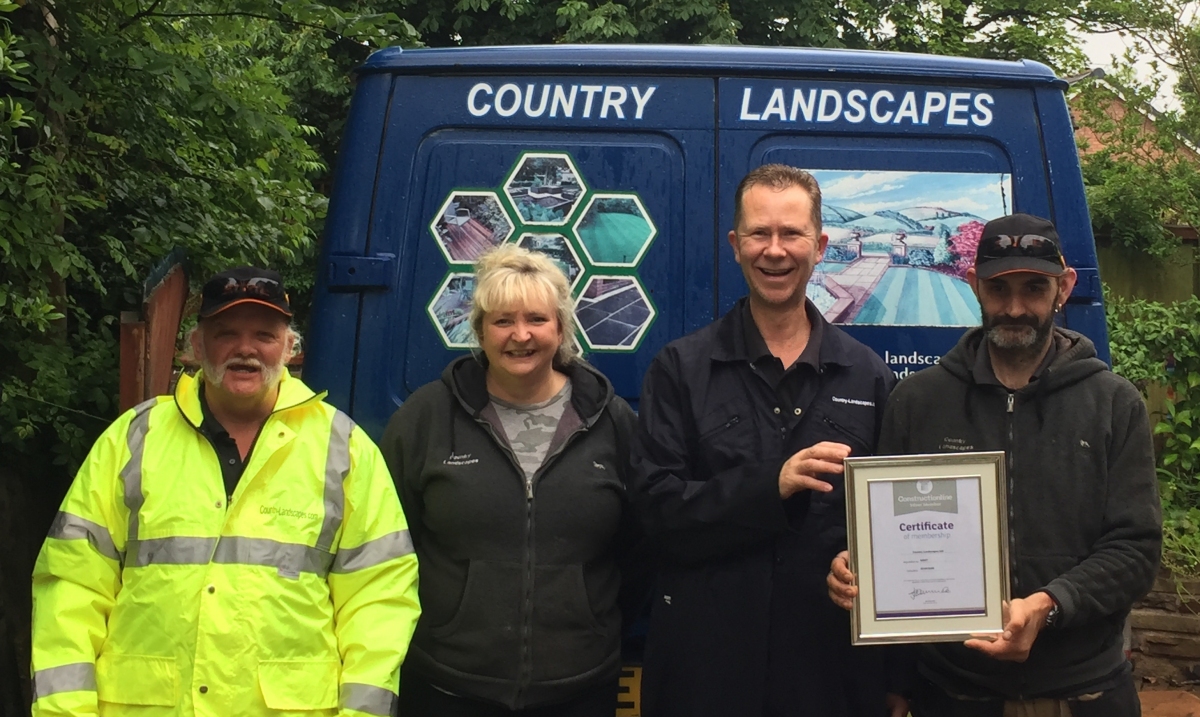 Country Landscapes MD - Lee Thorne …..
"Gold membership reflects the higher standards that we believe are important to meet and exceed the expectations of our customers….
The award reflects our commitment to doing things right, not only giving external oversight on legal compliance in key areas of business such quality assurance monitoring, and good safety management exemplified by gaining Acclaim Health & Safety Accreditation as part of the membership.
We also look at important hidden issues such as protecting business and customer data from ransomware attack, eliminating modern slavery in the supply chain, equality, anti-corruption measures, to modern risk management.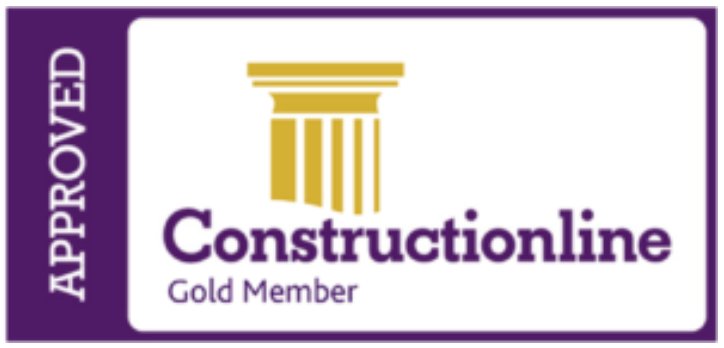 "Constructionline Gold goes well beyond the usual trade association requirements" The standards set at this level are much higher and demonstrates our commitment not only to all the above, but to the environment and our responsibility to leave things better than we found them"
Many contractors are engaged by their clients in 'blind faith' but often contractors with poor ethos and no oversight lead to cutting corners, not only exposing people to danger, but risking everyones' reputation (and maybe more) if things go wrong.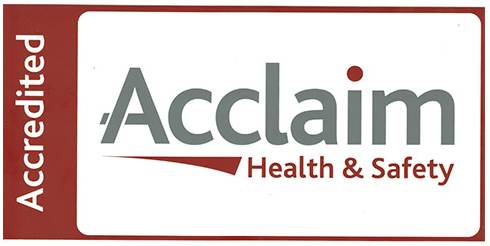 Constructionline makes it easy for buyers to show they have checked their contractor properly; which is why more and more are increasingly stipulating Gold Membership as the minimum standard required when engaging contractors.
3rd March, 2019
Check out all our latest news on FACEBOOK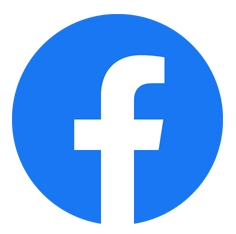 12th March, 2018
JOHN DEERE X740
Increasing demand for maintaining larger sites and the growth in the demand for weed control have led us to invest in ride on mower complete with sprayer, to enable us to safely treat weeds on larger sites, and mow larger areas efficiently - whatever the weather.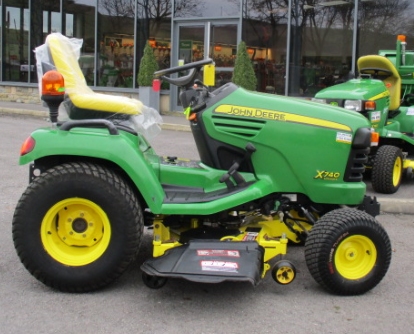 For sale? JOHN DEERE X740 45 Loader Bucket - WANTED UK - please call us.
We are looking to add a JD 45 loader bucket attachment to our John Deere x740
Please contact us if you have for sale a John Deere 45 Loader including 48-in. bucket. Tractor ballast and Hydraulic Cylinder Lock-Out Valve also required if available.
August 2016 - 25th Anniversary of Country Landscapes
A great operation is down to a great team approach - not missing a cut in over two decades - now that's dedication!

2nd January 2013
Following initial discussions in 2012 Country Landscapes was asked by the BBC to be involved in design and implementing garden improvements and security hedging etc. in a new programme.
21st June 2012: Bury Times and The Bolton News - Bolton and Bury Business Awards 2012 Finalists - Country Landscapes Ltd
"Commended" for Customer Excellence.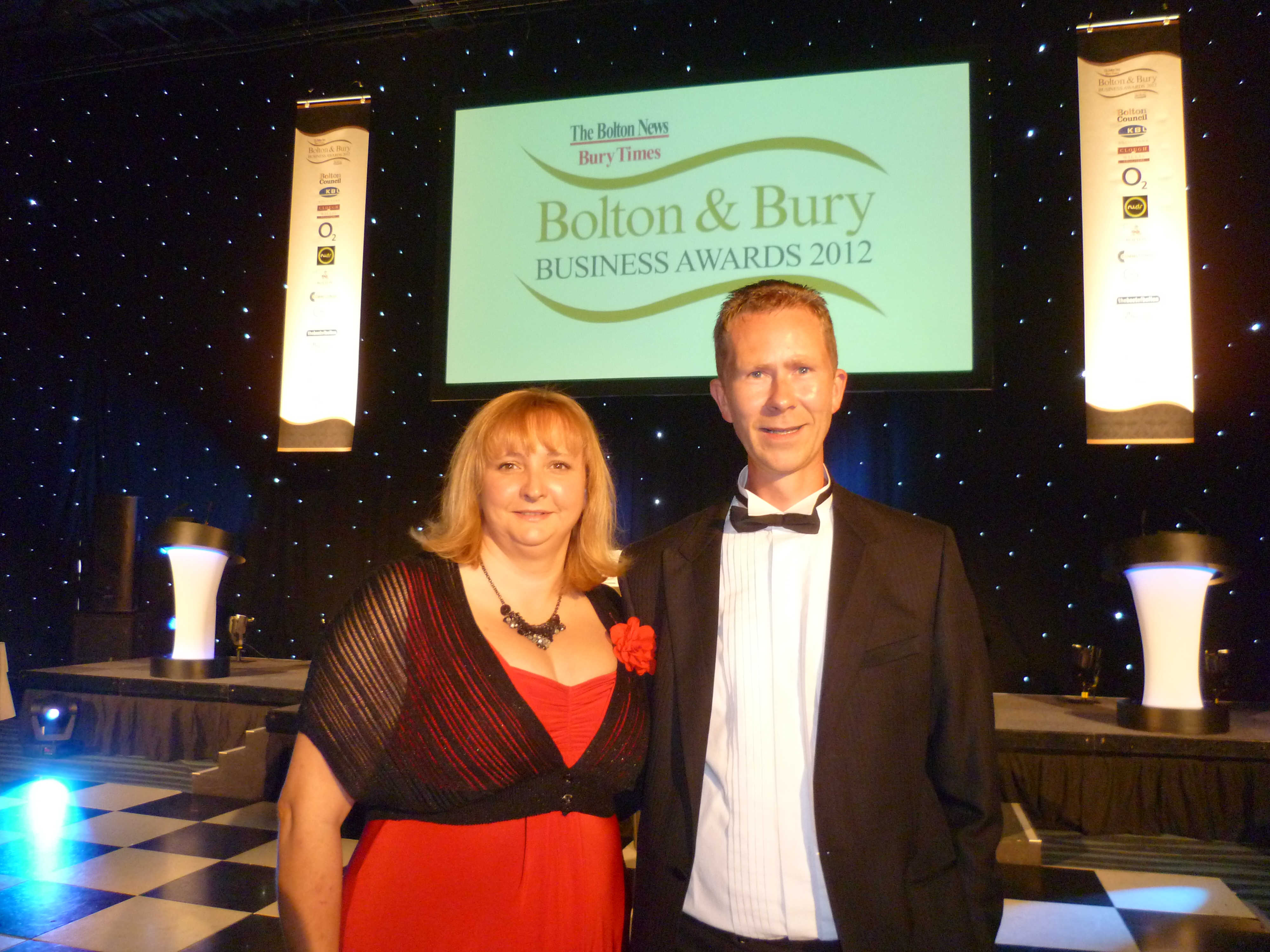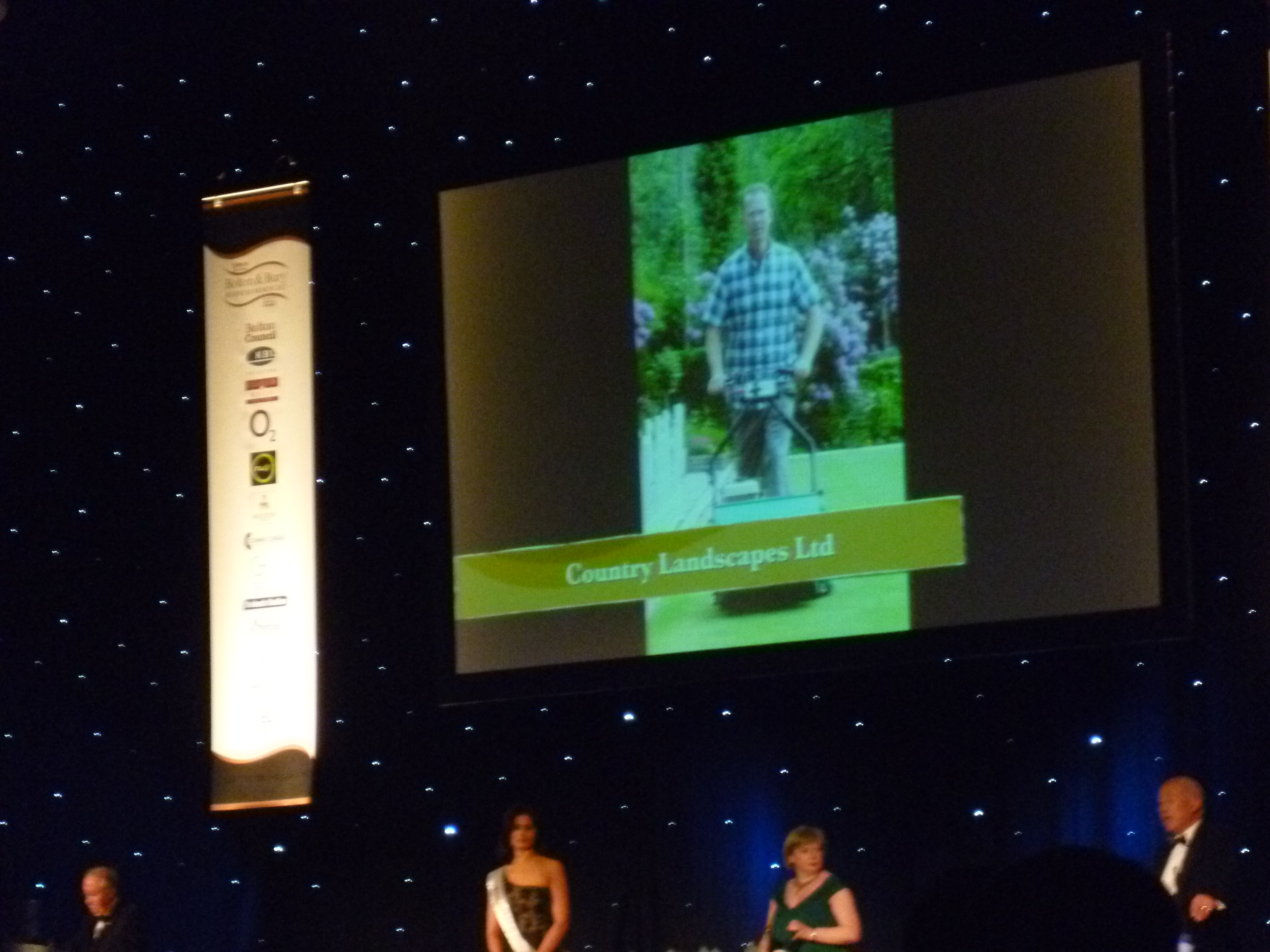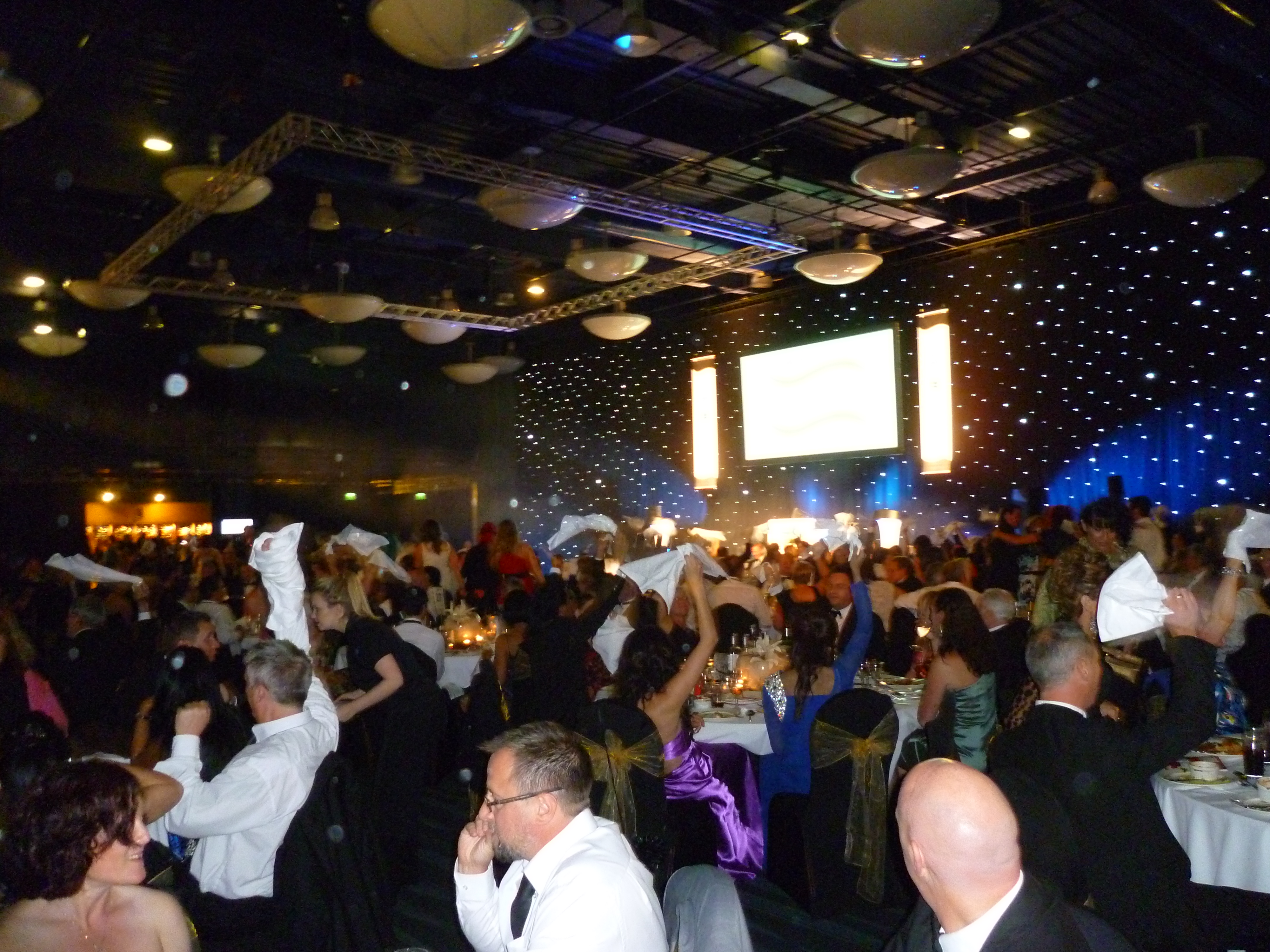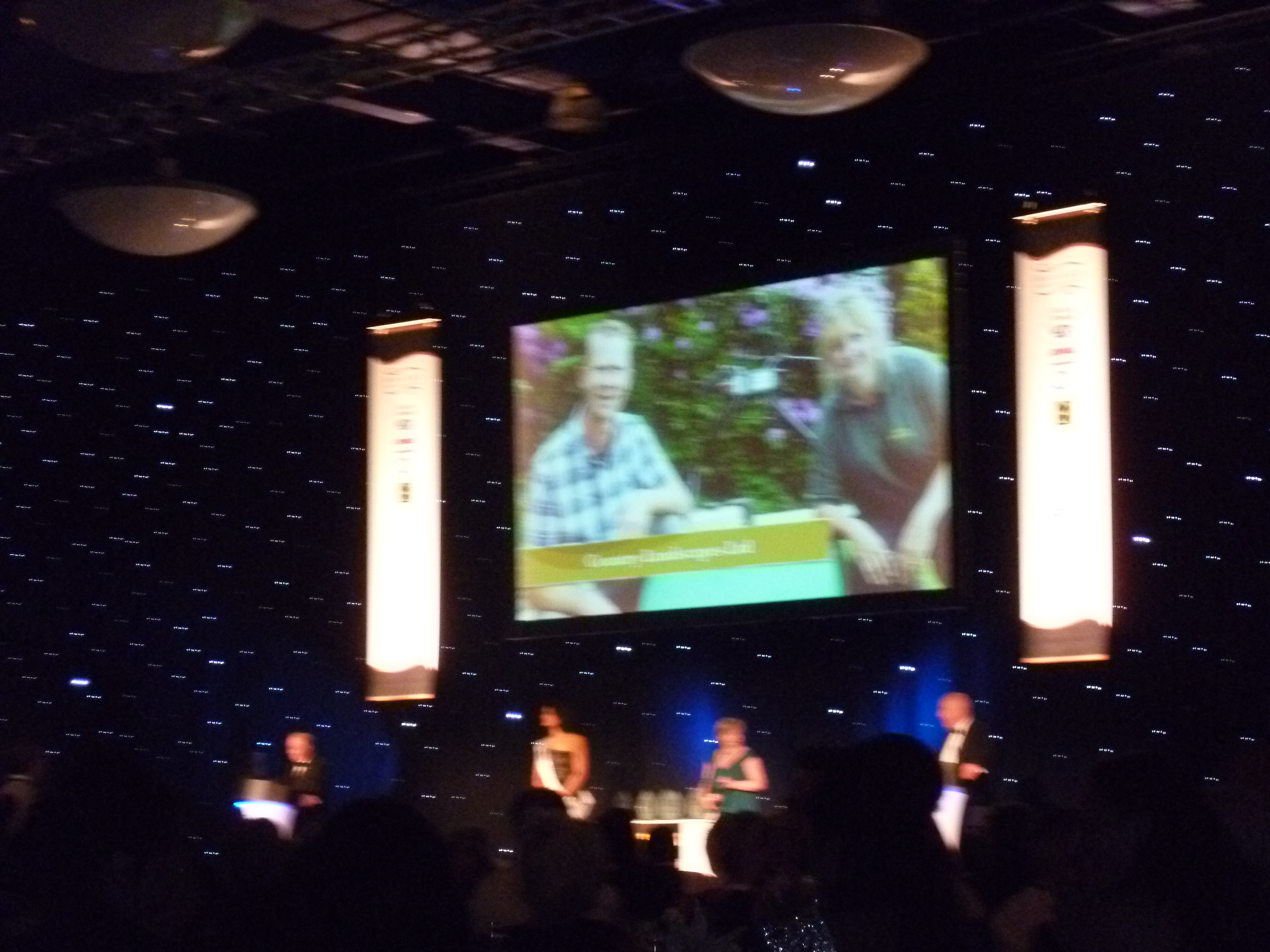 25th May 2012: Bury Times and The Bolton News - Bolton and Bury Business Awards 2012 Finalists - Country Landscapes Ltd has been shortlisted for the Customer Excellence Award.
Lee Thorne - Managing Director "We often receive excellent feedback from our customers but our team was particularly delighted to receive the news that Country Landscapes has been shortlisted out of a long lists of entries in this highly competitive category"
January 2011: Country Landscapes Ltd has been shortlisted at the APL Awards 2011. The APL Awards, sponsored by Bradstone, are now in their 15th year and recognise the best of British landscaping and demonstrate the APL's commitment to professional workmanship and customer satisfaction.
This year's judging panel consisted of Mark Gregory (Landform Consultants and APL Chair), Stuart Marler (TVG Landscaping), James Alexander Sinclair, Chris Young from The Garden Magazine and Mark Wood of Bradstone.
Chair of Judges and APL Chair Mark Gregory commented, "We had a very tough decision on our hands. Often there will be one or two entries that really stand out but this year there were more than a handful that were outstanding – we agonised long and hard."
The winners will be announced at the APL Awards Lunch which will take place on Thursday 10 February 2011 at the stunning Roof Gardens in Kensington, London.

2011 - Increased Customer Performance Ratings: 9.68 out of 10 (up from 9.55 in 2010)

Laurel Preschool Christmas Opening -
Thursday December 9th
2010
Everyone enjoyed a Christmas Sing-a-Long at the official opening of Laurel Preschool's new outdoor play area, on Laurel St. Tottington, followed by the refreshments to celebrate.
Jennifer Holly thanked the Local Authority and everyone involved including Country Landscapes who worked in consultation with the nursery staff, and undertook the play area design and construction.
"The improvements are brilliant and really popular, even in the recent cold weather the children love to be outside climbing on the tree feature, in the play house, and playing in the sand pits - they even made striped sand castles by alternating sand and snow!"
Lee Thorne commented "It's clear that the children enjoy digging in their new garden and they'll love the blueberries and other fruit that have been planted"
Funding was provided through the "Sure Start" scheme.
For more details contact 01204886166 or email
la
urelpreschool@btinternet.com

What the Press Says....
Society of Garden Designers Nov 2008 - jpg
Rossendale Free Press Dec 2008 - pdf
X Factor Gardens
Dec
2008
A historic property in Lostock in Bolton featured in the Review of theYear 2008 in the prestigious Society of Garden Designers journal.
Country Landscapes Ltd. was called in to create a garden to enhance a period property, featuring new patio areas, a vegetable and fruit garden and a create a perfect setting for a period style glass house.
Country Landscapes owner and managing director - Lee Thorne "We always strive to push our clients expectations and create gardens with the "X Factor" and I think this garden has achieved it!
Mature trees provided a fantastic backdrop to the scheme and whilst we wanted to create several features and add interest to quite a large garden, it also had to be in keeping with the period of the property. Clients choose us because we don't compromise on quality - we use the best materials which will last, such as natural stone which blends well with both modern, or a period property in this instance.
Country Landscapes was established 18 years ago - in the last recession in 1991. Recently they were awarded several Quality Assurance Awards including Investor In People, Constructionline and the Government backed Trustmark Scheme.
"When so many firms are going to the crunch few people want to risk a gamble with unqualified firms and also we offer a great value insurance Trustmark Guarantee which is proving popular as it protects our customer deposits & insures against defects for 6 years."
We've been extremely busy and our Garden Maintenance and Landscape teams have been awarded work which will take us well into 2009." Lee believes this is down to the fact that people still want to take "time out" and spend time enjoying and investing in their property whatever the outlook!
BBC's "Survivors"
Nov
2008
The historic Torside Hall in Helmshore (Rossendale in Lancashire) was the setting for filming the latest BBC drama Survivors staring big name stars including Dr. Who star Freema Agyeman. Following filming the BBC called local company Country Landscapes Ltd. to undertake restoration of the gardens.
Managing Director - Lee Thorne confirmed "there was quite a lot of work to be done after the filming, as a lawn had been dug up and used for a hens and a vegetable garden. The lawns and entrances were in a mess, but with some quality turf and hard work we quickly got the gardens looking beautiful again!".
Staff involved in the "Survivors" garden restoration included Anita Martin - Operations Supervisor, Lee Thorne - MD and Mick Doll - Landscape Engineer (Pictured Below)....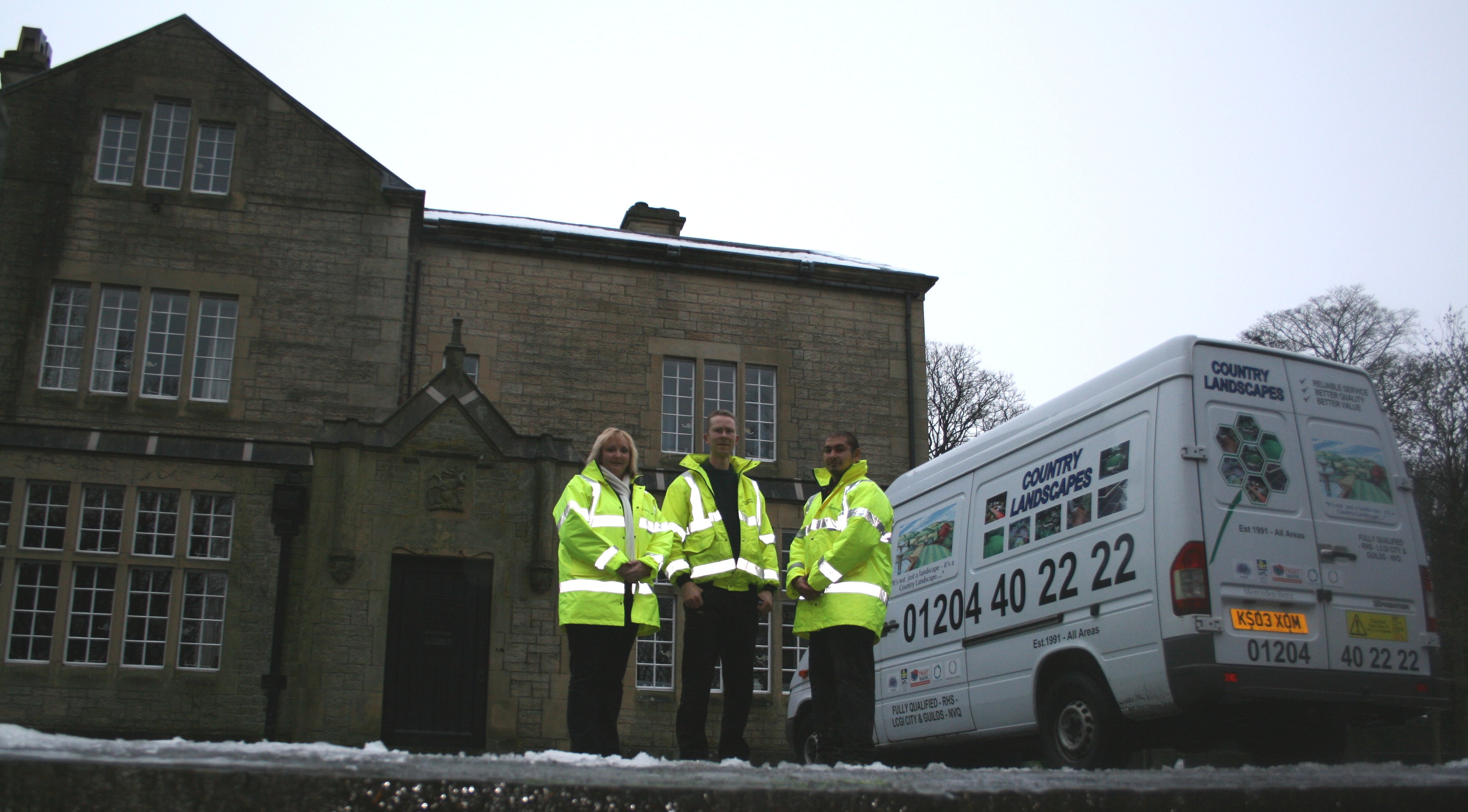 "Survivors" going from strength to strength
Country Landscapes was established in the last recession in 1991, and is going from strength to strength. Recently they were awarded several Quality Awards including Investor In People, Constructionline and the Government approved Trustmark Scheme.
"The Investor in People award was particularly impressive and we now exceed the standard in several areas which is quite an achievement for a small firm. For many years now we have been proud to be at the forefront in helping many local people attain vocational qualifications in the landscape sector.
This coming year we've got 4 staff including Mick and Anita pictured above who are doing NVQ Level 3. We believe better trained and qualified staff provide better value service, and having a business credible enough to invest in staff is important as it give our customers confidence and helps us to thrive and make a positive impact on local people and our environment". We have been busy this year, both our Landscape and Maintenance Teams have been awarded work which will take them well into 2009. Lee believes this is down to the fact that people still want to take "time out" and spend time enjoying and investing in their gardens and property whatever the outlook".
Garden & Landscape Specialists awarded Investor In People Sept 2008
Lancashire based landscape and garden maintenance specialists Country Landscapes Ltd. are celebrating their success in achieving Investor in People Accreditation
As an Investor in People we ensure all our employees are competent to meet the standards set out by many trade organisations, and qualified or undertaking training to gain a minimum of NVQ2 certification. Like a driving licence, we believe qualifications are a prerequisite, however we are committed to achieving higher standards of best practice and excellence where possible.
Investor in People accreditation is a national quality assurance standard which requires organisations to meet high standards of operation. Country Landscapes attained Investor in People in 2005 and was reassessed in July 2008.
Feedback indicated Country Landscapes management and employees continue to meet the National Quality Standards, and are now exceeding the national standard in several areas.
What does this mean to our customers?
| | |
| --- | --- |
| | Our work is special - hence our strap line "It's not just a landscape...it's a Country Landscape" |
| | We give better value - longer lasting and better quality workmanship due to Best Practice |
| | You have access to knowledgeable and enthusiastic staff who are able to give you expert advice because they are better trained |
| | Best Practice means you get the job done to the highest standards! |
BBC Coverage of
Country Landscapes
Ltd. Lancashire

Success at Tatton
BBC News at Tatton with Gordon Burns and Dianne Oxberry featured highlights of the Royal Horticultural Society Flower Show at Tatton Park.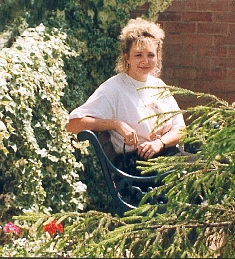 Country Landscapes Operations Manager - Anita Martin "we were delighted to have our creative hard work shown on BBC TV - you simply cannot buy coverage on the BBC and the ProAsset Maintenance Garden featured twice on a prime time programme in front of millions of viewers!
Anita from Bury "it's the first time we have exhibited - it was hard work but, it was an immensely rewarding experience. The ProAsset Garden almost got a bronze award - which was excellent as many show gardens had 10's of thousands spent on them. Visitors were impressed and really enjoyed the practical Mediterranean theme."
Country Landscapes created the ProAsset Maintenance Garden which was seen by over 107,000 visitors at a place which - once a year, is the gardening centre of the world!
Video clip of Show Garden exhibit at the RHS show at Tatton...



Gardening News
Check out Country Landscapes Professional Edge Newsletters and the latest gardening related information....

Article - Winter garden planning...
If you've visited us before and want to know what's changed, take a look here first.

Professional Edge Newsletters

Press Releases