Highly competitive gardening, grounds maintenance and landscape services in North Manchester, Bury, Bolton, Rawtenstall and Haslingden by Country Landscapes, Lancashire, UK. Est. 1991
Country Landscapes Ltd. is a family gardening maintenance and landscaping firm who has provided quality lawn and gardening services, grounds maintenance, contract lawn mowing, weed killing and spraying, sports facility maintenance and garden landscaping services for since 1991.
If you're looking for a reliable and skilled gardener, our garden maintenance service is undertaken by dependable qualified gardeners and green keepers with over 32 years experience.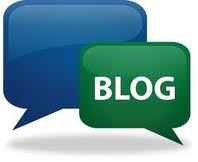 As a landscape and garden maintenance contractor we provide the complete gardening services - maintaining small domestic gardens from lawn mowing and planting to large industrial site maintenance.
Our landscape gardeners provides the expertise to meet your individual needs. Whether you have a small front garden or large property. Our Show Gardens section has many examples of our work to ignite your enthusiasm!
Latest Blog - A great looking lawn is no accident!

Customer Feedback Ratings - Current rating 4.6/5 Star Rated
We believe better trained and qualified gardeners provide a better quality garden and landscape service. We have a proven commitment to this key benefit, having achieved nationally recognised Quality Assurance standards.
Customer feedback and testimonials are collated by Constructionline and based on 6 key aspects:-

Click on our Project Blog to see our latest projects.
Our landscape gardeners and green keeping staff are trained to NVQII as a minimum to ensure they are competent to meet national standards, however, that just covers the basics, and many on our team have been encouraged to achieve higher qualifications, such as NVQ III, City & Guilds Licentiateship (LCGI award) and R.H.S. accreditation, up to degree level.
We also undertake tree pruning and felling, our specialists being qualified in arboriculture & tree work using chainsaw and working at heights.
For safe and effective weed spraying - our staff also qualified to undertake weedkilling - our spraying operatives possess the legally required NPTC certificates including Certificates of Competence to undertaken spraying near to water.
Management are qualified to degree level, also possess Inst. of Safety & Health qualifications to ensure that work onsite is undertaken without risk to you and your family and neighbours - see the horrors and nightmares and how to avoid them!

Even with garden and grounds maintenance, often contactors fail to follow through on their promises, especially beware of contractors in long term services. Here's how to pick a contractor based on quality & price....
Free Contractor Evaluation Table