Performance Ratings & Testimonials
Country Landscapes encourages all customers to give feedback on aspects from gardening and grounds maintenance to tree surgery, so we can continually improve our service.
Our latest Customer Ratings - May 2018 are up on April's to 4.7
Feed back ratings are set out below for each aspect of our service provided by customers who've used our gardening and landscapes construction services in the Bury, Bolton and North Manchester areas.
Performance Ratings - rated out of 10

Totally dissatisfied
Mostly dissatisfied
Neither satisfied nor dissatisfied
Mostly satisfied
Totally Satisfied
1
2
3
4
5
6
7
8
9
10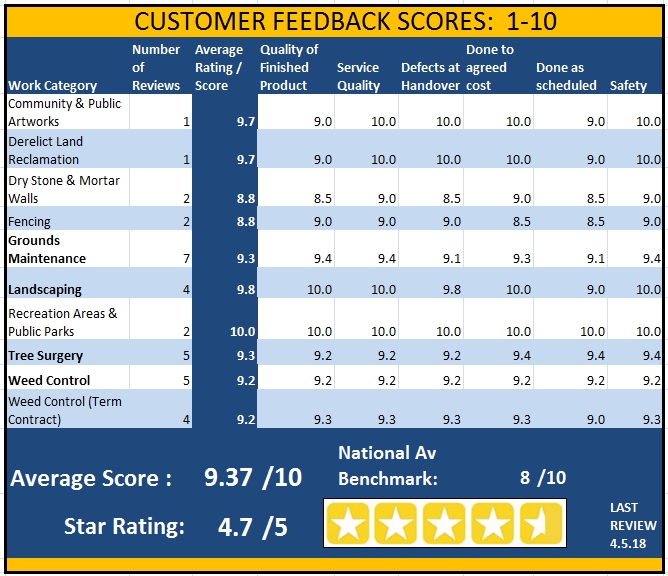 Past Performance Statistics are also available to view.
Original testimonials are available to see upon request and also available on the Constructionline Web Site. Please see the Constructionline VIDEO for information about Constructionline.
What our clients say....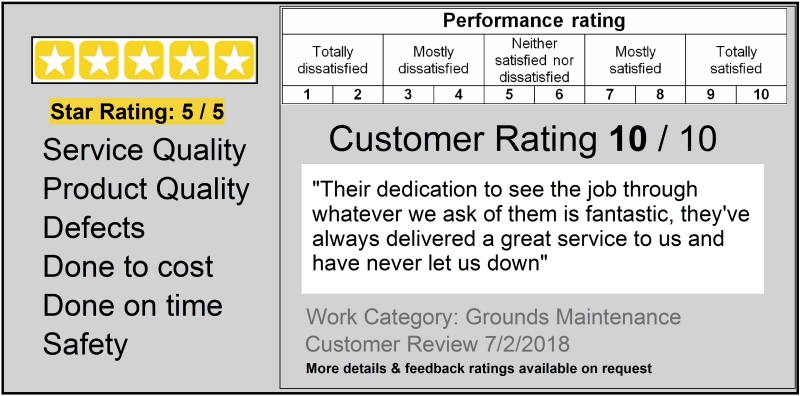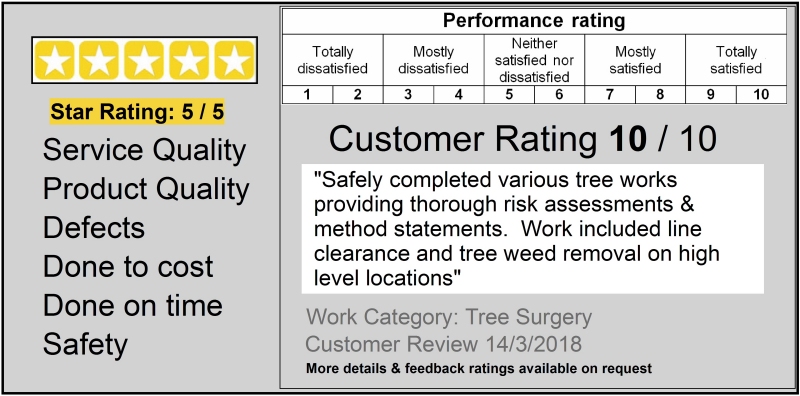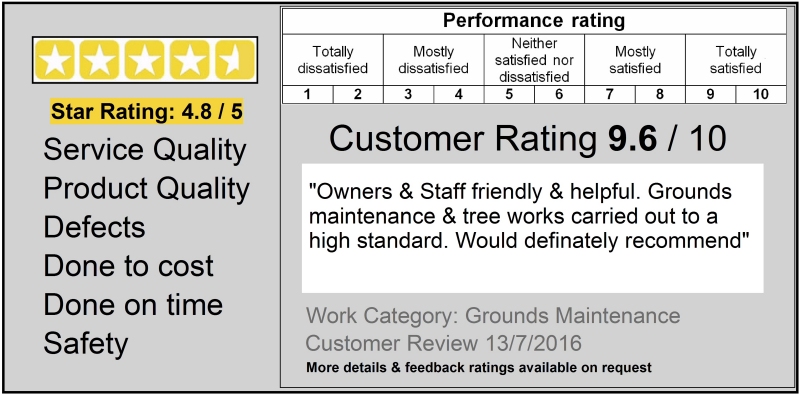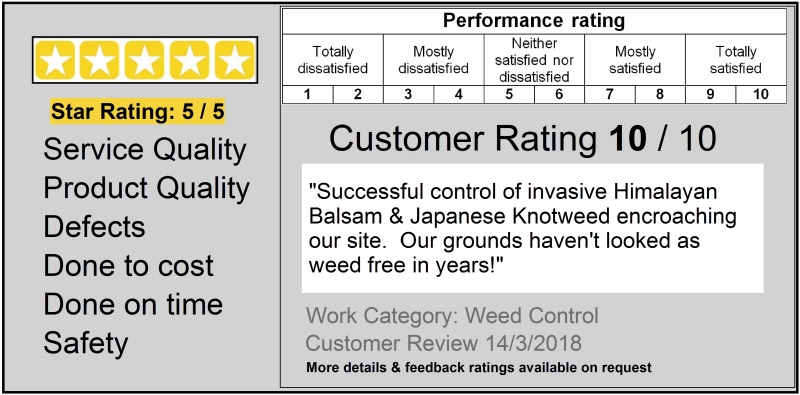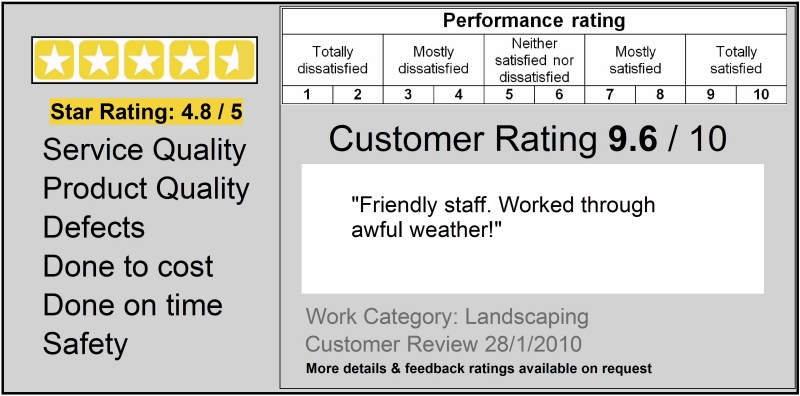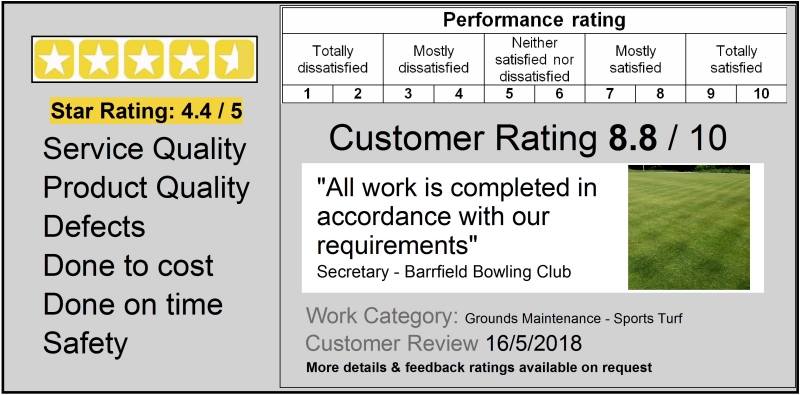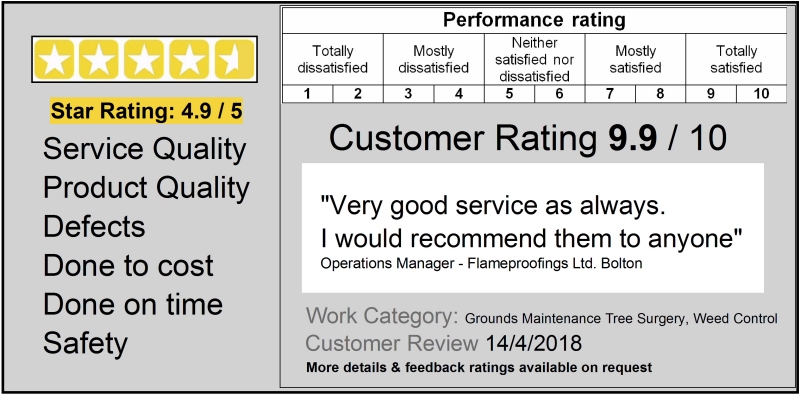 Country Landscapes Customers
Here are a few of the clients we've worked for...
Bury Metropolitan Borough Council
Bolton at Home / Bolton MBC
The Museum of Science & Industry, Manchester
East Lancashire Railway
Bradshaw Tennis Cricket and Bowling Club
Mathew Moss High School, Rochdale
Royal Bolton Hospital
BBC - British Broadcasting Corporation -Pdf
Plus lots of domestic clients who will be delighted to show your their gardens upon request!