Highly qualified & competitive garden and landscape maintenance services in Bury, Bolton, & Rossendale by Country Landscapes, Lancashire, UK
Country Landscapes Ltd. is a family garden maintenance and landscaping firm who has provided quality lawn and garden, grounds and sports facility maintenance and garden landscaping services for 25 years!
25th Anniversary of Country Landscapes!
Country Landscapes Ltd is now in its 25th Year!
Our 25th Anniversary is officially on August 17th 2016.
Founded 1991, the business has grown steadily, from when we first started up in Haslingden - covering all the areas of Rossendale including Rawtenstall, Bacup and Whitworth.
From this time our ethos has been to have a continuous commitment to quality. Over the last 25 years we've won many awards and provided qualified and specialist expertise in many areas of Grounds Maintenance and Landscape Construction.
Our maintenance team continues to enabled Country Landscapes to have a diverse but solid customer base, providing regular income from routine work, arboriculture, and licensed weed control services, to planting and landscape regeneration; for a range of clients including:-
| | |
| --- | --- |
| | Private domestic gardens - small and large - all areas of Rossendale, Haslingden, Ramsbottom, Tottington, Bury, Bolton |
| | Private Members Sports Clubs - including 3 bowling greens in Salford & Bolton |
| | Commercial clients, & entire Industrial Estates - Bury, Lancashire |
| | Local Authorities - Bury, Lancashire |
| | Housing Associations - Bolton |
| | Care & Nursing Homes - Tottington |
| | Schools, Nurseries - all areas |
| | International companies based in the North West UK - Manchester |
Over the years, the landscaping arm of the business substantially increased turnover whilst the economy was growing strongly up to 2008, this was an "eat what you catch" strategy and landscaping is dependant on 5 factors - repeat winning of work, landscape engineering staff, extensive management input, and costly materials - all which equate to high cost of sales.
The 5th factor affecting landscaping is climate. Over the quarter of century we've been trading, our climate has definitely got increasingly wet and it's been necessary to adapt the business to cope - in 2015 60% or 3 out of 5 working days were adversely affected by rain or snow. At the time of writing, in February 2016, we've not had 5 dry working days in the last five months!
Between 2008 and 2012 Country Landscapes re-organised and whilst we still offer a "ONE STOP SHOP" we now undertake more grounds maintenance and gardening, including lawn care and treatment services. This strategy effectively allowed us to recover from the losses accrued during the downturn.
| | |
| --- | --- |
| Year Ended Oct | Cost of Sales as % of turnover |
| 2012 | 47% |
| 2013 | 30% |
| 2014 | 21% |
| 2015 | 4.7% |

Future Priorities!
Country Landscapes remains fresh and energized, having evolved through the "typical" life stages of a business, it has emerged rejuvenated and in a relatively strong position, regularly winning work from competitors.
Our priority is to focuss on retaining loyal customers - by continuing to provide a reasonable value, dependable "one stop" service; and increase our customer density in areas we cover (on a weekly basis) especially lawn care in Rossendale - Haslingden, Rawtenstall, Bacup and Whitworth, Bury, Prestwich, Salford and Bolton, to ensure efficiency, cost effective journeys, and allow for future reinvestment in the service.
A big "thank you" to our loyal customers, especially those who've helped to keep us busy in the hard times and the winters when we need "wet weather work"; and for looking after our hardworking staff with a little encouragement and an occasional brew!
Golden nuggets from past Professional Edge Newsletters:-
Country Landscapes - As seen on BBC TV! at RHS Tatton
Anita is set to return

as Operations Supervisor next season following the birth of baby Megan

Beat the Credit Crunch 2008
Cool Gardens - add value to your property
Business Awards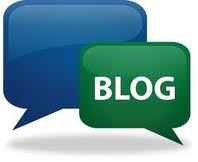 For more updates please see our Blog. If you have any questions, suggestions, or require more information on any aspect of our service visit www.country-landscapes.com or call us on 01204 40 22 22 and we'll be happy to help.
Professional Edge Winter 2016 (c)2016 Country Landscapes Limited