Quality decking installed by fully qualified craftsmen in Bolton, Bury and Rossendale. We use Millboard low maintenance non slip decking to create the outdoor room of your dreams!
Totally different quality to the timber decking - our low maintenance decking is a surprisingly great alternative - an elegant option for enhancing high level and difficult gardens in Rossendale, Bury and Bolton, we are happy to show you work we've done over the decades - they still look like new!!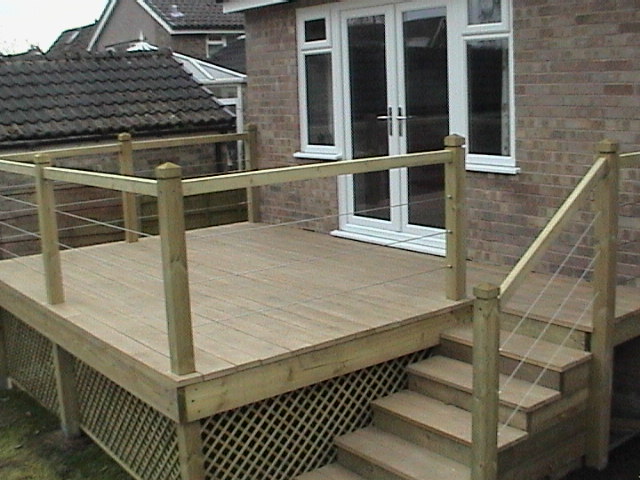 Refined and understated, superior value low maintenance oak effect decking which looks exactly like real wood but will not rot or get slippery (shown below) and hardwood decking are quality long lasting features, giving a softer, timeless dimension, with a warmth you can enjoy well into those summer evenings!
Replace those slippery decking areas with our oak effect non-slip, low/zero maintenance patios and board walks shown here.....
Take a look and you'll see why these areas look better than timber based materials, and they are guaranteed to not absorb water and never rot! They also save you time and money as you'll never need to paint it! In many instances we save you money by removing your old decking surface and transform your garden with our low/zero maintenance boarding. These boards are also a safer option on steps and other areas where children are likely to play.
Adding real value to your property, hardwood timber or low/zero maintenance boarding are great options for reducing maintenance and for getting you out of problems such as steep sloping gardens, in style!
Transform extreme and unsightly land into an accessible area for entertainment, dining or relaxing.
Maximise your view and create your own exclusive and dramatic look by selecting from a wide range of unobtrusive handrails to stylish baroque of toughened glass or modern infill panels.
Natural Hardwood Timber available at discounted prices
We pass on our savings so we can supply hardwood timber for almost the same as softwood. Unlike commonly used softwood decking, the beauty and warmth of hardwood timber makes a fantastic focal point and is a 1st class quality alternative to complement or replace extensive hard paved areas.
FSC Hardwood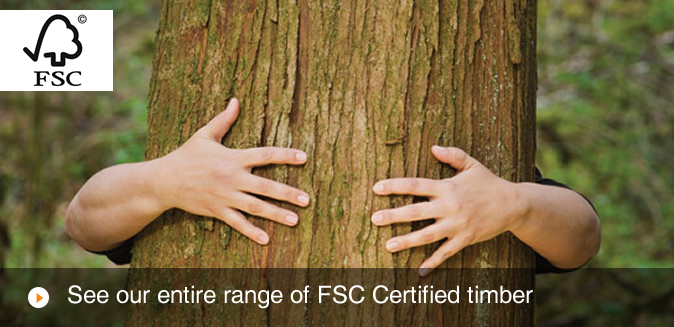 Country Landscapes use only the finest fully FSC certified hardwood timber available. The FSC trademark identifies timber and other forest products from independently certified well managed forests. As with stone, the great and varied colouration is highlighted when natural hardwood is wet, or when treated with preservative.
It's versatile so it can even be used to hide unsightly retaining walls. Whilst hardwood timber benefits from occasional treatment, it usually only requires similar cleaning and algae control as to paving.
Whilst exterior rooms in the UK are commonly constructed with softwood because they are cheaper, hardwood is worth the investment as it is far more durable - the wood fibres are packed more closely, giving greater strength, and less movement, splitting, twisting and expansion. Heavy duty construction with tanalised pressure treated joist supports gives you long lasting stability
Add to the drama with sleek integral lighting or water features.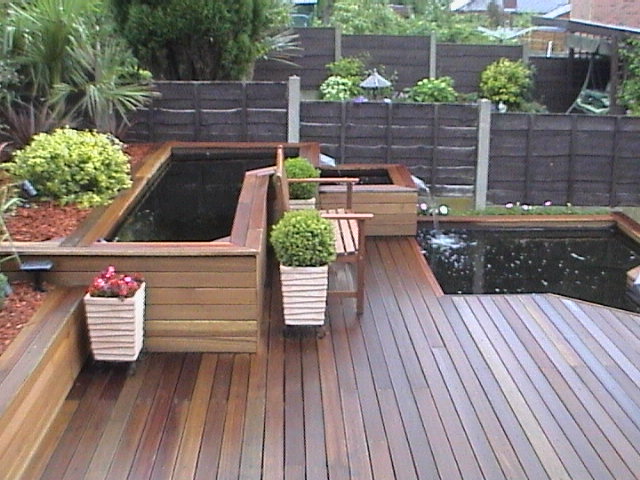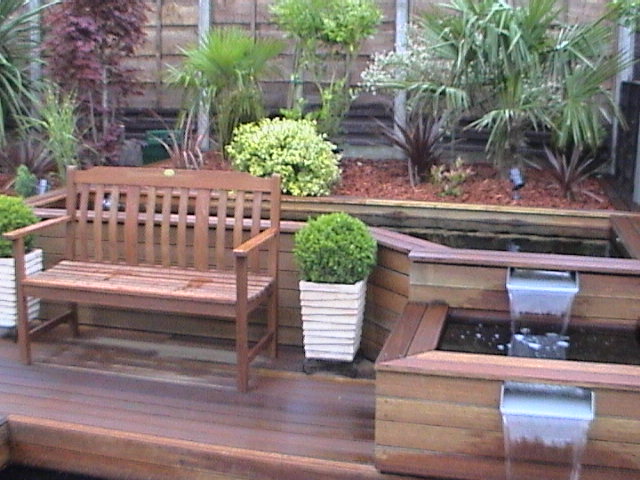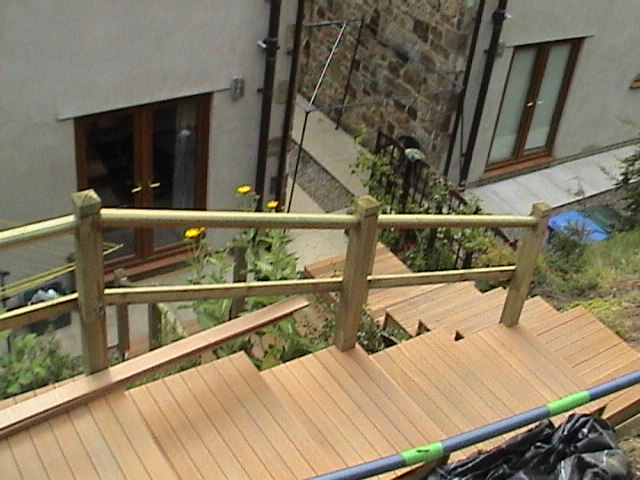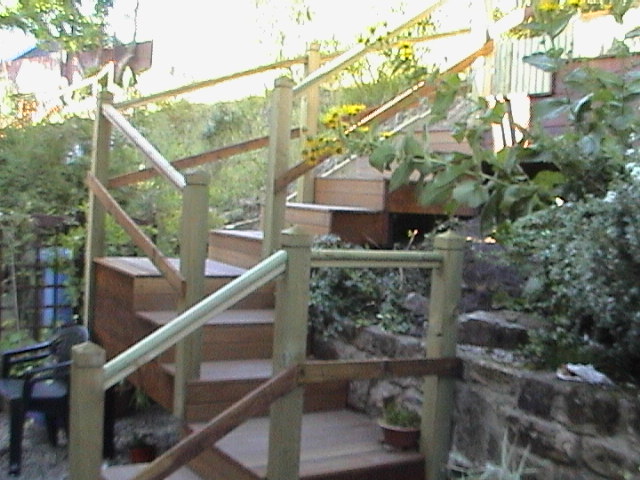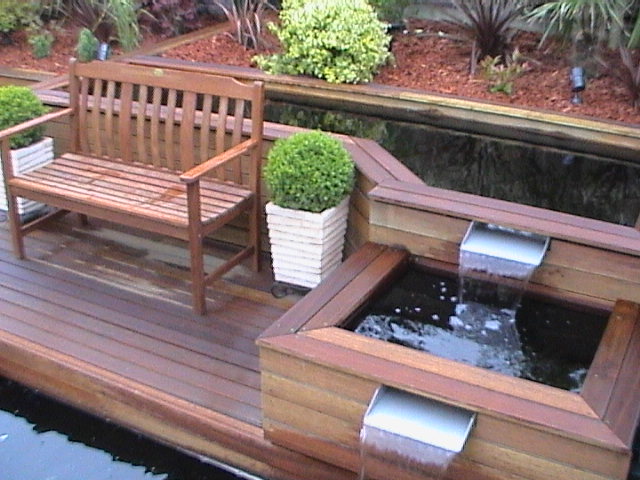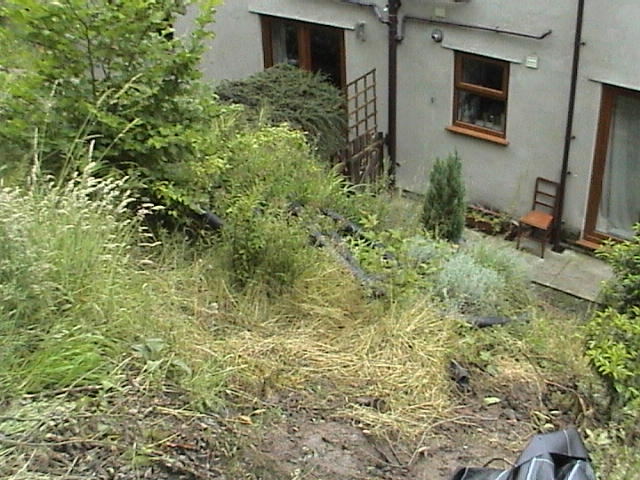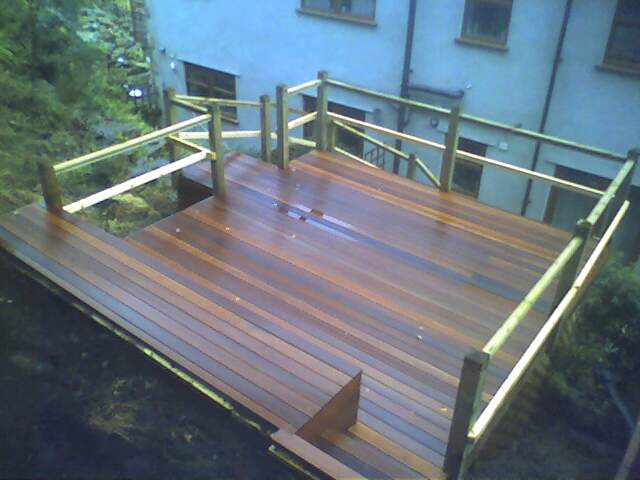 How much will improving my garden add value to my property?
Testimonials - see what our clients say....
Before you go check ensure you check whether you need planning permission - http://www.tda.org.uk/downloads/TB02.pdf